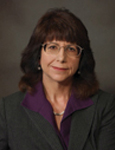 Trade conditions bring "rain" to everyone. Focus on the customer experience.

As I write this, no relief is in sight in the supply-chain constraint situation, and the US is beginning a trade war with China. I'm reminded of a story my grandmother told me when I got my first marketing position after college. Nana worked at one of Miami's largest department stores in the days when department stores had huge budgets focused on attracting shoppers via user experience rather than reduced prices. This was the era of department store "wars" for market share, where people would line up outside a store to wait for the doors to be unlocked any time a good promotion ran. Nana had just finished executing her first big fashion promotion campaign with ads in TV, radio and the local papers. She saw this as her "make or break" moment in terms of developing credibility in her new position. As she drove to work the morning of the event, it began to pour. Distraught at the negative impact this would have on shopper traffic, she went upstairs expecting to find an equally disappointed boss. Instead, he looked at her and said, "Cheer up Thera, it's raining on Burdines and Jordan Marsh, too. And, we have the best ad campaign."
Sales team and program managers in electronics manufacturing services need to keep that point in mind. Every EMS company in every country is getting rained on to some extent right now. The best way to differentiate is to work on ways to make the best of a bad situation. This is the time to promote unique supply-chain relationships or expertise, the ability to BoM scrub, engineering capabilities, real-time systems for material and production status visibility, and the ability to flexibly change schedule.

It is also the time to focus on the customer experience. Like a gate agent on a day full of late flights, you may not be able to control the factors that force you to deliver bad news, but you can control the attitude with which you deliver the news and the course correction options offered. In that vein, here are suggestions for program managers:
Unless you are telling them their critical parts just came off allocation, customers don't like surprises.

The market will likely get worse before it gets better. Work with your purchasing and component engineering team to identify likely availability issues over the next six months and possible options for mitigating them.

Team with your customer.

Like road rage incidents, frustration can escalate in an EMS-OEM relationship when external market factors are driving surprises. Build a strong relationship with your key customer contacts and keep them in the loop on the trends you see. Deliver bad news quickly and show them you are working on ways to provide whatever options are available. Most important, tell them what information you need them to provide, such as longer forecast windows or pricing flexibility, to better navigate this market.

Highlight any advantages.

One positive outcome of a tariff situation is that it makes regional manufacturing strategies much more viable. Product that was a marginal fit for Asia may be coming back to the US. OEMs selling globally may be reevaluating what is built where in support of specific end-markets. Factories licensed to manufacture for consumption in China may have a stronger value proposition in this scenario. Companies with strong logistics capabilities and a global footprint are also well-positioned to offer a single-source, multiple-facility option. Don't just think of your customer's business as it is today. Look for opportunities to improve your share of the spend, should that customer consider realigning its sourcing.

Be organized.

In this market, program managers must ask customers to trust them like never before. "Give us pricing flexibility because prices are changing too quickly for a standard authorization process." "Authorize higher levels of inventory, even though it increases your liability." "Recognize it is nearly impossible to cost-reduce material right now; the best we can try to do is hold the line on some prices." These negotiations only succeed if your customer has confidence you are looking at all options before making those requests. In short, make a compelling business case and demonstrate you are watching "trusted concessions" closely. A disorganized approach to this, constant broken promises, or a series of negative surprises will make a customer question whether this is an industry issue – or your company's problem.

Ensure your customer knows when you are doing them a favor.

The goal isn't to guilt the customer but to highlight your team is willing to do all they can to make the best of a bad situation. If you are waiving overtime to build product with component availability issues over a weekend to keep it on schedule, or if you are carrying higher levels of finished goods Kanban you aren't charging them for to ensure on-time delivery, tell them. Make sure they understand this favor will not continue indefinitely. This willingness to share the pain can go a long way in mitigating customer anger the next time you must deliver bad news.
The sun did eventually come out in Miami and will do so as well in the EMS industry. The challenges the industry is experiencing provide an opportunity for many companies to demonstrate creative problem-solving. As the primary customer interface, sales teams and program managers should look for ways to use this environment to build stronger relationships with each customer.
Susan Mucha is president of Powell-Mucha Consulting Inc. (powell-muchaconsulting.com), a consulting firm providing strategic planning, training and market positioning support to EMS companies, and author of Find It. Book It. Grow It. A Robust Process for Account Acquisition in Electronics Manufacturing Services; smucha@powell-muchaconsulting.com.