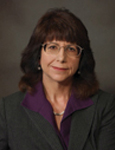 Can market research help investment decisions? Sometimes.
Electronics manufacturing services (EMS) providers vary widely in the effort put into strategic planning. Some have dedicated strategic planning functions that develop internal reports and presentations on changing market dynamics and purchase market research for specific industries as part of the company's overall strategic planning efforts. Others buy packaged market research studies or outsource specific research needs prior to developing strategic plans. Some companies center on trends within their internal customer and prospect base, focusing planning on the likely needs of the market they know best. And a few just go with the flow, reacting to customer requests but otherwise not engaging in any form of strategic planning.

Based on my experience, the right answer is somewhere in the middle. I've worked in companies so fixated on studying the market they grew slower than they would have had those resources been allocated to sales and marketing activities. In some cases, "studying things" actually became a way to avoid making hard decisions. I've also seen companies that failed to do any strategic planning surprised by market or technology shifts. The one given is if you are not positioning your company, the market trends or your closest competitor will be.

What are some ways to achieve that middle ground in strategic planning? The companies I've seen succeed in this area often capitalize on the expertise of internal staff through focused strategic planning meetings. The size of the meeting and functions represented vary by company size. For example, a Tier One EMS provider may do strategic planning by function, creating functional councils that develop strategic plans or technology roadmaps in areas such as human resources, supply-chain management, program management and engineering. The results of council studies and recommendations are rolled into a larger strategic plan. In the case of smaller EMS providers, key stakeholders in those processes may go offsite for a couple of days of presentations, followed by development of a strategic plan.

Some of the most effective strategic planning activities I've seen include concise presentations by program managers and salespeople on specific accounts, highlighting growth potential, needed additional resources and potential issues. In one case, this type of strategic planning meeting indicated the number of large new customers and concomitant project launches would grow substantially within the next 12 months. The company opted to form a tiger team specifically to handle project launches. The team not only successfully addressed the project launch overload issue; the process developed became a point of differentiation on plant tours.

While this type of internal "expert" strategic planning focus can ensure known operational issues are addressed in a timely matter and may drive investment decisions in equipment or facility expansions, it can be less effective in terms of larger strategic planning decisions. For companies operating multinationally, changes in regional costs, trade policies, logistics costs, taxes or security can have a significant impact on the decisions related to facility expansion, relocation or closure. For example, would any company today consider pursuing an offshore inversion strategy until the results of the next US presidential election are in? Even domestically, trends in labor cost or availability can have significant impact on a company's ability to plan for the future. Studying regional demographics can counter labor shortages by highlighting groups that may have higher unemployment. For example, some EMS providers adopt flex-time for four-day/10-hour shifts or expanded second shifts to capitalize on groups such as new retirees or students whose schedules may not adapt well with a five-day, eight-hour workweek.

Dynamics in specific industries are also important. For example, part of what drove the telecom bubble in the '90s was that telecom companies were afraid of lost orders if customer spikes in requirements went unfulfilled, so they ordered in anticipation of orders. When the bubble burst, EMS providers that had concentrated on this segment were left holding excess inventory. Interesting enough, banking sector insiders saw the bubble forming months ahead of the actual crisis. Similarly, in some of the recent supply-chain disruptions, program managers have seen patterns of their customers doubling up on forecasts to ensure material availability and factored that unsustainable behavior into their planning efforts.

Does published market research actually aid in strategic planning? In some cases, it can be a quick way to learn basic market trends or more information about a specific industry segment. However, published market research is a snapshot of the past. By the time data are collected and published, the data points are typically eight to 12 months old. Even custom research usually has a three- to six-month "age" by the time it's delivered as a report. If conditions are stable, published research may be valuable. If conditions are volatile, it may not accurately reflect the state of the market. However, in volatile conditions a custom market research project designed to measure specific data points may be the best way to capture the sentiment of the market quickly. Continuous research such as book-to-bill measurements or some of the EMS-reported monthly and quarterly statistical measurements collected by IPC can also be timely indicators of shifts in trends.

The key to effective strategic planning is to have a clear vision of long-term company direction, an understanding of what data are needed to sanity-check that vision, and the best sources for obtaining that data. Powell-Mucha Consulting will be presenting a half-day course at SMTA International in September focused on this topic. Identifying EMS Market Trends: Learn to Predict the Future and Help Your Company Lead the Pack (smta.org/smtai/workshops.cfm) will teach participants ways to identify external factors that may signal market change and suggest strategies for adapting to changing demand patterns. It will also teach participants to apply common sense and industry knowledge.
Susan Mucha is president of Powell-Mucha Consulting Inc. (powell-muchaconsulting.com), a consulting firm providing strategic planning, training and market positioning support to EMS companies and author of Find It. Book It. Grow It. A Robust Process for Account Acquisition in Electronics Manufacturing Services; smucha@powell-muchaconsulting.com.


Register now for PCB West, the Silicon Valley's largest trade show for the printed circuit industry, taking place Sept. 13-15 in Santa Clara: PCBWEST.COM