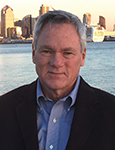 How to balance cost savings vs. offshore sourcing risks.
So many purchasing professionals I meet are wary of exposing their company to a supply line risk by buying offshore. With good reason, it often goes wrong.

An article published by Thomas A. Foster of Global Logistics & Supply Chain Strategies highlights the issues:
Sourcing from offshore suppliers in China, India, Eastern Europe, Latin America and other low-cost regions is so widespread that few manufacturers and retailers can be competitive unless they join in this trend. In fact, the U.S. Federal Reserve Board attributes much of the recent economic growth and low inflation to this offshore outsourcing "best practice."
However, the downside of offshore sourcing receives far less attention at the Fed or in any boardroom – at least until something goes wrong.
The more a company sources from distant, low-cost lands where financial transparency, operating visibility and reliable logistics are practically unknown, the risk of serious supply chain disruptions increases geometrically.
In a recent supply chain risk assessment study, Aberdeen Group, a Boston-based research firm, said more than 80% of supply management executives reported their companies experienced disruptions within the past two years serious enough to negatively impact their companies' customer relations, earnings, time-to-market cycles, sales, and overall brand perceptions.
Let's put some real numbers to this.

The cost of establishing a source offshore in time and out-of-pocket expenses can exceed $50,000. The cost of attempting to resolve an issue by revisiting a supplier, an equal amount, considering the airfare and hotel alone can top $10,000 per person … and there's no assurance the problem will be resolved.

Not a huge number to you? Now add the cost of disappointing customers: big. The write-off of bad product: big. And, to pour salt in the wound, it could involve several trips before you realize there will be no resolution.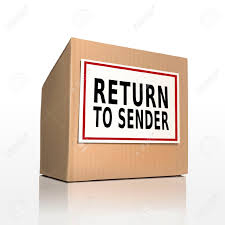 Real life case in point. One customer of ours had the unfortunate experience of finding 20% of the goods it received from its Asia-based supplier failed in the system in the field. The supplier insisted they did nothing wrong and would not support any reimbursement. This was after scrambling to replace units in the field for customers, and two engineers flying to China for a week. The customer finally turned to us for the rework at a cost essentially equal to the original purchase price. Ouch.

So, what does the OEM with limited resources do to compete on the same level as the big guys with deep pockets and feet on the ground in Asia?

The answer is to shift the accountability from the offshore supplier to an experienced provider of managed PCB manufacturing services in the US. They can eliminate the risk of poor quality and greatly mitigate the risk of supply line disruption.

They do this through rigorous attention to technical detail on the front end, using only developed, strong, factory relationships, then thorough incoming inspections, and holding the factories accountable for any errors.

Basically, knowledgeable feet on the ground here, with the skills and experience to manage complex Asia-based electronics projects, and perhaps most importantly, financially accountable for the results.

Eliminating risk and capturing the savings from offshore. That is a pretty decent balance.
Thomas Smiley is founder and president of Precision Circuit Board Source (precisionpcbs.com); t.smiley@precisionpcbs.com.