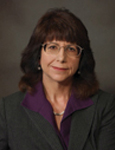 Strategic vs. tactical: which makes more sense?
EMS program management models can vary by provider or even by facility or program team. No one model is ideal for all account types. However, typically program managers can be divided into two groups: tactical and strategic. Tactical PMs focus more on day-to-day activities, while strategic PMs tend to take more of a leadership role relative to their accounts. While many organizations consciously make the decision as to whether their PMs should be tactical or strategic, in some cases it just evolves one way or the other. The downside to lack of defined program management focus is the lines of authority and responsibility can become blurred. This month we look at both models and discuss the drivers that make one or the other appropriate.
The tactical program management model. My favorite definition of the need for the tactical PM was related to business size. If the program consumes a dedicated line, a strategic PM may often be the best option, but if the program shares a line, tactical PMs may result in less conflict.

Tactical PMs tend to be focused on ensuring the program is meeting its schedule. They tend to take more an administrative than leadership role in their approach to program management. Typically they aren't responsible for managing the program's P&L. That may be handled by a director of program managers or higher-level executive. There are several reasons to utilize a tactical program management model:
The labor market is immature and has a shortage of experienced PMs to take a strategic role.
Strategic PM candidates are in high demand in the labor market and the position is difficult or costly to fill.
The company is a regional EMS provider and makes strategic account decisions at the CEO or VP level.
A new facility has been established, and the headquarters operation prefers to have the new team operate tactically.
Initially, new PMs are focused tactically and may be trained to be strategic as they gain experience.
The customer has projects in multiple facilities, and tactical PMs at each site report to a strategic PM handling the multi-divisional account.
The facility operates in a high-mix, low-volume environment and prefers the tactical model to avoid resource conflict.
The strategic program management model. In many ways, a strategic PM is like a business unit manager. He or she is focused not only on ensuring
the program meets its metrics, but also serves in the role of customer advocate and lead negotiator. Strategic PMs may handle quoting, contract negotiation, sales into other divisions of their customers, long-range business planning, account profitability target setting and measurement, and recommendations on internal investments necessary to grow the account over time. They also tend to be more proactive in terms of risk identification and issue resolution. There are at least two types of drivers for the strategic program management model. Strategic PMs are normally the best choice for large accounts, particularly if there is opportunity to grow the account over time. They are also a good choice for managing programs that involve multiple facilities within their company. It is not unusual to put a strategic PM in the time zone most appropriate to the customer's account management team, with dotted line reporting to program teams in each facility. Taking this approach ensures large customers have a single point of contact coordinating their entire portfolio of business. This helps ensure a uniform approach to business management and a vision for that customer that considers their total spend.

Is one model better than the other? The short answer is no. The only time either model would be wrong is if it is used without consciously making the choice. For example, tactical PMs don't always have the skills needed to negotiate contracts, grow business into larger accounts or focus on the finance side of the business. When a company hires a career tactical PM for a strategic role, they may be disappointed with initial results. Similarly, hiring a strategic PM into an organization where that role is handled by a director of program management may result in role confusion and dissatisfaction. Many offshore facilities use tactical PMs, and when the facilities that interface with them don't understand that, requests may be made that the tactical PM doesn't have the skills to complete. A strong symptom of this "role confusion" is often poor delivery metrics, as tactical PMs may not be good at negotiating acceptable resolutions when the customer asks for schedule changes that are unworkable.

I've deliberately avoided any discussion of program team composition because that is another area of variation. The reality is customer-focus teams or other team options work well with either type of PM. Some organizations take a hybrid approach, where a tactical program administrator serves as a strategic PM in training, handling day-to-day program management issues, while the PM stays focused on big picture activities. However, that model requires a fairly large program size to be cost-effective.

Ultimately, the right choice involves assessing the organization's preferred structure, availability of qualified candidates, customer preferences and likely business needs going forward. If the organization is small enough that one or two executives can handle the strategic aspects of program management, the tactical approach may be best. However, as an organization grows, a strategic approach that ensures key accounts are managed in ways that grow the business and meet profitability targets may be necessary.

Organizations that are evolving from a structure where the CEO makes all the critical decisions to a structure, where management decisions are becoming more distributed throughout the organization, should closely analyze their program management model to determine if it is ready for that evolution. Similarly, larger organizations experiencing difficulties with commitments made to customers should also look closely at whether their program management model is adequate. A good PM can make substantial contributions to the overall health and growth targets of their employer. A bad one can lose a year of profits very quickly. Making conscious decisions about whether a tactical or strategic approach is best for the organization ensures the program management team will have the tools and direction needed to help the business grow.
Susan Mucha is president of Powell-Mucha Consulting Inc. (powell-muchaconsulting.com), a consulting firm providing strategic planning, training and market positioning support to EMS companies, and author of Find It. Book It. Grow It. A Robust Process for Account Acquisition in Electronics Manufacturing Services; smucha@powell-muchaconsulting.com.