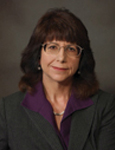 Attracting the next generation of talent means starting young.
Several months ago, I attended a Science, Technology, Engineering and Mathematics (STEM) event in El Paso, TX. Two of my electronics manufacturing services clients provided me with video, photos and sample printed circuit boards to use in a display about manufacturing. IPC and SMTA also provided materials.

The STEM event was focused at elementary, middle and high school students. There was a science fair competition and a robotics competition. As a former teenage geek, I was really impressed with the degree of involvement I saw among the students attending and participating in the event. They were totally immersed in their projects.

I was also impressed with the support I got from friends in engineering prior to the event. They suggested a number of excellent websites and resources focused at K-12 and college-bound kids to include in the slide presentation/video I had "looping" on a monitor at my table. For those with K-12 STEM-loving kids, here is that list:
Try Science: tryscience.org.
FIRST Lego League: firstlegoleague.org.
National Society of Black Engineers Pre-College Programs: nsbe.org/NSBE-Jr/Welcome.aspx.
National Society of Women Engineers K-12 Outreach: societyofwomenengineers.swe.org/index.php/k-12-outreach.
Society of Hispanic Professional Engineers: SHPE Jr. Chapter Programs: shpe.org/index.php/sponsorship.
As I've mentioned in earlier columns, college students may benefit from MentorNet (mentornet.org), which matches college students with professionals who can provide advice on career options and needed skills.

The one thing I found disappointing was the actual conversations I had with kids and parents. One of the downsides of America's migration to a service economy is that those who don't work in manufacturing don't think about careers in manufacturing. While I didn't expect younger students to be career-focused, I did expect college-bound seniors to have some idea of what they wanted to do after college. That wasn't the case. Even students who had been accepted by the college of their choice and were planning on majoring in engineering didn't really have any idea of what type of careers that would lead to. Kids interested in software development wanted to work at Google or Microsoft, but otherwise there really wasn't much of a focus on where that degree would lead. The couple of kids with actual interest in manufacturing were more focused on the idea of buying a 3D printer and fabricating Kickstarter projects out of the garage. Given that half the companies in Silicon Valley and most EMS firms got their start around a kitchen table or in a garage or a basement, at least the next generation of entrepreneurs is starting to dream.

At an educator level, I saw a lot of teachers enthusiastic about integrating STEM-related educational projects into their curriculum, but not a significant amount of knowledge about the careers this could lead to other than teaching. Right now STEM has a "program of the month" flavor to some extent. There is funding for STEM-related activities, so every school wants to be part of that. The positive is that gifted teachers will finally get the tools they need to excite kids about pursuing STEM-related studies. The negative is there seems to be a lot of program design being done with little input from the manufacturing or civilian technical community.

The issue that concerned me most was the end-goal appeared to be a college degree or even undergraduate and graduate degrees. The missing piece was there appeared to be no strong pathway connecting college-bound kids interested in STEM-related majors to potential career paths or employers. Everyone was interested in finding scholarship money, but no one was familiar with the concept of work study, co-op programs or internships as a way to better focus college studies and build relationships that could lead to employment after college.

I found this surprising. Back when my undergraduate degree at the University of Florida cost my parents the grand sum of about $350 a semester in books and tuition, my father was giving me the, "I'm not paying for you to find yourself. Make the Dean's list or get a job" lecture any time I got a C. If I were the parent of a college-age kid at today's college costs, I'd expect him or her to have a career roadmap and list of potential employers drawn up before the first dollar was spent.

The biggest threat to US manufacturing is no longer "cheap China." It is the availability of qualified engineering talent and skilled labor. I've recently watched one manufacturer ditch a US expansion strategy in favor of a Mexico expansion strategy simply because the latter had a better labor pool. The decision was based not on the cost of labor but rather the available skills base.

STEM initiatives that simply excite kids without helping connect the dots to how these activities translate to equally exciting careers are missing an opportunity. Our fixation on being a service economy has taken the word manufacturing out of a lot of vocabularies. The good news is some companies are doing their best to get manufacturing back in the conversation, predominately at the community college and university levels. Here are some of the options I've seen companies use to help put manufacturing back into vogue as a career option:
Support career days.

Kids are impressionable. If you want them to consider manufacturing or engineering in high school and college, you need to capture their attention in elementary school. My recent STEM experience taught me that showing a video of pick-and-place machines in action and explaining that this is how PCBs are built will tell you quickly which kids are likely engineering candidates.

Support local STEM initiatives and maker's fairs.

Something as simple as manning a table at a STEM competition or volunteering to speak at a "lunch and learn" session is an excellent educational venue.

If appropriate, offer high school internships or summer jobs.

From a safety standpoint this isn't always possible, but it is a good way to introduce kids to manufacturing as a career choice.

Hold open houses for your employees and their families.

Let kids see what Mom and Dad do on the job.

Talk to high school counselors and vocational teachers.

Make sure the people in your local school system charged with giving kids career advice understand what your company does and what careers it offers. If possible, set up a facility tour. Help them understand what types of training are important and what programs you may have (such as work study or internships) that could employ students during college or vocational school, since these people are often the ones giving advice on career options to students headed to college.

Stay active with local college engineering societies.

This is a good way to reach out to students unsure of what they want to do after graduation, but those who are highly focused on career choices have likely built relationships with other companies by then.

Keep up-to-date material at community college and university career counseling centers.

Make sure counselors are aware of work study, co-op, internship and graduate employment options. This is another area where a plant tour can be beneficial.

Be part of local community college job fairs.

This is a good opportunity to build bridges with students learning technical skills or attending community college for the first two years to reduce the overall cost of a four-year degree.

Team with your local community college.

If your local community college has manufacturing-related courses, talk with their staff and look for opportunities to share real-world experience.
In short, talk up manufacturing every chance you get. The challenge today is that far too many people giving career advice either see manufacturing as a dead career option or simply don't understand its role as an economic engine and provider of transformational jobs. Folks talk about what they know.
Susan Mucha is president of Powell-Mucha Consulting Inc. (powell-muchaconsulting.com), a consulting firm providing strategic planning, training and market positioning support to EMS companies and author of Find It. Book It. Grow It. A Robust Process for Account Acquisition in Electronics Manufacturing Services; smucha@powell-muchaconsulting.com.