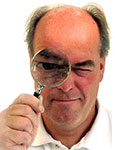 Should the toe be exposed?
This month we look at solder toe fillets. A solder toe fillet is part of the solder joint visible on most gullwing terminations. These are typically seen on SOIC, QFP and surface mount connectors. FIGURE 1 shows satisfactory joints with no or limited toe fillets.
To continue reading, please log in or register using the link in the upper right corner of the page.