Once a bitter foe of the West, the Southeast Asian nation has become a haven for electronics manufacturing.
I am compelled to write this article, since I have just returned from my first visit to Vietnam. My travel was brought about by my position as director of a Vietnam-based EMS.
The business report on Vietnam is short and to the point. Vietnam is emerging as the next stop in the cycle of EMS global hot spots. For the past two years we have seen Vietnam flourish, with GDP growth averaging a bit over 7% per year. The electronics industry has taken a firm grip as a new growth market in Vietnam. Besides EMS companies moving into Vietnam, a multitude of related suppliers are popping up on a monthly basis. Manufacturers of plastics, precision metal, cast iron and PCBs are now materializing to supply the EMS demand. This is not unlike what took place in the early days of Shenzhen's rise to global recognition, albeit on a smaller scale.
As an American, and specifically a member of the Baby Boomer generation, my initial visit to Vietnam was not just another business trip. Vietnam holds a lot of emotion and apprehension for those Americans who endured the war between the two nations. This is the story I will tell.
From the mid 1960s through the mid '70s, the Vietnam War was the dominating story in America. Daily reports of American victories in Vietnam were broadcasted on the nightly news using scoreboards to report daily fatality results. Numbers such as "Vietcong 247, Americans 3" were presented as a good day in the business of war. The ongoing score and related reporting kept the American people comfortable in our "conflict" in Vietnam. We now know these tallies were contrived to keep American citizens at ease. Meanwhile, on the other side of the war effort were the continued and escalating protests many by young adults opposed to the war. This era also brought the civil rights movement that precipitated the assassinations of Robert F. Kennedy and Dr. Martin Luther King. America was splitting into opposing factions, bringing chaos to college campuses and city streets.
The thought of Vietnam has always given me a sinking feeling. I did not join the service nor was I drafted. After the fact, I was like most Americans in recognizing it as a travesty. My heart goes out to the families of those who lost loved ones. The Vietnam War remains a regretful chapter in American history.
Economic Boom
My stay in Vietnam was centered in Ho Chi Minh City (formerly known as Saigon). The city itself is going through a noticeable economic boom, with multitudes of construction cranes assembling high-rise skyscrapers, residential complexes and traditional multi-level shopping centers (FIGURE 1). Sections of trendy millennium-style restaurants rival what can be found in New York, Chicago or San Francisco.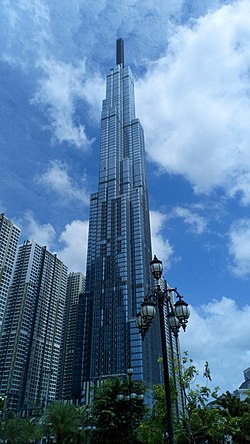 FIGURE 1. The Landmark 81 building in Ho Chi Minh City is named for its 81 floors.3
Throughout Ho Chi Minh City is an abundant number of outdoor cafes bustling with customers well into the wee morning hours. And complementing these cafes are incredible bakeries that seemingly dot every street corner.
The younger Vietnamese, in the under-40 bracket, seem less connected to history. They are not much different from what I see in young Americans today. This demographic did not hold animosity, regret or intolerance to America or Americans. To my surprise, however, I found the older Vietnamese devoid of animosity toward Americans for what they refer to as "The American War." Some of these people were touched by the war as children, hiding in buildings or subject to the firepower all around them. Yet I was welcomed with open arms by local colleagues as well as strangers in public venues. Absent was the anticipated sneer that sometimes serves as a message to Americans traveling overseas. (I know of this anti-American attitude as a frequent overseas traveler.) What is driving the Vietnamese to be so forgiving of its own history with America?
History of Invasions
We can answer that question by looking back many centuries. Vietnam has been frequently attacked, invaded or occupied by numerous countries, most (but not all) abutters. China, Siam (Thailand), Mongolia, Laos, Cambodia, Japan, France and the US: All have had their armies in Vietnam at one time or another. To realize the value of the Vietnam geography you need to consider it has over 1,200 miles of coastline (FIGURE 2), making it a strategic land grab for those landlocked countries seeking access to the sea for fishing and trading. And for the French, Vietnam has one of the world's most favored coffee crop. C'est la vie to the French coffee drinkers. The Americans replaced France, not to recolonize Vietnam but to stop the spread of communism. The rest, as we say, is history.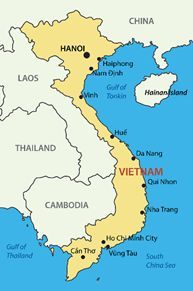 FIGURE 2. Vietnam's lengthy coastline has made it an attractive target for landlocked neighbors.4
The culture of Vietnam is one of survival and resiliency that is evident today, even in peaceful times. Vietnamese also have the tendency to be forgiving by "turning the page." As a middle-aged North Vietnam citizen told me, Vietnam and America are like two boys who get into a fight at school. When the fight is over the boys become good friends. This is a simple explanation, but it personifies the relationship between the US and Vietnam. The US and Vietnam governments have worked together for years toward shared interests of peace and prosperity. Much of this owes to the late Sen. John McCain, who channeled the spirit of Nelson Mandela, putting all the pain and hardship of being a prisoner of war behind him to create a new start between the two nations. Vietnam showed its gratitude through its outpouring of love and respect upon Sen. McCain's death. McCain is revered as an American hero by the Vietnamese people. This is a unique story that demonstrates the national humanity.
Fast forward to the Vietnam of today. A robust, globally friendly country that maintains its communism moniker while speeding down capitalism's lane. The formula for success is reminiscent of China's, without the military bellicosity. Indeed, Vietnam is experiencing a new wave of invaders, albeit one it welcomes with open arms.
Today, Vietnam is a vibrant upstart country ripe for continued business growth. It is home to many technical universities producing newly minted engineers. Vietnam is a relatively young country. Of the overall population of about 97 million,1 about one-fourth are under 16, and 70% are working age. New births outpace deaths by about 1 million per year, and the population is expected to reach 106 million by 2029.1 As such, it has the resources to provide many years of cost-effective labor, despite an unemployment rate that hovers around 2%.2 The monthly labor rate for manufacturing is about $240,2 or equated by the hour, actual labor rates are running in the $1.15 range. Vietnam has carved out a huge footprint in the textile industry. And now, the electronics industry has already taken a giant leap forward in Vietnam with much more market space in front of them.
Vietnam exported $15.3 billion worth of electronics components in 2017, good for 10th worldwide.5 Since 2013, it has been the fastest-growing electronics exporter, up 603%.5 US-based EMS companies there include large (Jabil) mid-tier (Sparton) and small (East-West Manufacturing). There is a vibrant domestically based core of EMS firms as well, including TCE.
The Vietnam government is smartly adding to the attractiveness of its country by encouraging foreign investment as well as enforcing antidotes to poor business behavior such as lack of IP protection, use of counterfeit electronics and a lack of adherence to legal documents. The Vietnamese government has issued edicts that establish the national lack of tolerance for these practices. It is no secret that doing business in Asia may result in skewing the initial written agreements that have been used to commence the B2B relationship. Vietnam appears to be keen on following international norms as business evolves, making domestic businesses more prepared for global commerce. These methods will enable Vietnam to continue its steady GDP growth rate in the years to come.
My apprehensions about visiting Vietnam melted away, leaving me with a comfortable outlook on the nation's ability to integrate with global norms and adhere to world-class disciplines common to the global electronics industry. The resilient culture, education, abundant workforce and drive for success all get favorable marks, making Vietnam a preferred region for business.
Nothing can remedy the horrors of the Vietnam War and the cost of human life on both sides of the conflict. Yet, I am hopeful the lessons learned, and the vibrant Vietnam-US relationship that we see today, may influence strategies employed to achieve peace in the Korean Peninsula. Vietnam's climb to prosperity should serve as a guide for what is possible when conflicting cultures and ideology meet. And the electronics industry and its customers will be among the beneficiaries.
References
1. United Nations World Populations Prospects, 2017 Revision.
2. Trading Economics, retrieved Mar. 10, 2019.
3. Wikipedia, retrieved Mar. 10, 2019.
4. Google Maps, retrieved Mar. 10, 2019.
5. Central Intelligence Agency, "The World Factbook, Field Listing: Exports – Commodities," 2017.
Joseph Fama is global director, TCE Inc. (tce-ems.com), a Vietnam-based EMS. He has over 35 years' experience in the global electronics marketplace with special focus in the Tier 2 and 3 EMS markets; joe@tce-ems.com.