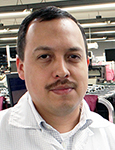 Standard test platforms and specific software can speed fixture development and drive NRE savings.

From a Lean manufacturing perspective a contract manufacturer's test department provides many opportunities for efficiency improvements. These include:
Minimization of defect opportunities in configure-to-order product.
Dissemination of data supporting continuous improvement or product traceability efforts.
Reduction in non-value-added time associated with test development and load/unload of product under test.
For example, Sigmatron International's facility in Acuna, Mexico, uses a technique known as sequential verification for its volume customers to ensure that all test and related activities are performed prior to shipment.
Units are barcoded and tracked via an internally developed software program. The test steps are programmed into the sequential verification program, and the test technician scans the barcode as the product reaches that station. The program tracks the unit through in-circuit test, programming, functional test and an audit process in shipping. If a step is skipped, the system will inform the person barcoding the product. The system also logs test results and any associated activities, such as programming flash memory. It provides a record of all activities performed that are associated with the product's barcode. The result is that the person packing out the unit can audit that the unit has completed all test steps and, when programming is involved, can verify that the unit is programmed correctly for the order being shipped.
This eliminates the possibility that test steps can be inadvertently skipped or that configure-to-order units can be shipped to the wrong location, which can be common challenges in higher-volume production with less-automated tracking systems.
The program was originally developed for a single customer with a complex test and configure-to-order process and later expanded to all volume customers with multiple test steps. For most accounts, the system is simply used to verify that the units completed all tests prior to shipment, plus support any traceability or device history recordkeeping requirements associated with the product. However, custom reports can be generated for customers requiring that service to support continuous improvement efforts.
Another area of focus has been standardization of test equipment and test operations. We have standardized on National Instruments' platform for functional test and CheckSum for ICT, since both offer a wide range of test support options compatible with typical customer requirements. On functional test, programming and supporting electronics are developed in-house, and fixtures are fabricated by an outside vendor using Gerber file data. The combination of a standard platform and use of electronic data has reduced test fixture development time by 25 to 30% and driven cost reduction in nonrecurring engineering charges. CheckSum provides both the fixture and software for ICT. SigmaTron's test engineering team either develops the entire test plan or works with the customer's team to optimize their test plan by highlighting the best mix of test options to achieve the coverage and quality levels desired.
In addition to reducing test fixture development time, platform standardization also simplifies maintenance and technician training, focusing the team's expertise on two platforms rather than spreading a smaller amount of knowledge across several different manufacturers' platforms. Several of the test engineers in the Acuna facility have completed training and qualification in NI's Labview Core 1, 2 and 3, Labview Test Stand I and Labview Machine Vision Processing courses.
In the cost-competitive world of contract manufacturing, minutes matter. A final focus of improvement is related to minimizing non-value-added activity of test load and unload time by combining processes done during specific tests. One example would be testing of products with LED and LCD displays. Cameras that test for correct colors, symbols and brightness are integrated in the functional test fixtures. Programming and verification is also done as part of the functional test process whenever possible on products that require that step.
By evaluating areas of potential error and inefficiency, the test engineering team at SigmaTron's Acuna facility has been able to reduce the potential for defects, test fixturing and programming development time, maintenance costs and load/unload time. They also have been able to enhance traceability and test result data collection through the use of internally developed systems.
Jorge Zamarripa is test engineering manager at SigmaTron International (sigmatronintl.com). He can be reached at jorge.zamarripa@sigmatronintl.com.