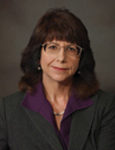 A consistent, frequent message will ensure you aren't the industry's best-kept secret.

Amazed at the number of views a recent blog of mine (The Five Biggest Myths in Electronics Manufacturing Services (EMS) Sales and Marketing) received, I am expanding on the theme this month.

EMS companies typically fit into one of three categories:
Those that have excellent marketing and make every dollar count.
Those that have a marketing budget and waste money without a clear plan.
Those that depend entirely on the sales team for marketing.
Not surprisingly, the companies in the first category have the biggest budgets and likely get the best return on investment. Why? Because, like sales, marketing in EMS is a numbers game. People have to be exposed to a message five to seven times before they remember seeing it at all. Develop a marketing plan that schedules a series of activities promoting a consistent message over the course of a year, and your market will remember seeing it. Buy a single ad, book at the last minute at a local trade show, or post an occasional message on your LinkedIn page, and you'll be in the crowd that complains marketing doesn't work. Put the entire load on sales and you'll have a frustrated, overworked team with marginal results.

Here are few rules for developing a superior marketing strategy:
Consistency sells. The goal of a good marketing program should be to establish awareness of and preference for your company in your target market. The trick is to develop a message that resonates with decision teams at the companies you want to do business with. Companies that market most effectively understand what keeps their customers up at night and develop marketing messages that reinforce their ability to solve those problems.
Think Lean. A customer-focused message operates like a pull system in Lean manufacturing. It tells customers who need that solution that you can solve their problem. Instead of a salesperson wasting time cold calling and trying to push their way through closed doors into a large number of companies, a good marketing program generates leads from prospects that are interested in doing business, or at the very least establishes enough of a brand identity that salespeople are able to schedule appointments when they do call in.
Maintain mindshare. A good marketing program also addresses one of the biggest challenges of EMS selling: the long sales cycle. Most salespeople have at least one story of the prospect who said they weren't looking and then a few months later placed business with a competitor. Timing is everything in EMS. Decision teams are overworked, and when that team isn't looking for a contractor, they aren't interested in scheduling sales calls. Thanks to increasing competition, when they are ready to buy, they usually have a pool of contractors vying for their business and don't look much further than the contractors with whom they've built a relationship. Marketing can help build that relationship by providing informational tools such as white papers, articles and newsletters that can be sent every couple of months to remind prospects that when they are ready to buy, your company has the right solution. The key to that strategy is to provide content that is valuable to prospects, rather than just sending sales literature over and over.
Don't tell all. While informational marketing tools are valuable in building mindshare when a prospect isn't willing to talk with a salesperson, they should never become a replacement for the salesperson. One of the biggest mistakes a marketer can make is to make it too easy for prospects to "pull" information off their website. If a prospect can get everything they need to evaluate a company without talking with sales, there is no incentive to request additional information. If a prospect doesn't talk with sales, the relationship needed to win a project never gets built.
Look for actionable results. Most marketing professionals recognize programs should be measured. The challenge is finding the right measurements. In EMS, "clicks" and "views" are not necessarily meaningful results because they often represent people who got lost on the web and are trying to figure out just what EMS is. Worse, they may be competitors taking notes on your website. Lead-generating activities will likely generate more bad leads (competitors, students, suppliers) than good leads, but in an industry with multimillion dollar sales per customer, a few good leads is all it takes. The goal in measurement programs should be to look at total qualified lead count and then track those leads through the sales cycle, which often lasts nine to 12 months.
Have patience. As previously implied, the first year's results might not be fully evident until the second year of the program. That said, if leads in the first year are followed and tracked via database, patterns should emerge. Taking a phased approach that labels leads in various stages of the sales cycle is the best way to identify earlier indications of a successful program. A good way to bracket progress is through recognizable activities such as sales calls, quoting, plant tour, closing, etc. Leads that aren't likely good (ready to buy) candidates can be categorized as undefined. Undefined leads can get periodic emails, while leads in other categories see increasing levels of sales focus.
Team with sales. Salespeople are the world's best market researchers because they talk to prospects all the time. Use their feedback to fine-tune
messaging and determine best topics for your informational content.

Developing a plan of activities helps ensure those activities have a consistent message and repeat frequently enough that your target market knows what your company can do for them. In short, it ensures you aren't the best-kept secret in the EMS industry.

Susan Mucha is president of Powell-Mucha Consulting Inc. (powell-muchaconsulting.com), a consulting firm providing strategic planning, training and market positioning support to EMS companies and author of Find It. Book It. Grow It. A Robust Process for Account Acquisition in Electronics Manufacturing Service; smucha@powell-muchaconsulting.com.