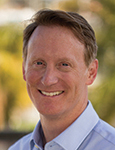 What is with all the design freeware? Has the market changed so much that software has become a loss leader? And if so, on what products will CAD developers earn a profit, given that they don't have hardware divisions?
Board fabricators have offered simple CAD programs for years. Sunstone, Advanced Circuits and Beta Layout (PCB Pool) are among the dozen or so fabricators that offer a variety of products aimed primarily at the DIY or startup market. (A list is available at pcdandf.com under CAD/CAM/PCB Software.) Historically those tools have offered schematic, layout and drill capabilities. More recently, they have come to add various design rule checks, bills of materials, and more. Sunstone's latest release, DFMplus, provides DRC results, and will be able to see all the errors in one pass. Beta Layout's brd-to-3D performs 3D previews and mechanical checks. Advanced Circuits' FreeDFM also checks inner- and outerlayers, signal layers, drill files, silkscreen and solder mask layers, and more. It meshes nicely with the company's PCB Artist design tool, which does everything from schematic creation to single-sided autorouting, DRC and copper pours.

Lately, the CAD/CAM developers have upped the ante. DownStream Technologies updated an old Cadence tool and fashioned it into SoloPCB, a free capture, layout and autorouter. Although aimed at hobbyists, it has functionality that would be very familiar to professional designers: push and shove routing, intelligent copper pour, any angle part rotation, and so on.

Due to licensing restrictions, DownStream offers SoloPCB only through its FabStream network of preferred PCB fabricators. But as bigger players jump in, the distribution channels are widening, and the tools are becoming less restrictive. Last month, Mentor and DigiKey teamed up to offer a simplified version of Pads, with limits on layer counts, nets and components, and no autorouting feature. Altium is doing the same thing with element14, which distributes Altium's low-cost CircuitStudio schematic capture and project management tools, as well as CadSoft's Eagle layout software.

The partnerships are getting web-like in their complexity. Premier Farnell owns element14, CadSoft, which sells Eagle Software, and Newark, which supports Component Information Portal from EMA Design Automation, which in turn is Cadence's channel partner for OrCad. For its part, Premier Farnell also has been offering free CAD model files for years.

Even the higher functioning tools have been packaged to compete. At PCB West this year, Zuken announced the CADStar Essential schematic and PCB design tool suite, which handles schematics, library creation, routing and manufacturing export, priced at under $1,000.

For some perspective, I talked to Pete Waddell, our design technical editor who also happens to be my boss. Pete spent 20 years designing boards before making the jump to writing about them. He's been around long enough to remember when Pads had a basic placement tool version that came on a 5.5" floppy disk; routing and NC drill tools cost extra.

Pete is not surprised by the latest flurry of activity at the low end. "When Tango came out it was so simple, a salesman once told me that within two weeks they had taught a secretary to design a board. And OrCAD at the time had no protection. It was almost like they were encouraging people to make illegal copies.

"It seems they are looking at more outlets to get people exposed. Once one jumps in the pool, they all do."

The basic design user model, as one CAD developer explains, has changed. Whereas the famous software performance pyramid still exists, it no longer consists of a base of "ready to use" designers topped by mid-level users and finally enterprise users at the peak. Today the middle section is occupied by so-called "project-based" designers, who might be simple enterprise users or service bureaus. And the bottom is now occupied by makers (aka hobbyists) who number in the hundreds of thousands.

It's hard to say whether these new partnerships will deliver more bank for the partners. Certainly the makers are an untapped market whose sheer numbers make them attractive. But that rush for customers doesn't mean it will be a great business for vendors. Fabricators can offer software as a loss leader; developers cannot (not yet, anyway). Is this a race to the bottom? Can a developer compete against brands that don't need to turn direct profits?

I think so. The need to make money in turn makes us disciplined and keeps us focused. And I would never discount the value of the brands that the big names can leverage. The competition will force the Big 3 (or 4, if we include Altium) to adapt, and possibly develop new revenue streams. But I can't see it disrupting the market in the long run.
End notes. As we come to the end of another year, we'd like to thank our advertisers, customers and most of all, you, our readers, for your support, and wish you the best for 2015!