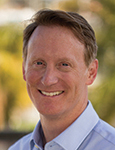 With every passing year most OEMs are becoming a little more reliant on the supply chain and therefore a little less reliant on themselves. I'm not sure this is a good thing.
The latest development: IBM's deal, struck Oct. 20, to ship its commercial semiconductor technology business, along with $1.5 billion in cash, to GlobalFoundries, which was already the second-largest foundry in the world.

The decision to sell IBM Microelectronics more or less brings to a close Big Blue's long history in end-to-end manufacturing. IBM's exit from the chip business was preceded by the spinoff of its printer business (Lexmark) in 1991; its PCB assembly unit in 1994, now called Celestica; and the sale of its circuit board fabrication and chip packaging operations to a local investment group in Endicott, NY, in 2002. The biggest deal, however, was the sale of its PC, and x86 and blade server units to Lenovo in 2005 and 2014, respectively, for a combined $3.85 billion, including transferred debt.

The two sides had come close to a deal in June, only to see it killed over price haggles and, perhaps, US national security reasons. IBM is a so-called "trusted foundry" for the US military, and GlobalFoundries is owned by the government of Abu Dhabi. (In this age of counterfeit chips and, as Focus on Business columnist Joe Fama identifies this month, clones that one expert claims "exhibit mechanical specifications as good, and sometimes even better, than the original ICs," this is no small concern.) The top 13 foundries made up 91% of the world's total foundry sales last year, according to IC Insights. Once the IBM-GlobalFoundries deal goes through, not a single one of them will be US-owned.

There's no doubt that staying on top of the semiconductor technology heap is an expensive gambit. Really expensive. Despite nearly $900 million in tax breaks from the state of New York between 2000 and 2013, the foundry operations were costing IBM a mint, with losses of $700 million on the unit in 2013 and $400 million through the first half of this year. It couldn't afford to keep it going under the current model. And IBM has a pretty long track record of ditching businesses it no longer sees as internally viable, even if others are able to make them profitable.

For its part, IBM plans to concentrate on its cloud storage and mobile businesses. Under terms of the agreement, GlobalFoundries will become IBM's exclusive server processor semiconductor technology provider for 22, 14 and 10nm semiconductors for the next 10 years. (IBM will continue to conduct basic semiconductor research through a partnership with SUNY Polytechnic Institute.)

This puts IBM in line with the market trend. As Cadence senior vice president, Custom IC and PCB Group, Tom Beckley explained during the software company's CDNLive Boston in September, design engineers in the automotive sector are foregoing internal IC design in exchange for working with semi companies to determine how to integrate those chips into ECUs and boards. "The market used to be dominated by a small number of companies," Beckley said. "No more."

Beckley calls automotive a "great proxy" for other technologies because weight and size count; reliability matters; products are used in extreme environments; there is a large amount of interplay between systems; there's relatively high volume, and the products are cost-sensitive. Recalls tied to semiconductors, he says, are "generally due" to IP blocks that are reused for something they were not intended for.

Integration is often where great ideas fall apart and expenses pile up. No one wants their car battery to die because the entertainment system sucked up all the power. About one in five bugs are found at the system level, and those take 20 times more effort – roughly half of all debug time – to locate and fix the code, Beckley asserts.

PCBs are the spine of electronics and components are the brains. Both are needed. The farther an OEM gets from those two central biological parts, the more difficult it will be to maintain a mastery over getting ideas built, let alone differentiate themselves.

Would-be wise men have been attempting epitaphs for IBM since I entered this industry in 1991. It was foolish to bet against Big Blue then, and I'm certainly not going to now. But I have to think IBM will find the going tougher than it expects, not in the near-term mind you, but in five to 10 years, when the now-close contacts with their soon-to-be-former colleagues have reached the tipping point, and age, attrition, job changes and all the rest finally sever the last of the connections.

Manufacturing experience and knowledge are much harder to gain than lose. The farther an idea must travel in order to be realized, the more likely someone other than the inventor is going to get rich off it.