Details

Written by

Akber Roy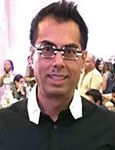 The basics of bare board laminate selection.
Selecting the right materials for a printed circuit board assembly is essential to ensuring the robust reliability of the product and circuitry throughout the entire life of the equipment. In other words, it's not just how you build it, but what you construct it with. A wide range of substrate materials is available, with different specific properties, and these properties are tied to the expected performance and environment for the circuit being built. Will the PCB assembly be a high-power circuit? Harsh environment capable? High-density?
Engineers specify the material for PCBs with great care and detail. TABLE 11 lists laminates by their industrial names and material types, and specifies material characteristics related to each type. However, to reach that level, it is necessary to understand the various characteristics such as thermal decomposition temperature (Td), glass transition temperature (Tg), dielectric constant (Dk) and dissipation factor (Df) related to PCB materials. Although such tables are important, it is easier to start with a higher-level perspective of selecting materials depending broadly on their actual use, based on a comparison of PCB materials.
Read more ...