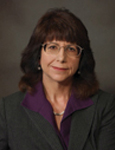 Your customer wants to grow. Are you ready for the transition?
One of the difficult challenges small electronics manufacturing services (EMS) companies face is the transition from a transaction-based job shop to a relationship-based, full-service EMS provider. There are a number of issues to consider prior to taking that journey.
Is it necessary? Bigger isn't always better. The US is full of small job shops that are profitable and right-sized for their ownership and long-term strategy. At the same time, there are also companies that successfully redefine that model within their region and grow at a pace they are comfortable with. And, a restructuring in trade agreements and tax structure may drive greater opportunities for growth over the next few years as OEMs update their business models to take advantage of this change in the playing field.
Why would growth be a bigger challenge at this level? Growing from a job shop to a full-service regional EMS provider is a lot like transitioning from a college student living in a dorm to supporting yourself at the first real job out of college. Debt-load and costs increase dramatically at that next level. The additional sales that come with the growth phase don't always fully absorb the greater amount of debt and infrastructure cost needed to compete at the next level, particularly when that decision is made reactively. Overhead functions need to expand headcount, technical expertise needs to grow, and systems may need to be enhanced. Production equipment and quality certifications may also need to change. And, given that 60 to 75% of product cost is normally material, lines of credit may need to be increased.
Often the choice to grow beyond job shop size is reactive. A customer representing a significant amount of business may dictate that its assembler offer more services, convert from consignment to turnkey or increase its technical expertise. The job shop must decide either to grow with the customer or experience a significant business contraction. Once investments are made, that additional capacity needs to be filled with other relationship-based customers that are equally demanding. Private equity may be sought to fund that investment, which will drive requirements for a specific return on investment within a defined timeframe. There is nothing inherently bad about this outcome and much to be gained from it. However, company owners are often surprised at the loss of control and change in vision that can come with this growth path. On the flip side, choosing not to grow often has a penalty when an owner opts for retirement. The business valuation is often below expectations because cash cows can become dogs when an owner retires with all their key sales relationships. Similarly, a shift in local market that relocates the bulk of job shop feeder business to another region can also trigger an unexpected grow-or-die scenario that ultimately results in a sale for far less than the company should be worth.
The best journeys happen when owners assess their risks and potential rewards before an event that forces a decision happens. Key areas to evaluate include:
Customer base: Is it diverse or one-customer-dominant? What could be done to increase diversity? Are any key customers in situations where their markets are consolidating in ways that could that drive a change in their outsourcing patterns? Which customers are growing? Do any appear to be rationalizing their supply chain in a way that would force you to change services offered?
Local market dynamics: What are similar-sized competitors offering in terms of capabilities? Are the sources of potential business in this market growing or shrinking? Are there design firms or incubators that should be linked via strategic alliance?
Financial strength: What sources of funding are available for future growth, and what strings are attached to those funds? What sources of community funding are available to offset expansion costs?
Staffing: Is the staffing skills base diverse enough to handle broad responsibilities in a period of growth with limited funding? Is there a labor pool capable of supporting growth in the region? Are there local incentives for employers that train entry-level workers?
Systems: Do internal systems force-multiply your team, or is everyone poring through spreadsheets?
Manufacturing equipment: Is the equipment scalable should volumes increase? Is it capable of handling more complex projects?
Distribution: Where does your company fit in the regional distribution food chain, and are you getting the best pricing available at your level?
Quality certifications: Does your company have the right certifications in place to align with your "growing" customers' needs?
Customer support: Transaction-based customers can be supported with a customer service/clerical level employee. Relationship-based customers often have programs with enough complexity to require a program manager. Can current customer service staff evolve into the program management role?
Sales: Typically, job shop sales are word-of-mouth-driven. Is a dedicated sales resource necessary? If the company business model shifts from transactional to relationship, is a brand identity campaign needed to ensure the company isn't overlooked for more complex business opportunities?
The goal, even when rapid growth isn't desired, is to develop a strategic vision that keeps options for growth and change in the business model open. Companies that evolve with the market have more choices in business direction than ones that focus on a rigid business model as the market evolves without them. Taking the time to analyze the business strengths and weaknesses, along with the market factors that could drive a need to reactively change, helps ensure an evolution that makes long-term sense for company owners. And, given the fundamental changes in tax and trade policy, the payback on evaluating growth strategy is likely to come quickly.
Susan Mucha is president of Powell-Mucha Consulting Inc., a consulting firm providing strategic planning, training and market positioning support to EMS companies and author of Find It. Book It. Grow It. A Robust Process for Account Acquisition in Electronics Manufacturing Services; smucha@powell-muchaconsulting.com.
Register now for PCB West, the largest trade show for the printed circuit and electronics industry in the Silicon Valley! Coming Sept. 11-13 to the Santa Clara Convention Center.