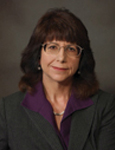 Service sector businesses have plenty of functional parallels to SMT.
As CIRCUITS ASSEMBLY Editor-in-Chief Mike Buetow pointed out in his April editorial, hundreds of thousands of manufacturing jobs are going unfilled. However, the notion that the smallest demographic of employees is in the 30 to 50 age range surprised me. My hypothesis for this is slightly different from Mike's.

Back in the late '90s/early 2000s, we were publicly touting the evolution of our economy into a service economy. I think folks entering the job market during that period simply focused on the concept of 21st century jobs. In the STEM events I've attended, many of the students I've talked with have no concept of factories (outside of thinking about putting a 3D printer in their garage). To them, a high-tech career involves a glass office in Silicon Valley.
That said, I had an interesting conversation with a production worker in early April. She was actually a former restaurant employee who decided she needed a midlife career switch to get out of a dead-end job. While I realize one conversation isn't statistically significant, it did mirror similar conversations I've had with production workers over the last 35-plus years, so I think it brings up some key points to consider. She was dissatisfied with her job for three reasons:
No upward mobility.
Physically demanding.
Unpredictable hours.
That is characteristic of many blue-collar service sector jobs. She had never considered a manufacturing job and knew nothing about manufacturing. She had decided she needed a job with advancement potential with predictable hours since she was a single mom. The big stumbling block was she didn't have the financial wherewithal to quit work and go back to school for a two- or four-year degree. A local community college had a two-week introduction to SMT course, so she took vacation and trained. She got a job offer from a local electronics manufacturing services (EMS) provider at the end of the program and quit her dead-end job.
Some of her likes about the manufacturing job were:
There was variety in the job duties thanks to cross-training.
Hours were predictable and she was on a 4/10 workweek, giving her a three-day weekend.
The job was less physically demanding, which let her come home and spend quality time with her daughter in the evening.
She felt she had advancement potential and access to training to increase her skills.
The benefits included affordable health insurance.
My takeaway is there are probably many single moms in the 30 to 50 age range with similar concerns and constraints. They aren't applying for work in electronics because they don't know these jobs exist. They may stumble onto them as they explore workforce retraining options, but are unlikely to respond to ads for assemblers. I'm not sure men are as unaware of manufacturing opportunities. And, I think in many service sector jobs men have better opportunities to advance or acquire additional training.
If finding qualified assemblers is challenging, there are some steps to changing the playing field:
If possible, team with a local community college or workforce development training entity to get a short course in place for those considering a career change.
Consider targeting advertising in places where workers in the hospitality industry may see it and/or starting an employee referral program in the production worker ranks.
Look for staffing firms that also recruit for the hospitality industry.
The bottom line is, for many good people, life happens and education and career plans get put on hold. The 30 to 50 age range is a time when the best and brightest folks may be actively looking to change their future. For this demographic, there is an opportunity if the right transition path is promoted to them. Many good candidates can't afford income interruption during training. Many blue-collar jobs require the same attention to detail found in the electronics industry. The point was made by the production worker that there are a lot of similarities between a busy restaurant kitchen and an SMT area when production was being expedited. Consequently, looking at service sector businesses where there are parallels in job functions might be a good way to specifically target those best able to make a transition.
However, most important, I think it is critical to understand there is a vacuum of knowledge about manufacturing today in most households. The factory "image" is that of a dark, noisy place subject to temperature extremes, rather than the climate-controlled, clean, automated production areas the rest of us are familiar with.
Concepts of on-the-job training, pay-for-skills, job enlargement/enrichment and 4/10 workweeks are also not well-known in many service sector career fields. This is definitely an educated sell. But if the conversations I've had with production workers who came out of the service sector are any measure, the benefit of selling to this demographic will be employees who love their jobs.
Susan Mucha is president of Powell-Mucha Consulting Inc. (powell-muchaconsulting.com), a consulting firm providing strategic planning, training and market positioning support to EMS companies, and author of Find It. Book It. Grow It. A Robust Process for Account Acquisition in Electronics Manufacturing Services; smucha@powell-muchaconsulting.com.