Buoyed by acquisitions and a resplendent new flagship manufacturing center, the French EMS is prepping for a sustainable future.
In October 2021, France President Emmanuel Macron unveiled "France 2030," the nation's strategy to reinvent several key domestic sectors, including automotive, aerospace and green industry.
On a smaller scale, European-headquartered businesses are adopting measures similar to those in the US, India, Vietnam and elsewhere to ensure a strong domestic manufacturing base. The ability to build products sustainably and at scale undergirds the trend.
Lacroix is a perfect example of one of those businesses. Based in France, with operations worldwide, the conglomerate is perhaps best known for its electronics manufacturing services, although its history dates to 1945.
And while Europe has a history of supporting its nations economically, even industrial powerhouses like France have not been immune to the call of lower-cost regions.
A new chapter is beginning, however, and Lacroix is intent on writing its place in electronics manufacturing history.
Says Stephane Klajzyngier, president, Lacroix North America: "Our mission is trying to serve technology environmental and societal issues. A lot of what we do, whether it's our Lacroix products or EMS, you see a strong driving factor to make products that are useful for the planet, robust, secure."
At the core of this movement is Symbiose, Lacroix's newest facility, which opened last year in Beaupreau-en-Mauges, France (FIGURE 1). Eighteen months in the making, the 19,000 sq. m. (205,000 sq. ft.) building replaces the 12,000 sq. m. Saint Pierre Montlimart site. Yet despite the larger footprint, Lacroix has outfitted the factory with state-of-the-art robotics and automation that will allow it to increase its expected revenue by some 70% with the same number of workers (TABLE 1).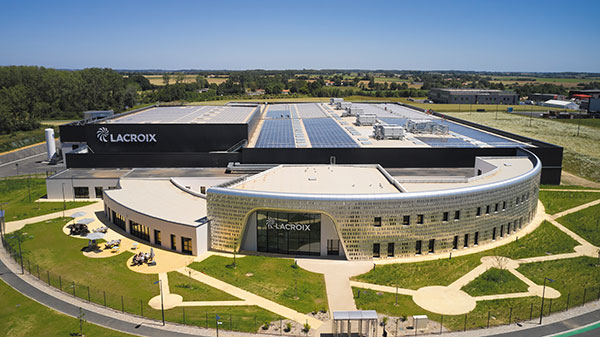 Figure 1. Exterior view of the Symbiose facility in France. (Photos courtesy of Lacroix.)
Table 1. Plant Comparison

The automation and green features of Symbiose are eye-opening, but to understand the future, it helps to look at the past.
'3 in 1'
Even for an industry with almost as many business models as companies, Lacroix stands apart. Its unusual ownership structure includes the Bedouin family (Vincent, CEO and chairman, and Nicolas, COO and EVP), which owns 62% of the firm. Approximately 34% of the shares are held by the public, with another 3% owned by the company. Employees own 1%. Maxway Technology, the Chinese EMS, is also a minority shareholder of Firstronic, which Lacroix acquired in 2021.
Its businesses are myriad. Electronics is the largest, with about $519 million in revenue expected in 2022, boosted by the aforementioned Firstronic acquisition (FIGURE 2). But there's also Smart City ($130 million), which started almost 100 years ago in road signs and now focuses on mobility solutions (equipment and solutions). The unit supplies simple, complete solutions for optimizing and digitalizing cities and regions. Its expertise is based on three pillars: road safety, traffic management, and smart lighting.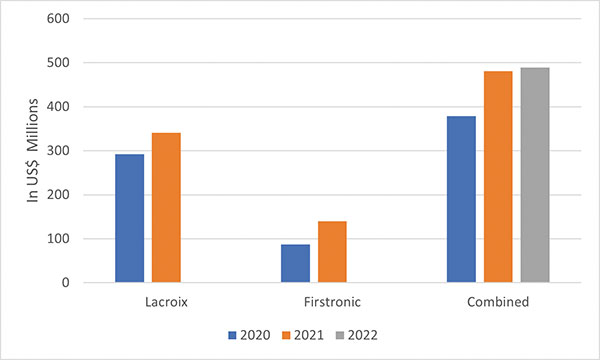 Figure 2. The Firstronic acquisition was immediately accretive to revenues and EBITDA.
And there's the Environment unit, at about $83 million the smallest of the three businesses, which focuses on network efficiency for utilities infrastructure (smart grids, dataloggers, etc.), such as heating, ventilation, and air conditioning (HVAC); and remote monitoring and managing of water and energy infrastructures.
Regarding the Smart City and Environment products, Lacroix Electronics builds everything except various older legacy part numbers. They share six connected and complementary manufacturing plants with a common design center, named Impulse.
Today, Lacroix has 5,300 employees and expects to finish fiscal 2022 with revenues of about €700 million ($742 million), with Europe, Middle East and Asia making up 80% of the overall revenue and North America the remainder.
Growth has topped double-digit the past 10 years. The deal to acquire a majority stake in Firstronic fueled the recent surge, of course, but organic sales were up more than 11% year-over-year through the first three quarters last year, suggesting strong underlying markets.
Lacroix also grew 13.7% organically in 2021, although the addition of Firstronic added $140 million in revenues and EBITDA above 9% to the picture.
EMS sites are located in Beaupreau-en-Mauges; Zriba, Tunisia; Kwidzyn, Poland; and Willich, Germany; with the Firstronic deal adding locations in Grand Rapids, MI, and Juarez, Mexico. The Impulse design center resides in Cesson-Sevigne, France; and the international purchasing office is located at Maxway Technology in Shenzhen.
Key markets for electronics include automotive (lighting, power train, interior, battery management systems actuators, which is primarily built in the US, Poland and Tunisia); smart homes and buildings (Tunisia, France, Poland); industrial, including test and measurement, process control, energy (all plants); civil avionics and defense, including in-cabin and instrumentation (France and Germany); and healthcare, primarily diagnosis and monitoring (Symbiose).
Lacroix has 45 SMT lines worldwide. Some common systems are maintained across all geographies, including inspection, although placement varies. Regional maintenance support is a major factor, as vendors' support infrastructure varies by geography.
The design center is a specific advantage, featuring close to 100 electronics design engineers, split evenly between hardware and software. Most are sited about an hour north of the French plant in Cesson-Sevigné, near Rennes. Functions include mechatronics, cloud connectivity, mobile apps, energy-related developments, IoT, AI (boosted by an acquisition which doubled the size of the design center), cybersecurity ("because we do our own products which are for vital infrastructure"), power management, and PCB layout. Having embedded systems design in-house helps Lacroix "stay close" to semiconductor OEMs.
NPI is performed at the plant level, and Lacroix's electronics assembly team gets involved at the product definition level for internal products.
DfX is largely done at the plant level, says Klajzyngier. Valor is used in EMEA, but the design rules need to be aligned with those in the North American plants, a process that should be completed in 2023.
The plants have their specialties. Defense builds are performed in France because of the custom design and proximity to the customer. High-volume automotive with simple assemblies typically go to Poland, although some programs are being introduced in France. Box build is performed in France, and about 80% of product is box build.
Common DNA
Management glowingly describes the Firstronic integration. "We had been in a relationship for five years," explained Klajzyngier. "If there is one philosophy, a good acquisition is when you have 70% of common DNA. Below 50% is oil and water. At 100%, you learn nothing; you just gain market share. Here, we have much in common but much to bring to one another. The sales [commercial] approach for Firstronic and North America has proved very successful. Lacroix, being larger, has some technologies and processes that can be shared, a bigger spend which is good for getting purchasing synergies and market segments that are not being addressed. Many customers on both sides of Atlantic are already customers on both sides or engaged to quote both US and European needs."
One of the plusses has been the retention of the Firstronic management team, including John Sammut, who remains chief executive of Firstronic (now Lacroix - Electronics North America), and Jochen Lipp, who is chief operating officer. Both retained financial stakes in the company post-acquisition.
In 2017, Sammut told us bench strength is a key to building a culture of success. Klajzyngier agrees. "In general, our strategy is to build as much depth as possible in the management team. Ultimately, our success is all about our people. Our key employees effectively are the company, so we're continually looking for ways to recruit, retain and incentivize the best employees we can find in every function of the company."
Even without the acquisition, Lacroix has been preparing for growth. Its suppliers and customers spent months working with the EMS firm on the development of Symbiose. Klajzyngier says the symbiotic partnerships inspired the name of the campus. (Given this, it should come as no surprise Lacroix's customers voted it the CIRCUITS ASSEMBLY Service Excellence Award winner for companies with revenues of $500 million or more.)
The Digital Plant
From the outset, Symbiose focused on industrial innovation: automation, digitization, Lean manufacturing and Kanban. And every process was looked at in terms of its sustainability. As such, the new site has reduced CO2 emissions – its emissions are 2.5 times less per square meter than the Saint Pierre plant. A rainwater recovery system captures water; and light power consumption has been reduced by 55%. The solar roof has 10,000 sq. m. of photovoltaic panels that produce one-third of its electricity needs. Outside are nature's gardeners: sheep for eco-grazing and bees for biodiversity.
Indeed, it seems Lacroix is not only positioning itself to build the technologies needed for the type of environment it anticipates its own employees and customers will eventually live in, but is trying to help conceive and design those very same environments.
A planned community looms nearby, including housing and adjacent commercial enterprises. While conceived pre-pandemic, according to Claude Bourget, director of the Beaupréau plant, "The Covid health crisis demonstrated the need within France to encourage domestic manufacturing. The Mauges Communauté near our facility values the concept of a living environment where workers have good quality of life and short commutes between home and the factory. We see our activities as interconnected. Forging close links between rural areas and high technology, as exemplified by the Symbiose project, promotes the relocation of French industry and expansion of employment opportunities for workers living in those communities. Within the factory we also have a goal of social innovation in workspace design, availability of natural light and access to green space, to provide our workers with good workplace quality of life."
This philosophy extends to the very product being built. "The sense that we need to 'save the planet' is very high in Europe," says Klajzyngier. "If a product is not exactly addressing that, we wouldn't necessarily [not build it]. But if it's bad for the environment, we would walk away."
Symbiose features five SMT lines, the number of which could be more than doubled as needed. All are set up in the classic straight-line flow, including the dedicated prototype line.
Towering over the lines resides the Exotec Skypod inventor storage system (FIGURE 3). Two stories high, the €2.5 million investment (some of which was paid by the state) was installed last February. Once data are transferred to the picking list, seven robots pick from the thousands of boxes. The robot-managed FIFO inventory has resulted in a 33% productivity improvement and eliminates 40% of wasted non-value-added activity time, Bourget said. At this time, the system feeds components for box-builds.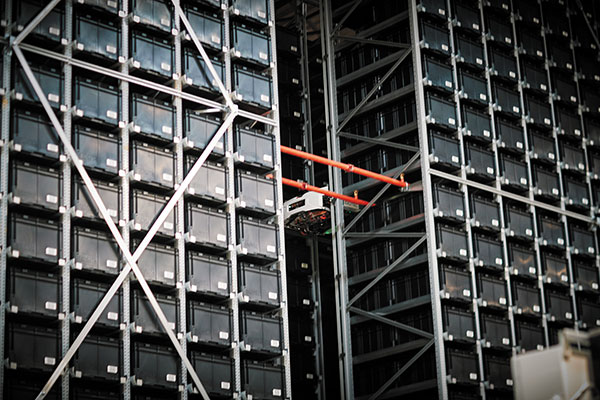 Figure 3. Automated guided vehicles (AGVs) automate the material picking function as part of the Symbiose Exotec stockroom system.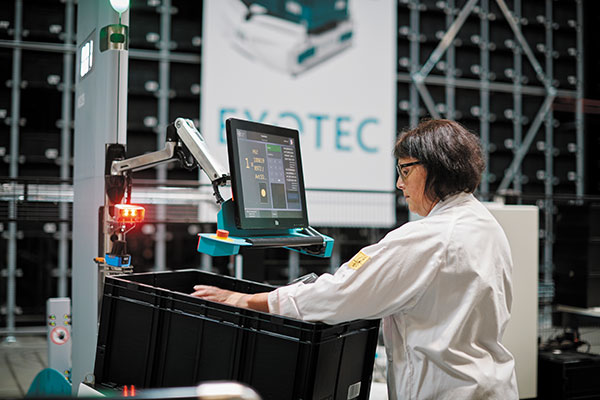 Figure 4. An operator finalizes a kit pulled by an AGV in the Exotec automated stockroom.
Located just feet from the SMT lines are the inventory stores. A pair of Totech dry cabinets house up to 35,000 SMT reels, each is bar-coded and managed as a unique product. Parts are transferred via AGVs to and from the warehouse and SMT lines (FIGURE 5). A VCcount inline system checks quantities, and software syncs component storage, prep and delivery to lines. ("Automation allowed us to reduce the warehouse size," Bourget says.) Moisture-sensitive parts are managed automatically. The €2 million capital investment is paying off with a 60% productivity gain.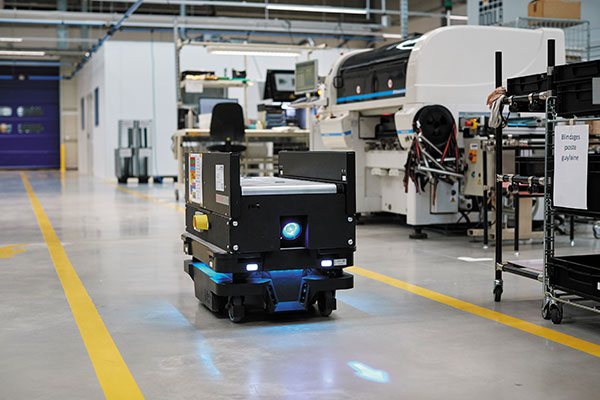 Figure 5. AGVs transport material to workstations in the Symbiose facility.
On the lines are DEK Horizon printers supporting Europlacer and ASM placement machines (FIGURE 6). The dedicated low-speed line for prototypes can place 15,000cph, as can a low-speed line for high-mix, low-volume (HMLV) products. Lacroix can perform up to 15 changeovers per day on the low-speed lines.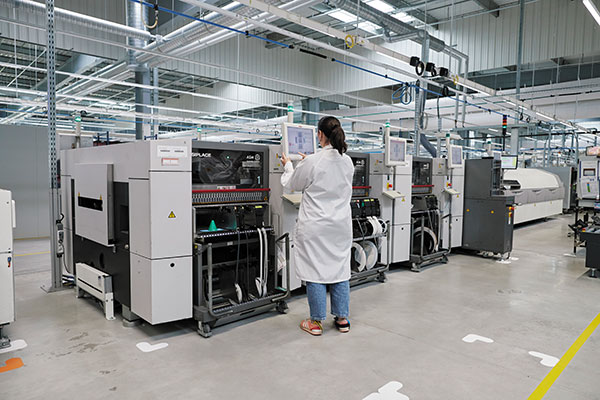 Figure 6. A production operator completes setup on one of the Symbiose SMT lines.
They are buttressed by a pair of 40,000cph SMT lines for medium-mix, medium-volume products, and one high-speed line (100,000+cph) for high-volume work. Demand for the latter is expected to grow, Bourget said.
Inspection plays a big role. 3-D SPI and Parmi Xceed 3-D AOI are in use, and QA resides at the end of each line to validate quality and perform touchup. An offline Nordson Dage x-ray sits nearby for BGA inspection.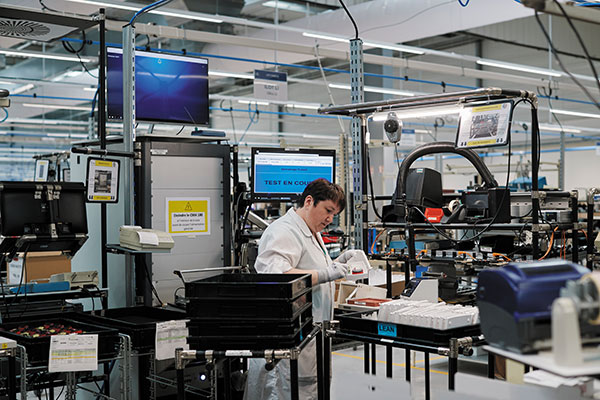 Figure 7. Flexible work cells provide an easily adjustable, ergonomic work environment for higher-level assembly in the Symbiose facility.
Other standalone machines include a Panasonic NPM manual inserter for through-hole component placement (mostly radial and axial parts, but also coils, connectors and exotic through-hole components). This machine, Bourget says, permits Lacroix to build boards locally that otherwise would go to Tunsia.
Ersa Versaflow is used for selective soldering and a Nordson Asymtek conformal coater is also on the floor.
A robotic tester opens fixtures and places boards for in-circuit test (FIGURE 8). Finally, an MSTech Laser marker etches codes on PCB panels for tracking.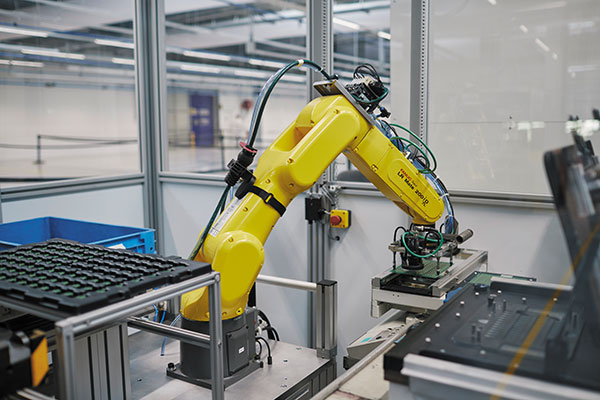 Figure 8. Repetitive tasks such as test load/unload are automated at Symbiose and other facilities.
Shop floor machines are cloud-connected. Some data are stored are in the cloud, some are local to the plants. "We are extremely serious about being secure about data and where they are stored," says Klajzyngier.
The site is currently running three shifts.
The omnipresent AGVs were the result of an intense and collaborative review. "We are part of the WeNetwork cluster," said Klajzyngier, in which a group of four competitors cooperated to test AGVs. "We had multiple EMS testing different brands. We made a collective choice. It was a way to duplicate testing." (The Panasonic NPM placement machine in use was also studied in WeNetwork collaborative tests.)
AR Gets Real
Another example of advanced technology is something Lacroix calls the "augmented operator."
Explains Klajzyngier: "It's a project right now. We have a rough AO in Germany that assists with a laser-pointing device for manual insertion. We propose the exact component the operator needs to place. The project in France is one level about that, where you enter all the manufacturing descriptions at that time and it will propose and follow the board if it's not exactly placed with augmented reality to tell the operator what needs to be done in terms of manual insertion. Another application is to use camera recognition for complex parts, to check all mechanical dimensions: Instead of doing it manually, we use a cobot with a camera."
The AR tools are said to have user-friendly human/machine interfaces that allow an operator to be up and running with a maximum of four hours of training.
Lacroix is also investing in simulation tools like Advanced Planning and Scheduling. It is deployed now in France, where APS is used to analyze forecasts and run scenarios.
"One module inside is IBP [an SAP solution for Advanced Planning and Scheduling]," Bourget said. An AI tool that analyzes forecasts and helps with planning, IBP answers 'what-if' scenarios. "Like, if my customer needs 20% more, can I do it? Normally this is done through ERP, which is cumbersome.
"Before, we had to simulate as if it were a real demand, [then] had to cancel everything. [IBP] works like a digital twin of the plant to do simulations."
All customers are managed digitally. It starts with an advanced ERP (SAP HANA) and includes the aforementioned IBP. That launches through electronic data interchange (EDI) to send orders to suppliers. Optical character recognition reads and pays invoices, and also reads incoming goods.
In yet another instance of competitor collaboration, Lacroix uses the "Agatha" component price comparison tool, which is connected to its network of distributors. Agatha traces component pricing and availability and places the order if the best conditions are met. Two or three French EMS helped build this tool by Precogs, including Lacroix.
Says Bourget: "There's a driving force to have a fully digitized end-to-end solution."
Asked if Lacroix has performed any pre- and post-Agatha comparisons to determine the time savings for developing bill of material costs, Bourget demurs: "The savings are significant. But we cannot disclose the numbers."
Lacroix has studied vendor-managed inventory but opted to do it themselves. "We have made comparisons and it was usually US plants that would have a vendor working in the warehouse to do advanced preparation," explains Bourget. "There is a gap between how they work in the US and same size level of consumption…. We are not in the habit [of doing that in Europe]."
We have seen more highly automated plants, although not necessarily with this type of high-mix product flow. And we have seen plants that are highly green-centric. But Lacroix Symbiose is the first to mesh the two at such a high level.
Asked about other examples of sustainability, such as reducing waste streams, that are ongoing or planned at Symbiose, Bourget answered, "We are working closely with our customer's project teams to improve packaging by reducing material waste, favoring recyclable materials, and proposing the use of reusable packaging with the organization of a packaging recovery loop between our clients and the factory."
Klajzyngier sums up the transformation this way: "It is radically different today from 10 years ago. It was siloed. Now we are all working together to address common goals. What's driving us is trying to, when we respond with RFQs, are we addressing products that are good for the planet? Because at the end, that's the identity of the Group."
Congratulations to Lacroix, the CIRCUITS ASSEMBLY EMS Company of the Year for 2022. •
Ed.: All photos are courtesy of Lacroix.
Mike Buetow is president of PCEA; mike@pcea.net.