The annual trade show was heavier on turnout than innovation.
In the life of product development, there are throughput years and there are feature years, and there are hardware years and software years. At IPC Apex Expo, this was a software year. It will also be remembered as the year Industry 4.0 took hold. IPC launched its Hermes Initiative, which is taking the place of the old SMEMA specs for getting disparate SMT equipment to "talk" and work in tandem.
Overall, the mood was upbeat, albeit not fervent. There wasn't much talk of China or trade wars. Only a few major OEMs said they think the hot market of 2018 will continue without abatement. Most see some sort of slowdown coming – or already here.
Show attendance, sans exhibitor personnel, was 5,292 according to IPC, up 15.7% over 2018. There were 440 exhibitors over 150,400 sq. ft. of show floor space. The exhibitor count was down 8% from last year, although the floor space was up less than 1%.
Navigating the show was intuitive. The layout was arranged with fabrication on one (notably smaller) side and assembly on the other.
Day 1 was busy. Day 2 started slow, then improved as the afternoon crept in. Day 3 was better than expected, but that's a low bar. The fabrication side was generally quiet all three days.
There was not much new equipment on the assembly side and even less on the fabrication side. Much of the latter was gear that was new to the US but introduced abroad a few years ago. I remember in the early days of this show, I was booked start to close trying to see everyone just on the fab side. Today, the entire fab side can be covered in a couple hours.
Notable advancements included machines with self-monitors that track moving parts in the machine, including tolerance and maintenance. A joint venture between Kyzen and STI called MagnaLytix (and the machine they built) was the most interesting truly new development.
Hermes, or IPC-HERMES-9852 in the IPC standards taxonomy, succeeds IPC-SMEMA-9851, the longstanding standard for SMT machine-to-machine (M2M) communication. Several exhibitors set up a full SMT line to show off the new IPC Connected Factory Exchange (CFX) platform. With the format now in place, apps need to be built to extend the functionality. The question now is will CFX generate more competition? Will industry suppliers attempt their own process connectivity systems?
On Day 3, IPC announced its new IPC Education Foundation, a standalone organization IPC is seeding. Its role will be to work with universities and community colleges to establish student chapters and train future engineers. As part of the STEM outreach, several dozen students were brought in and paired with mentors. They traveled the show floor in small groups, with the mentor giving explanations and answering questions. It was a well-coordinated event, and a nice capstone to the conference.
During the show, IPC inducted Leo Lambert into the Raymond E. Prichard Hall of Fame, the highest IPC honor. Lambert, vice president and technical director at EPTAC, has been a volunteer to IPC since 1976, chairing or co-chairing numerous committees and task groups. As a participant in the Technical Activities Executive Committee (TAEC) and active contributor to IPC J-STD-001 and its related Handbook, IPC-A-610 and IPC-AJ-820 Handbooks, IPC-A-600, IPC-6012 and IPC/WHMA-A-620, Lambert has supported industry efforts to develop best practices and advocate excellence in electronics manufacturing.
Assembly Innovations
Many exhibitors showed products that debuted in 2017 or 2018. Several mentioned new lines would be available later this year, Akrometrix and NordsonAsymtek among them.
AIM showed a pair of new no-clean cored wires. The RX-18 and CX-18 are both designed for use with any surface finish.
ASM still sees growth in automotive. In their booth, they displayed component feeders with electrical test capability. The feeder electrically validates parts such as resistors, capacitors, diodes and inductors, using contacts to measure polarity. Also, they have a new high-speed head for the TX placement machine. CP2-P2/Speedstar can place 96,000cph using the ASM benchmark. It might be added to the SX series in the future. A new smart stencil for screen printers has an RFID reader and tag. A handheld unit puts on an RFID tag and programs it. It can register how many prints the stencil has.
Asys always has equipment that's slightly ahead of its time. This year, they are mix and matching the AVI robot to their dry tower (part of the Totech acquisition). A new "Remote Cockpit" has no user interface, monitor or light tower. Instead, it uses a remote interface that works on the Asys Pulse network. This is the first time Asys can do this for process tools. Pulse now also has a messaging function, which can send messages and respond machine-to-human (M2H) and H2H. The Divisio 5000 router self-monitors moving parts in the machine, including tolerance and maintenance. The Divisio 2000 eliminates router bit confusion by inspecting all cuts 100% and comparing them to pre-route images.
Dage has a new entry-level x-ray machine built with no lead to satisfy EU requirements.
Hanwha is coming off its best year since 1989. The HM520 modular pick-and-place chipshooter comes in a small footprint (890mm long) and has an 80,000cph rotary head and 60,000cph piano head, or 72,000cph rotary head for LEDs. It handles 03015 to ~14mm package sizes, BGAs and CSPs. The mounting accuracy is 1[U]m.
Henkel extended its GC solder paste line with a new Type 5 jettable version. GC50 offers lower slumping than most jettable pastes. It also showed GC18, a low-voiding solder for 0201s through 10 x 10 QFNs.
ITW's Electrovert unit debuted DwellFlex 4.0, a wave solder nozzle that changes the contact length in wave from 100% (5.5") to about 60% (3.75") on-the-fly by means of a servo actuator motor. The new nozzle helps the transition in soldering from high-mass to low-mass boards.
Juki continues to get mileage out of the old Sony placement machines. The modified RX-7R series handles larger board sizes and provides single- or dual-lane capacity in the same machine footprint. An improved head slows down the x-axis for placing parts on flex circuits. It also provides offline parts generation. The RS1XL has large board capability (20 x 22"). The new JM-100 odd-form parts placement has clinching capability and 3-D vision. Also, Bob Black is leaving the company at end of March.
At Koh Young, recently promoted director of sales Juan Arango said the goal is to harvest data from the SPI and AOI to allow customers to fine-tune their processes. Koh Young is making a big effort in artificial intelligence to master machine learning.
Kyzen and EMS company STI have formed a JV called MagnaLytix. Now that IPC J-STD-001G no longer recognizes solvent extract resistivity testing as the referee for board cleanliness, the startup believes it has a possible answer. It debuted with the OE-200, which performs real-time SIR testing on up to eight electronics test cards at a time and sends the data to a user's PC or smartphone. Separately, Kyzen rolled out Aquanox 4727 aqueous cleaner, which has a stable pH and extended bath life.
Mentor promoted a PLM/factory system they said will connect design to assembly and test. The Camstar Electronics Suite manufacturing execution system enables PCB and box-build assemblers to meet traceability requirements, improve efficiency levels and control manufacturing operations through direct IoT connectivity with machines and production lines.
Metcal's CV-500 Connection Validation soldering system for touchup and rework evaluates solder joint quality by calculating intermetallic compound formation and provides closed-loop feedback.
Mirtec's TRMS (Total Remote Management System), a dashboard style UI for process and parameter control, allows remote viewing of all SMT lines.
Mydata is dispelling the notion that jet dispensers can't handle production volumes. The nozzle on the MY700JX can spot-treat in nanometers of concentration, and one consulting engineer told CIRCUITS ASSEMBLY they used it to run a 19,000-pad test board in two minutes. The MY300HX placement machine is reminiscent of a chipshooter, with its dual Hydra heads and smaller machine footprint. It handles packages 01005 to 18.5mm sq., up to 5.6mm tall. Its placement speed is 45,000cph per IPC-9850. Feeder-level material electrical verification comes on all machines.
NeoDen, a Chinese SMT process and placement machine OEM, showed multiple small-sized (and cheap!) machines.
NordsonSonoscan showed the Gen7 version of its C-SAM acoustic imaging machine, designed for analytical work on small numbers of samples. Now under the Nordson umbrella, Sonoscan is restarting its user lab.
Pace showed the Arm Evac 150 fume extractor. It comes with one or two arms and a remote control fan.
Three or four vendors were selling plasma machines for cleaning SMT, including NordsonMarch and PlasmaTreat. These systems remove organic contaminants, making them feasible for pretreatment before conformal coating, or for oxide removal prior to wirebonding. Seho's StartSelective is a plug-and-produce selective soldering system for automated soldering. The non-wetted mini-wave solder nozzles have a 7° soldering angle, are maintenance-free and require no chemicals for activation.
Topline has a new product catalog for jumpers and spacers, including schematics and design help.
U-Bond showed a new low-temperature solder paste.
Universal Instruments is working with Rockwell Automation to offer a Predictive Analysis module on its IQ360 platform. The software collects, extracts and stores machine and process data in a private cloud, performs analytics and helps drive insight for real-time process control. Moreover, it "looks" factory-wide, not just on Universal machines, while it measures DPMO for placement, print and reflow. Reportedly, it can take defects wherever they are discovered and report back to where the defect was sourced. Its predictive ability permits it to, for example, look at how nozzles have performed over time to see when they might move or fail. Also, it can tell if a process will self-correct. The model can score the performance of a nozzle over time and sends an alarm to an app when it is close to an action needed.
Vayo added 2-D and 3-D to its line of DfA and DfM analysis tools.
Zestron has gone mobile with its PCB and stencil bath concentration measurement system. Mobile Eye adds handheld-sized portability to real-time monitoring of electronics cleaning processes.
Not So 'Fab'
The fabrication side of the show was less fulfilling. Many of the materials shown debuted prior to Productronica in 2017. Same story for the equipment. There were more machines than last year, but few were never seen before, including one drill billed as new was at least three years old. Typical was Microcraft's E8M6151AL electrical tester, which was making its US debut, yet was released in Japan in 2017. Likewise, Print Process's Rivolino-V UV-LED direct imager was also previously covered in previous show recaps.
Orbotech's Diamond 10 direct imager for solder mask operates on three wavelengths. The first US installation in the US occurred in late January. They will launch the Precise 600 Automated Optical Shaping (AOS) system, which shapes excess copper by removing or ablating it and can deposit and 3-D shape missing opens, in the US market this year.
The once-fertile base of laminate exhibitors has been reduced to a few specialty providers. Rogers' RO3003G2 laminates for high-frequency such as radar sensors have improved insertion loss and reduced dielectric constant variation. Ventec's tec-speed 20.0 ceramic-filled hydrocarbon thermoset material series now comes in four new low passive intermodulation (PIM) antenna-grade versions: L300, L330, L340 and H348. The Dk range is of 3.0 to 3.48, and the dissipation factor is 0.0025 to 0.0037 at 10GHz.
The earlier-than-usual timing didn't seem to diminish attendance. In 2020, IPC Apex Expo will return to the San Diego Convention Center, this time the first week in February. By then, we will know if 2019 was the continuation of good times or the start of a new cycle.
Mike Buetow is editor in chief of PCD&F/CIRCUITS ASSEMBLY; mbuetow@upmediagroup.com. Additional reporting by Chelsey Drysdale.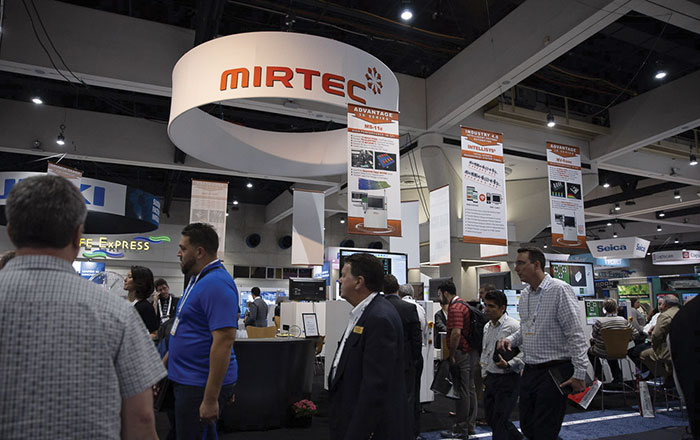 Figure 1. A steady stream of visitors was seen at the inspection OEMs, including MIRTEC.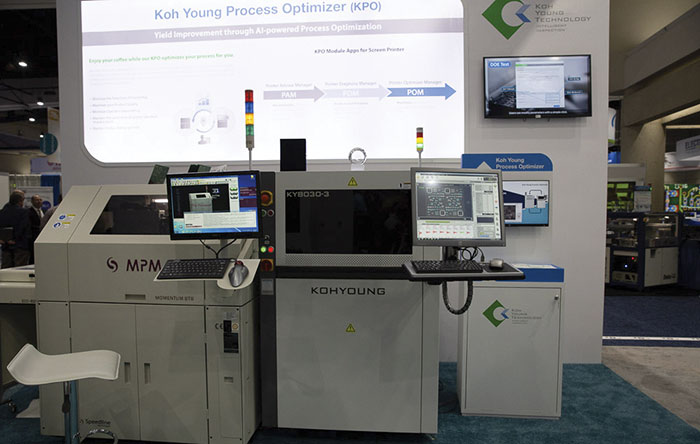 Figure 2. Process optimization of disparate lines using a standard software platform was a common theme.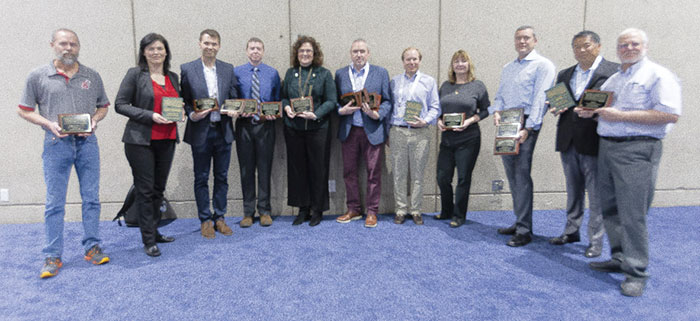 Figure 3. SEA EMS company winners.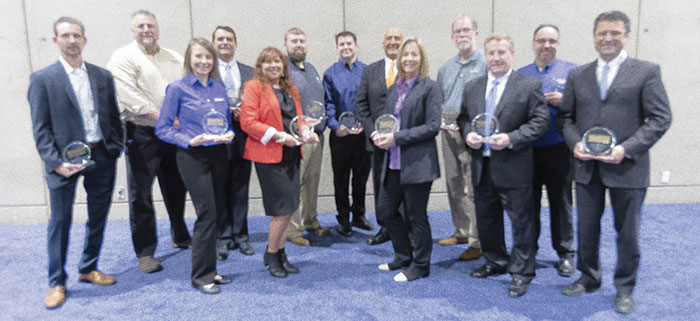 Figure 4. SEA assembly supplier winners.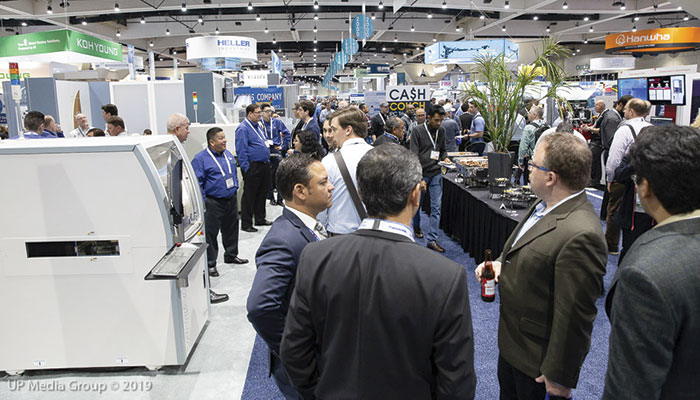 Figure 5. It was the largest Apex Expo in show history by area, topping 150,000 sq. ft.