The annual SMTAI event highlights diversity, not exclusiveness.
Eight years ago at SMTA International, the Women's Leadership Program was introduced. What started first as a reception and networking event has taken on added significance as it blossomed into a full-fledged technical session.

In hopes of increasing participation of women at industry technical conferences, we came up with the idea of a session where we invite women leaders in SMTAI to present their work. We hoped that having a focused session with women presenters would encourage and motivate others to participate, while demonstrating that SMTAI wants to be an inclusive place. Although several women attended the talks, which were followed by a panel discussion and networking event, ironically there were very few males present. In reviewing the event, it was recognized our audience might have made the assumption that attendance was for women only. Nothing could be further from reality.

For 2017, we want to spread the word that men should attend and be our diversity partners. The SMTAI Technical Committee was very supportive and connected me with Mike Buetow, who himself was very supportive and wanted to help us increase the participation of women in electronics engineering. This was all very encouraging. Also, these experiences emphasize what some of my mentors have taught me: Be direct and don't hesitate to ask clearly for what you need.

We have three speakers and four panelists for this year's WLP. In addition, I took input from Tanya Martin of SMTA, who is helping put this program together, and last year's speakers (Milena Vujosevic of Intel and Marie Cole of IBM). I asked everyone the same questions and collected the responses.

2017 speakers include Hengameh James, Intel; Edward Calusinski, IBM; and Allison Grealis, WIM. Panelists include the speakers plus Jill Murfin, Nike. Below, they discuss their backgrounds and influences.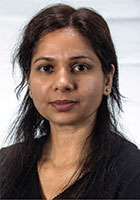 Priyanka Dobriyal
Area of research/work: Data center execution engineer at Intel, member of Technical Committee, SMTAI; initiated Women Leadership Program at SMTAI.
Bio. I finished my master's in chemistry from the Indian Institute of Technology in Roorkee, India, and doctorate from the University of Massachusetts, Amherst. I joined Intel in 2009 as an RCG. I currently work as a technical program manager with Intel's Datacenter engineering group. Prior to that, I worked as a materials analysis engineer for four years and a semiconductor process sngineer for 3.5 years at Intel. I like to effectively document my work and hence I have 15 (industrial and academic publications) in reputable journals. I also filed a US patent from my research and development work at Intel as a materials analysis engineer. Apart from work, I am actively involved with SWE Outreach in Columbia River Section. Our maker programs involving Arduino boards and Grove kits recently was recognized at the WE local conference 2017. This year I am focusing on creating sustainable outreach programs at local schools.
Area of your research/work: I currently work as a technical program manager with Intel's Datacenter engineering group, where we focus to ensure flawless execution of datacenter's L9 and L12 integration.
What inspired you to be an engineer? My inspiration comes from my family who provided me all the resources so that I can pursue an education in STEM fields.
Do you have mentors who provided guidance? I was fortunate to meet so many wonderful Professors and managers at Intel who provided me guidance whenever I needed. It kept me focused and motivated towards my goals. My mentors also provided me opportunities which helped me get visibility.
What measures do you take to promote other women in tech? I like to promote STEM programs in local schools and believe in making a strong technical pipeline for women starting from elementary school itself. I actively volunteer in outreach events representing SWE where I prefer to set up hands-on activity booth so that women/students who are attending can learn a new skill.
What advice would you like to give to young/junior engineers for developing their careers? This is what I learned from my mentors at Intel: Be direct and ask clearly what you want. Aim toward creating a sustainable career so that you can consistently perform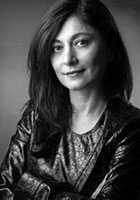 Hengameh James
Bio: Hengameh James is a data center technical marketing manager leading the Business Intelligence Team at Intel. She has been with Intel over 20 years, primarily in silicon process technology development and silicon packaging. Hengameh has managed several highly visible programs, with direct and indirect reports across multiple organizations. She has enabled Intel process manufacturing by developing lithography metrology equipment from 180nm down to 10nm technology. Hengameh led the transfer of the lithography process from the development site to all Intel manufacturing factories across the world. She was responsible for the "Copy Exactly" process and success of each site through seven silicon generations. Hengameh has received several divisional and excellence awards for her contributions.

A few years ago, Hengameh shifted focus from silicon process development to a customer-facing role. She believes "success is being away from comfort and discovering new abilities while empowering others." After stepping out of her comfort zone and interacting with customers, she realized machine learning is the most efficient technique to manage all Intel products and make DCG a successful organization by enabling more customers to adapt Intel designs.

When Hengameh is not occupied with machine learning or analytics, she loves to travel around the world and immerse herself in unfamiliar cultures.
Education: Hengameh graduated from the University of New Mexico with a master's in chemical engineering and obtained an MBA from Oregon Health and Science University focusing on technology and science.

Area of research/work: Machine learning and analytics.
What inspired you to be an engineer? My older brother, who was a civil engineer.
Do you have mentors who provided guidance? I have had several mentors who guided me through my career.
What measures do you take to promote other women in tech? I read an article, "Five Ways to Improve Gender Equity in the Tech Sector," a few years ago. It greatly influenced my way to promote and mentor other women at work.
Review gender diversity data in your organization and encourage leaders to publish/discuss them.
Find ways for female engineers to pitch their projects without being negatively judged because of gender bias.
Apply for jobs even if the descriptions do not exactly match their expertise.
Be confident and communicate the end-of-the year focal expectations with their manager, similar to male engineers.
Make sure to have several mentors who can provide direction for all one's career aspects.
What advice would you like to give to young/junior engineers for developing their careers?
Become the best at your field.
Sit at the grownup tables and present your work confidently.
Always have option B.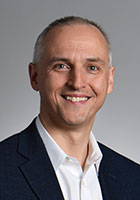 Edward Calusinski
Bio: Ed is an IBM Fellow, IBM's highest technical distinction, and is currently vice president of technology for the insurance industry in IBM's Global Markets organization. Ed is currently focused on cloud computing technologies and strategies, Internet of Things and the enablement and development for large-scale implementations in the insurance industry. He has held the position of Distinguished Engineer, IBM's second highest technical distinction, serving the financial services industries. As a Distinguished Engineer, Ed is an integral member of the Financial Services Sector executive team, demonstrating leadership to the sector units and across the company by consulting with senior management on industry trends, technical and business strategies and their implementation. Ed has held the position of executive IT architect and chief technology officer for the Financial Services Sector Americas. In this position he was responsible for setting technical strategy for the sector, providing thought leadership on key initiatives and acting as technical counsel to the vice president of the sector. He specialized in advising finance clients on the topic of enterprise architecture and service-oriented architecture, and how to institutionalize these approaches in their organization. He has held the position of IT architect for the Financial Services Sector Americas, specializing in business process integration (BPI). He has extensive expertise in IT architectures and Internet technologies, including distributed object solutions based on Java and CORBA standards, and experience assisting clients in assessing technologies and standards and evaluating their applicability to a given enterprise environment. In addition, he has hands-on technology expertise designing and developing distributed Java and C++ applications, web-based user interfaces, and advanced middleware solutions for clients. He has worked extensively in the insurance, finance, transportation and auto industries. He is a member of IBM's Academy of Technology, a Senior Certified IT Architect in IBM and an Open Group Distinguished Certified IT Architect. He has published numerous articles on enterprise architecture, business process management systems and service-oriented architecture. He has three patent disclosures filed with the USPTO.
Education: Ed holds a bachelor's in metallurgy from Lewis University and a master's in computer science from The Illinois Institute of Technology.
Area of research/work: Cloud computing and IoT.
What inspired you to be an engineer? I fell in love with computing technology and the possibility of having a machine do things that we never thought was possible.
Do you have mentors who provided guidance? My entire career has been shaped by the influence of mentors. From my college professors, to graduate school advisors, my colleagues at IBM and my most trusted friends have helped mentor me during my professional journey. I owe a great deal of my success to those who provided the advice and counsel throughout my life. Several of my most cherished mentoring relationships have evolved from what once started as unidirectional exchange (me learning from them) to bidirectional collaborations (deep exchanges of ideas). These relationships also often over time cross over into rich personal relationships that will last a lifetime.
What measures do you take to promote women in tech? Given my personal benefit of mentoring, I like to start there. Be it in an informal setting or as a formal structured relationship. Helping to build confidence, or knock down walls, or just being there to offer some advice. Being a good listener is essential to a mentoring relationship, to hear and understand what barriers or concerns they may have and then ideating through a set of viable options to help address their challenge. I also think it is critical to help promote role models, either well-known historical figures (Madame Curie, Grace Hopper, Sally Ride), someone who breaks the stereotype (Hedy Lamarr), or those who are just like them. Real tangible examples of what they can achieve and who they can find inspiration in. It is so important young women know they have no limits, and they have the God-given right and ability to be the greatest engineers and scientists the world has ever seen.
What advice would you like to give to younger/junior engineers for developing their careers? Take your passion and run with it. Do what you love and don't let anyone get in your way. Don't feel you have to do something because that is what society says you should or should not do. Also, keep your skills sharp; don't let atrophy set in. So many people in technology fields fall victim to not keeping technical skills current. Your professional career is like running a marathon, a constant pace of hard work focusing on good foundational skills and keeping a constant eye on perfecting your craft by investing in yourself. Finally, find a mentor or many mentors. (I never limit my mentors to just one.) Someone you can trust and build a relationship with. Don't get discouraged if it does not work out. Keep at it and eventually you will find those that start clicking, and then magic will happen.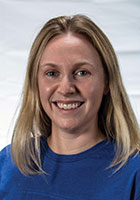 Jill Murfin
Bio: Jill hails from Hillsboro, OR, where she spent 12 years at Intel, most recently as an assembly module engineering manager. In this role, she managed a team of engineers responsible for both equipment and process development for Intel's circuit board and system manufacturing. Prior to that, she had roles in factory operations management, product development engineering, equipment development engineering, and technical program management. In addition to her work at Intel, Jill volunteers her time to advocate for STEM education and provides mentorship for recent graduates and new moms. For the past eight years she has organized a STEM day at Grant Watts Elementary in Scappoose for third graders and is the current co-VP of Outreach for the Society of Women Engineers. In February 2017, Jill joined the Manufacturing Innovation team at Nike working to revolutionize footwear manufacturing.
Education: Bachelor's degree in mechanical engineering from Portland State University.
Area of research/work: Developing new technologies for high-volume manufacturing.
What inspired you to be an engineer? My parents definitely get all the credit for inspiring me to become an engineer! My dad thinks like an engineer and has always been the first person I go to when I want to talk through how to approach a complex problem. Helping me get an A in calculus was a feat in and of itself! My mom was the one who encouraged me to talk to my high school teachers about what career they thought I'd be good at and pushed me to pick a degree that would challenge me.
Do you have mentors who provided guidance? I've been blessed with many fantastic mentors and colleagues who have been instrumental in shaping my career. I wouldn't be where I am today without their amazing support! The mentor whom I credit most with shaping my engineering career is Doin Davenport. I really admire his management style and positive encouragement to pursue big opportunities.

What measures do you take to promote other women in tech? I think it's really important to give back and make it a priority to encourage the next generation of women engineers. My highlight right now is getting a chance to lead a variety of STEM activities as SWE's co-VP of Outreach.

What advice would you like to give to young/junior engineers for developing their careers? Be confident and humble. Acknowledge all of the effort you've put into becoming an engineer and be proud of your accomplishments! At the same time, take time to listen and don't overlook the value of learning from those around you.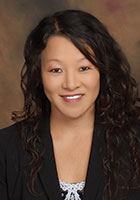 Tanya Martin
Bio: Tanya is executive director for the Surface Mount Technology Association (SMTA). She has been in the electronics industry for over 23 years. She started her career as a purchasing agent for Digi-Key. Tanya gained additional experience as a manufacturer's rep and as a sales manager for a contract manufacturer in the Minneapolis area.
Do you have mentors who provided guidance? I have had a couple great mentors throughout my career. Finding a mentor or an experienced professional in your field who is willing to shepherd, counsel and be a sounding board is priceless. They have influenced by business and leadership skills and continue to shape the way I view and respond to situations.
What measures do you take to promote other women? Having spent my entire career in a predominately male industry, I have always felt the importance to support other women and celebrate their successes. I encourage involvement, spotlight their talents, and make efforts to connect them to professional colleagues, educational programs, or business opportunities.
What advice would you like to give to young/junior professionals for developing their careers? Believe in yourself, don't take things too personally and never stop learning. Be willing to put in the time to climb the ladder while working hard. It will pay off.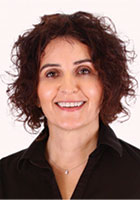 Dr. Milena Vujosevic
Bio: Milena is a principal engineer and senior manager at Intel Corporate Quality Network. She drives strategic developments addressing quality and reliability needs of future generations of Intel technologies. She has more than 20 years of experience in the semiconductor industry, working in the areas of MEMS, electronic packaging and systems. Prior to joining Intel in 2005, she worked for Motorola. She has published ~60 papers and three book chapters, delivered multiple invited talks and courses. She is a recipient of the 2011 American Society of Mechanical Engineers Women Engineer of the Year Award for significant achievement in the area of electronic and photonic packaging.
Education: Milena was educated in Europe and in the US. She has a Ph.D. in mechanical engineering.
Area of research/work: I lead a team of senior technologists developing multi-physics predictive modeling methods used for design and risk assessments. A big focus of my current work is knowledge based qualification (KBQ), where knowledge of use conditions, system designs and especially failure physics are used to develop component qualification requirements. Although KBQ has been around for a while, it has largely been based on empirical approaches that are often inadequate. The combination of measured use conditions and computational/empirical models we develop is challenging some of the decades-old practices used in the industry. Revisiting the existing qualification approaches is necessary if we are to design right for the field and meet the challenges of new markets and new technologies.
What inspired you to be an engineer? I was a valedictorian in high school and liked many of the academic subjects. But I particularly liked math and the process of problem-solving. So, when the time came to make a decision what field of study to choose, I decided to study engineering where I could couple math with something that has practical applications.
Do you have mentors who provided guidance? In the course of my career, I was fortunate to have several mentors who provided the right guidance and help. Some of them also became my sponsors; i.e., they opened new doors for me and/or advocated for me. I am particularly grateful to two senior managers from Intel: Nasser Grayeli, GM and VP (retired) and Mostafa Aghazadeh, VP. They have at different stages of my career at Intel provided guidance, coaching and support that have been absolutely critical for my growth.
What measures do you take to promote other women in tech? Helping and advocating for other women is extremely important to me. I am constantly aware of the fact that if it weren't for many women (and men!) who fought for women's equality, I would not be where I am today. I consider it my duty to pay it forward! Despite significant progress in society in general, a well-documented fact is our profession, unfortunately, has not been very inclusive of women. This has created a gap in representation of women that is especially visible in more senior roles. Having senior role models is important because it is difficult to become what you do not see. In addition, as a woman in a male-dominated field, you are often isolated and not a part of informal networks – and those are the places where connections and camaraderie are established. I have experienced these challenges myself and see many women, both senior and junior, experiencing them as well. As I was growing through my career, there were no senior women around me (until very recently), and I certainly felt that gap. This is why I actively mentor women both inside and outside of Intel. I listen to their concerns, share my experiences and provide guidance when I can. I also actively advocate for talented women I work with, and take steps to open various opportunities for them, so they can gain new experiences, expend their networks and prove themselves.
What advice would you like to give to young/junior engineers for developing their careers? We spend a lot of years studying and many hours working in our jobs. This is why your job must be more than just a paycheck. Having a passion for what you do and a sense of purpose is necessary. But it is not sufficient! It is very important to develop some other skills that are not often taught in schools: being able to align your technical work with the business objectives, to communicate concisely and clearly to various audiences, to sell your ideas, to influence others, and to push though obstacles when needed. It is also extremely important to work in an environment conducive to your growth, where you feel included, valued and respected. When that is not the case, one needs to let go and move on.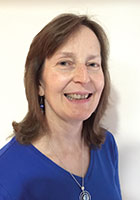 Marie Cole
Bio: Marie Cole is a distinguished engineer in IBM Systems Supply Chain Engineering. She joined IBM in 1984 after completing a bachelor's in chemical engineering from Rensselaer Polytechnic Institute and then earned a master's in materials science from Columbia University. She holds several US patents, is a member of the IBM Academy of Technology and has received several IBM technical awards, including a Corporate Award for Lead-free Soldering Transformation and a Best of IBM Award. She has published more than 90 conference papers, with several receiving Best Paper recognition by the Surface Mount Technology Association. Marie has also received several industry technical awards, including the 2014 SMTA Founder's Award and the 2014 ASM Engineering Materials Achievement Award recognizing the IBM Lead-free Server Team. She currently represents IBM on the International Electronics Manufacturing Initiative (iNEMI) board of directors and served previously on the SMTA board of directors, including as vice president of Technical Programs. She was the first woman to serve on the High Density Packaging User Group board of directors. Marie is an IEEE Senior Member and belongs to other industry organizations, such as the International Microelectronics Assembly and Packaging Society, and the Project Management Institute. She is active in the Society of Women Engineer's Mid-Hudson Section and is a lifetime member of SWE.
Area of research/work: Marie is currently responsible for supplier technical management strategies to evaluate the quality and reliability of new technologies before they are introduced into IBM server and storage systems. She also focuses on the introduction of new materials and processes for environmental regulatory compliance and/or new performance or reliability requirements. She is an internationally recognized expert in electronic packaging materials. Marie was an early innovator and developer of several area array packaging technologies, including ceramic ball grid array (CBGA) and ceramic column grid array (CCGA). She has led development teams responsible for microelectronic packaging, card assembly and subsystems, with a focus on environmentally friendly materials and processes. Her leadership in the replacement of leaded solders in microelectronic packaging and server card assembly is well recognized in the industry.
What inspired you to be an engineer? I come from a family of engineers. Although I resisted early in my school days, I should have known I would be an engineer. My father was a mechanical engineering professor at the University of Maryland for 32 years. He served in the Navy immediately after WWII, including several years optimizing ship hull designs at a Navy lab where he met my mom, who was a mathematician and early computer programmer. He earned his Ph.D. while still working at the lab and found his passion for teaching engineering. My grandfather was also an engineer, having studied chemical engineering at Carnegie Tech and worked many years for FMC, in addition to long service in the Army Corps of Engineers. My older brother showed an interest and aptitude for electrical engineering from a young age and has gone on to a career in the telecom industry. As a child, I always enjoyed building models, arts and crafts, and other construction or design-related toys. When I realized in high school that my favorite subjects were math and chemistry, I decided it was inevitable that I pursue chemical (and later materials) engineering.
Do you have mentors who provided guidance? I have benefited by having both mentors and sponsors. My mentors guided me in developing technical skills; coached me to develop my technical eminence within IBM and the industry through technical writing, teaching and leading cross functional projects; taught me technical leadership by example and instilled in me the importance of giving back to my colleagues. Sponsors were essential at several stages of my career, providing me with the opportunity to take stretch assignments, lobbying for my advancement to higher level leadership positions and making important connections for me through their networks.
What measures do you take to promote other women in tech? I have a passion for giving back to my colleagues and have been active in a wide range of mentoring and coaching activities for technical women at IBM, in the electronics industry and for students at various levels. I have found there are different benefits from one-on-one mentoring, structured technical career development programs and the community of a strong women's network. I have also found it is essential to gain support for these mentoring and development programs from those in top leadership positions to achieve the greatest level of effectiveness. I have held leadership roles in IBM site organizations such as the Technical Vitality Councils, ensuring there are women technical leader role models and that women are well-represented in events and activities. I have a special focus on mentoring the pipeline of high-potential technical women IBMers. I mentor many of these women informally, but also serve as a formal technical career coach through structured programs such as the Technical Women's Pipeline program. I have also held leadership positions in various women's networking and career development organizations. In the industry, I am always honored and eager to participate in panel discussions and programs like the Women's Leadership Program sponsored by the Surface Mount Technology Association at SMTA International and the Women in Electronics Manufacturing Industry panel sponsored by Female Leaders in Tech, Europe (FLITE). For International Women's Day this year, I had the special privilege of moderating and representing the technology field in the Women Across Industries panel sponsored by the Women's International Leadership program at International House, NYC. I also encourage students and career women to participate in Society of Women Engineers (SWE) events at all levels. Earlier this year, I sponsored a couple of graduate students and early tenure women to attend our local SWE Region conference. Later this year, I will be giving a lightning talk on mentorship and sponsorship at WE17 in Austin.
What advice would you like to give to young/junior engineers for developing their careers? First, always learn and apply your expertise to new areas. Look for ways to develop your technical expertise in an area where you are truly passionate. But also look for related areas to apply that expertise. You can think of that approach as building T-shaped skills. Your deep technical knowledge in your particular area of expertise is the post of the T. Sharing those skills across functions, organizations or related technical areas is the cross bar of the T. Striving to develop your knowledge and skills in both of these directions can make you more valuable to your organization and develop your technical eminence.

Second, build your technical eminence and reputation within your organization. And as you gain experience and expertise, look to extend that eminence into the industry. Shortly after starting at IBM, I looked for opportunities to write papers and give presentations. I gained experience at smaller internal gatherings within IBM and then extended my reach to industry conferences and organizations. I've really enjoyed building my reputation in the industry – giving papers, seminars, workshops, helping organize industry events, serving on industry boards and traveling all over the world in the process.

Third, find an area of giveback where you can be passionate. Teaching and organizing events is one of my areas of giveback. I'm involved with organizing a number of internal IBM technical conferences and career development sessions. My work in the industry has also helped educate and support the career advancement of many of my industry colleagues. Mentoring others and being active in efforts that support and develop your colleagues is important. And I always find that I learn just as much from those I mentor and teach as they learn from me.

Priyanka Dobriyal is technical program manager with Intel's Datacenter Engineering Group (intel.com); priyanka.dobriyal@intel.com.