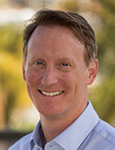 We've spoken at length in these pages about the virtual factory. But what about the virtual factory tour?
By this, I don't mean the flashy, MTV-style videos found on so many company websites today. Instead, a live plant tour, executed using cameras and PCs.
I have been studying manufacturers to determine whether, in the wake of the coronavirus surge, they are noticing changes in the way customers decide where to put production, and whether that's a permanent change or a temporary fix. According to my unscientific sample, the answers are "yes" and "we're not sure."
Count Teresa Huber, president and chief executive of Intervala, among those seeing changes. The EMS company, which has sites in Pennsylvania and New Hampshire, is substituting video conferencing for onsite meetings and in-person audits.
"We are seeing more video conferencing, and we have processes in place to share documentation on processes, give quality yield data from internal production, interface electronically," she told me. "We are definitely seeing a trend in that being the way things get done. People are getting more comfortable with the idea they may not be able to physically touch where their product is going to be made. We can reassure them through a combination of data, online conferencing, and a lot of customer references."
On SMTC's quarterly conference call, chief executive Eddie Smith said restrictions on travel and factory visits are turning tablets into voyeurs. "We can't allow people in our factories, and so the question becomes can we virtually get approvals from our customers using GoPros and iPads, in terms of the manufacturing process?"
Just prior to the Covid-19 pandemic, Joe Fama, a longtime EMS business development exec who focuses on Southeast Asia, had the same thought, albeit for different reasons. He implemented live virtual tours at a plant he worked with in Vietnam, surmising it could be a substitute for expensive and time-consuming travel.
Fama's tours run the entire factory, from the front door to the production floor. Using FaceTime broadcast via an iPad, the "escort" walks the customer through SMT, clean rooms, inventory, testing, and shipping.
According to Fama, the customers drive the process, much like an actual plant tour. "We ask them, 'Who do you want to see? What do you want to ask them?'" he told me. "The customer plans out what they want to see. We tried to get a candid, unabridged response from the line workers, and if they want, they can meet with the C-level executives and engineering too."
For those considering similar arrangements, he offers these suggestions: "To prepare, make sure the right people are available. From a housekeeping perspective, have the plant in reasonable order, with no debris or confidential materials in the line of site."
Fama draws a distinction between an in-plant visit and its virtual cousin. The in-person audit is more formal, he says, with much more introductions. Virtual, he adds, "is more like an unrehearsed, spur-of-the-moment walkthrough."
"It's an all-day process," he says, but it works well. He says they landed all four prospects that went on the virtual tours yet had not visited the plant in person. One went right into tooling just after the virtual tour, he added.
It remains to be seen whether the changes will be longer term or whether we will go back to normal, whatever normal may be, at some point. "We've all had to adapt and rethink and figure out creative ways to get things done in a very different way," Huber notes.
"Customers who are auditing and making decisions are much more comfortable if they can walk in a factory and talk to people and see it, feel it.
Another multinational EMS with plants in the US and Mexico I spoke with said some customers are deciding to source sight-unseen. They added that others he spoke with said they could see the value of a virtual tour, but if the product is really complex, they probably want to see who they are sourcing it to.
Because the line layout tends to be linear and the factories open, assembly lends itself to virtual tours. Board fabricators might be more complex, especially in the West, where job shops prevail. Still, the fabricators I spoke with felt the concept had some merit.
The overwhelming sense I get is backlogs are firm and business is continuing despite the pandemic. If going virtual can keep the sales process running smoothly, manufacturers should consider it.
P.S. The show must go on! Check out the PCB West show catalog at pcbwest.com or in the digital version of this issue.