Second-generation president Harald Wack reflects on the silver anniversary of Zestron in America.
MB: Zestron was founded in 1975, but it wasn't until 1992 that it expanded into PCB cleaning. What prompted the expansion?
HW: Around 1990 the Montreal Protocol said Freon could not be used anymore. The first two years was spent on product formulation and trying to understand the market. I think 1992 is really when it started from a business development.
Oskar Wack read an article in the paper that said you can't use (Freon) anymore. He went to a local customer in Ingolstadt [Germany, where Zestron is headquartered] and asked what they would use instead. They said, "I have no idea." This is how it started.
Oskar had one business at the time: the consumer product. We only make the product if we can make money, so we have money to invest in the next round of development. We didn't do winter products at the time. It always bugged him that he had a seasonal business. He always looked for something else. His claim to fame was cleaning surfaces. He realized that as a new potential application. He went back to his chemists and said, "We need to look at this."
The initial product was a 100% solvent. Zestron FA was the first alkaline product and showed the proof of concept. He figured out quickly you had to do a lot more explaining than just sending the product out. You couldn't just dump a batch on the customer. You had to talk about bath life, cleanliness compared to previous products; you needed more hands-on and tech people to explain it. One of the first engineers he hired, Stefan Strixner, is still here. Many followed thereafter. Meanwhile, Dow and DuPont became less interested in it because the business was disappearing overnight.
MB: Did Oskar perform any R&D?
HW: Not really. He had two guys working on the product formulation. The first two products were pretty understandable from a residue standpoint.
MB: When did the collection of cleaning equipment begin?
HW: They figured out in the 1990s they had to work with many different systems. A UK company, Kerry, made an ultrasonic cleaner that was common. The Kerry guys had a good relationship with my dad. That's how the technical center started. At the end, we wanted to be the one the customer calls. The machine manufacturer may or may not recommend a chemistry, but we can do the work on it.
MB: What metrics does Zestron use to define success?
HW: Typically we lay out a five-year plan and update it yearly to see where we stand. Customer satisfaction reigns supreme. We don't want to lose customers. We monitor in terms of how often we meet in person, how often there are problems, how quickly we resolve issues. Our Innovation Index – what we coined as products that are less than five years old – our goal is to have a 15% Innovation Index, as in 15% of sales are from new products. We want customers to run on new products.
Two or three years ago we started the Zestron Academy. We have five people there and want to roll it out globally and have 40 to 50 people in there to do coaching. It all centers around customer satisfaction and customer needs. We hold quarterly meetings around new products and unmet needs. We measure innovation in terms of new product offerings. Analytics, coaching on new products we are rolling out. We want to be seen as an innovative company, and you can only be seen that way if you put out new products that are of interest to the customer. Customer satisfaction reigns over all of them, because if they are not happy, we aren't doing our job.
And we have raises every year. We treat our employees like family, and that's the juice that holds us together. That provides a work atmosphere where people want to go to work. If you call anyone in the US and ask what stands out, it's either the product or the atmosphere and how we take care of the customer.
I do it different than my dad. Alone he couldn't build a company. He needed a team to be successful. I've added health insurance in Asia. In the US we give everyone a Christmas break. If the company turns a profit, which all do but Japan, we share a percentage with everyone who contributed. We continuously try to work on that. Everyone can talk to the owner. We try to build people's skills. We try to recruit from within if possible.
MB: Tell me about some of the ways Zestron tries to stay ahead of or anticipate the market needs.
HW: The basis for our information gathering is the technology changes happening in semiconductor or electronics assembly and the time spent talking with customers about roadmaps. Sometimes we bounce ideas off the customer, or they come to us with a product need. Those meetings with engineers talking to engineers are the most productive. Most of the time it's under NDA, and we aren't component engineers, so we aren't that into the production of what they are trying to do; we need them to tell us, and we can tell them what we are focusing on because we play in a different environment, such as RoHS and REACH. And they have different needs for their products, maybe smaller because they are medical, for example. pH neutral came out of a conversation with a customer.
MB: Does Zestron perform much in the way of blue sky research?
HW: Yes, we do two things. We call it basic research. We work with universities, mostly those, to do general basic research, which leads to new opportunities and new ideas. The other I just described. So two parallel paths, and that's what we base our blue sky on.
MB: Who first recognized the potential for pH neutral cleaning agents?
HW: The last 25 years we never saw the potential because all the chemists we had said it was not likely it would happen. We always had the intention because it would be different. It took five years and a customer problem. There was a metal problem, and the only way to get around the problem was to add corrosion inhibitors. Most of them are inorganic in nature, and they do limit the product in a certain way. Having a pH neutral product allows you to think of this differently. Ph neutral came about, and as soon as it was tested and we recognized it worked as good or better as the alkaline products, the immediate potential was there. If it doesn't clean any worse than the alkaline products, customers choose it in nine of 10 cases.
It has the materials compatibility, but with the environmental sensitivity, it has become popular as a defluxing agent. In terms of sales, N600 is now either number one or two for Zestron.
MB: What else are you working on?
HW: The next generation of micro phase cleaning (water-based) technology, a micro emulsion. It looks like water, but it's not. It's as good as the MPC technology but not as far along. It's the next game-changer. To some extent, but not the biggest concern, is people were wary of it because it's two-phase, and people preferred it not to be that way. There's a new basic technology, and MPC has carried us for 20 years, but we are looking at the next 20 years.
MB: The Zestron Academy was officially launched in 2014. Tell us about its goals and successes.
HW: The goal is simple. When we started the Academy, it was to be the American Management Association of electronics. The AMA would send a brochure each quarter with the workshops you could take. We decided we wanted a new business unit with an independent team worldwide that's only focused on teaching, not necessarily cleaning. We bring in people from the outside to discuss other electronics topics. We felt we could do it better, and wanted to do it better. We recognized the process knowledge the engineers have has value that could be packaged for the customer. We are doing the customer a service.
It's a win-win for the customer because they have a teaching organization they can call on any time they need to. And it pleases the customer by providing them an unmet need. It's revenue-contributing now in that it can cover all costs. We hope it becomes a little bit profitable at some point, but at the end it's our goal to provide education on what customers need.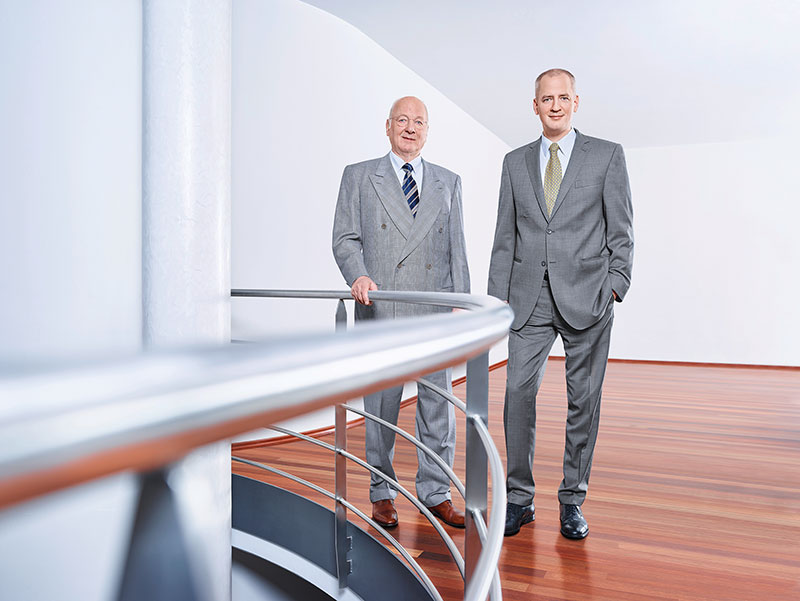 MB: What are the predictors or leading indicators for Zestron's financial success in electronics?
HW: Everything is becoming smaller and more difficult, and so that helps cleaning. We are pretty quick in responding. In general, compared to the average industry growth, more are turning to cleaning. Reliability is more of a concern. The protections or safeguarding is what it brings; we can't see the product on the board, but you can see the numbers in the analysis as to what it does. It has provided more growth than the general (industry). But it's not cyclical; every time the market went down, we went up, and when it went up, we also grew.
MB: Is it safe to say growth over the last few years has been accelerating?
HW: We are close to $50 million in sales, which was a lifelong dream of my father, to reach 100M Deutsche marks. We've had growth since we started. The last few years have been terrific. They've put us in a financial position where we can expand. We are getting to the limit of being able to house everyone. We are adding facilities all around the world in the next few years to provide future opportunities for the team and the markets. We will probably spend on the order of 40 million euros to do all this.
MB: Any reflections or thoughts on the future?
HW: I would say this. What happened was hard work and a lot of luck at times. It required a lot of engaged people who wanted to move the company forward. We want to continue to stay a family-owned business. We want to continue to work on the achievements. We think we can add market share and stay focused on electronics cleaning. We won't divert to other avenues. We truly look forward to the next electronics revolution: IoT; flying cars. We see ourselves as a critical piece in the puzzle to enable these things to exist. You need people who want to push the cart, not sit in the cart. That was one of the things that inspired me. We are doing a lot on social responsibility because it goes back to who we are. We started a foundation on GBA and are spending six figures each year to support three professors who do basic research on GBA. A similar thing happened in the US, where we support cystic fibrosis. That came out of an employee who said he had to quit to help his son, who had cystic fibrosis.
MB: Since we are talking about the 25th anniversary of Zestron, what brought you into the company?
HW: I came to the US in August 1996. I went to graduate school at Johns Hopkins. I wasn't working for Zestron. In fact, I had no idea what we were doing. I was 28 and had just finished. Oskar was going to close the shop, which wasn't going well, and I was looking for a job, so I took it.
MB: Do you feel strongly about whether your children will participate in the family business?
HW: My father felt and wished his company would continue to exist and he could look back at having achieved something. That notion resonates with us as the second generation, to help develop into new markets and opportunities. Being handed the technology carries a lot of responsibility but also a wish to find the same moment in life where I can look back and say we had a great run. The likelihood someone among the next generation is interested in what I do and what the company does is probably pretty low. If it is, there's the question whether someone is equipped. The highest probability is you find someone from outside the company to run it, and the ownership stays in the family. I was never forced; it came naturally. But it was never planned or organized. I was the youngest kid and studied chemistry because I wanted to prove I could; it wasn't planned this way.
Ed.: Due to an editorial error, the original Innovation Index goal was originally listed as 50%. The correct figure is 15%.