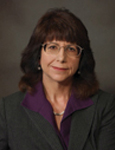 Managed correctly, screwing up can strengthen the relationship.
Recently, I decided to upgrade our living room furniture. Columbus Day sales were in full swing, and the time seemed right to buy a couch and loveseat before the holidays. I picked out a set I liked, and the salesperson confirmed it would be delivered in two to three weeks. I checked with her a couple weeks later, and she said the couch was in and the loveseat would be in on a truck the following Tuesday. Secure in the knowledge that furniture delivery would happen the following week, I donated my old couch and loveseat to charity.

The following week I called the furniture store to confirm the final delivery date. The salesperson told me the loveseat wasn't on the Tuesday truck from her distribution center, but it would be in Friday and she was setting up my delivery for Saturday. On Friday, I called once again to see what the delivery time would be on Saturday. My salesperson was out, but the store manager told me the couch was scheduled for Saturday delivery but the loveseat had been discontinued and wasn't available. I switched the order to my second choice and now have another two to three weeks of waiting. Needless to say, as a customer I'm disappointed, since learning this news earlier would have given me more options. When I tried to convey that disappointment to the store manager, she spent a fair amount of time explaining that it was my salesperson's fault and that it would be difficult to expedite my order because they scheduled their deliveries two to three weeks out.

How does this relate to electronics manufacturing services? The reality is that the EMS industry is a lot like that furniture store. It isn't a matter of if a customer will be disappointed. Instead, it is a matter of how you address the disappointment when it happens. Here are few rules:
Rule 1: When you know you have a problem, determine available remediation options. Systems technology has become good enough in most EMS companies that it is easy to see a problem developing early. There is usually clear visibility into component availability issues or production schedule constraints. However, don't call the customer without quickly figuring out options that would solve or mitigate the problem.
Rule 2: Contact the customer as quickly as possible once options are known. Ideally, figuring out options shouldn't take more than a few hours. Once done, let the customer know there is a problem and give them a choice of possible solutions, since secure in the knowledge that their order is on its way, they may be taking actions that make a product shortage harder to deal with. Early warning with possible solutions does three things: First, it lets the customer know you are focused on the account. Second, it tells them you are truly sorry that the issue occurred and are trying to make it right. Third, choosing among options puts the customer back in control.
Rule 3: Be prepared to make exceptions to make it right. Telling the customer their order will be late and that you need them to stand in line behind previously scheduled orders before you can make it right sends the wrong signal. Find a way to prioritize the resolution, even if it costs you money.
Rule 4: Apologize and accept blame if your company is failing to follow through on a commitment. The customer doesn't care if the problem was caused by a supplier or another department. They see your company as responsible for on-time, defect-free deliveries. While you shouldn't accept responsibility for something customer-driven such as a last-minute design change, schedule pull-in or late delivery of consigned components, if a commitment made by your company isn't going to happen, be prepared to accept the blame. Finger-pointing at others will only anger the customer, who will be thinking it is not their problem that you lack the systems visibility found at your competitors.
Rule 5. Implement the corrective action and follow up with the customer to make sure they are happy with the resolution. A little extra attention really helps in these situations. It underscores that you are sincere in making sure the situation is corrected.
Rule 6. Implement corrective action to prevent another occurrence of the problem. While this isn't always possible, it is amazing how many correctable mistakes keep repeating simply because the people doing damage control don't change the process that enables the mistakes to happen.

It would be wonderful if we lived in a world where mistakes never happened and customers were never disappointed. However, that isn't likely. One bright spot is that studies have shown that companies that do a good job of correcting customer disappointments often end up with higher levels of customer satisfaction than those who don't. Why is that? Because, done correctly, the process of turning a disappointed customer into a satisfied customer demonstrates to that customer that your company has the ability to solve problems and prioritize their business. They understand that when things go wrong you will do your best to take care of them. That differentiates your company from competitors that have never had an issue or don't problem-solve well, and ultimately it is a much stronger value proposition.
Susan Mucha is president of Powell-Mucha Consulting Inc. (powell-muchaconsulting.com), a consulting firm providing strategic planning, training and market positioning support to EMS companies and author of Find It. Book It. Grow It. A Robust Process for Account Acquisition in Electronics Manufacturing Service. She can be reached at smucha@powell-muchaconsulting.com.