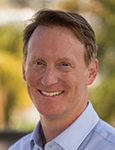 Cyclical industries are always predictable in that they are up until they are down. Kidding aside, correctly anticipating the swings is the goal of any buyer or seller. And every so often a particular event moves the needle drastically, to the point that even the veterans are caught off guard.
There is something of a global capacity crunch for high-frequency laminate, and the effects are being felt throughout the chain. This time, the mitigating factor was the Chinese government's decision to award TD-LTE licenses to the major domestic carriers in late 2013. To be sure, laminate suppliers this was expected to happen, but not for another year. After all, 4G has been around for almost a decade, starting with South Korea's implementation of the Mobile WiMAX standard in 2006, followed by its LTE cousin in Norway and Sweden in 2009.
With the flip of the calendar to 2014, however, 4G has kicked into high gear. China, which just brought 4G online in 2013, has ramped quickly. Last December, China Mobile became its first domestic carrier to offer 4G, building 200,000 base stations in advance of the rollout. Since January, the company has added 300,000 more, and has designs on an additional 200,000 before year-end. China Telecom and China Unicom are in hot pursuit, and the race could add as many as one million 4G masts in China this year alone.
"The appetite for content, data, streaming video and speed is only growing. This generation of kids is used to having everything at their fingertips, and they want it now," remarks Jeff Grudzien, vice president of Advanced Circuit Materials at Rogers.
Rogers saw demand in some of its product families jump more than 50% between December and March, as materials buyers raced to capitalize on the new equipment orders. "What we are really seeing is some of the [expected] 2015 buying is being pulled forward into 2014," Grudzien said.
The surge is not restricted to the 4G buildout, industry watchers agree. Radar sensors in vehicles, where 24 GHz and 76 to 79 GHz product for advanced driver-assist systems is showing up in all classes of autos, and near-term spikes in defense-related communications orders are also feeding the appetite for HF material.
But the experts disagree on how long the swell will last. Grudzien feels the demand will be here for some time to come, likening it to the 3G rollout. With 4G LTE/back-haul equipment deployments gaining traction in North America, where Sprint and T-Mobile are playing catch-up to Verizon and AT&T, Europe now finds itself behind the global infrastructure curve. That won't last long, experts predict.
Others say they aren't feeling the supply noose tighten. Arlon, for instance, thinks the spike is a short-term blip that will slow in the second half. Isola, which has more capacity than most laminators, is holding lead times at five to seven days, and three or less for quickturn RF microwave material orders.
While high-speed, high-frequency designs get the lion's share of attention – for evidence, just look at the crowds in the PCB West technical conference sessions each year – it's not a huge global market. Suppliers are therefore more sensitive to spikes in demand. As one observer says, "There's a different shape in that business, but there are some underlying technical reasons behind that."
Inevitably, when capacity constraints begin to extend lead times and threaten production schedules, buyers tend to get a little nutty. But Rogers and Isola say they haven't seen any patterns of double-booking, while Arlon indicated that first-quarter orders for telecom material have balanced out, which it chalks up to the company's decision to double its lamination capacity in China last year.
Capacity upgrades are underway in all regions. Isola added RF microwave capacity in Germany last fall restarted its Taiwan plant, put a quickturn line in China, and is making treater upgrades in the US. Rogers has additional lamination capacity coming on-stream in China over the next six to 12 months, and is adding a new coating line in the US, where it currently produces about 25% of its worldwide output.
In the meantime, some fabricators are feeling the painful reminders of life in a cyclical industry. While the temptation may be to focus on the largest customers, one hopes that the supply base remembers all those smaller shops are proven survivors. They may not be huge, but provided they aren't starved of material, the odds are pretty good they will be a solid (read: profitable) customer for years to come.