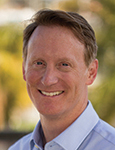 With each new year comes the opportunity to start over.
(Well, I suppose one could start over any time, but for obvious reasons Jan. 1 seems to be the consensus reset date.) And 2017, it appears, came just in time for an industry that feels overburdened by governmental regulation and policies it collectively feels repress growth.
Last month, I asked a cross-section of executives across the printed circuit board fabrication and assembly industry and their suppliers for their thoughts on the upcoming year. The response was nearly universally optimistic.
Of the 29 companies that gave a number, 28 expect the electronics industry to grow this year, and more than half expect it to expand 5% or more. Given a $1.5 trillion worldwide industry (give or take), that would amount to $75 billion in new revenue. Not too shabby. Equally important: No one forecast a recession. Likewise, all but a couple said they are more optimistic this year than they were this time in 2016.
What is behind that switch? Many pointed to the change in the US administration. The election of President Trump is widely seen among respondents as a potential boon to manufacturing in general and the tech industry specifically. As Dave Trail of Horizon Sales sums up, "The general attitude by most Americans and small businesses is one of sincere optimism, due largely in part to the expectation of significantly reduced corporate income taxes, reduced regulations and increased tariffs on imported goods."
Americans can be forgiven if they seem obsessed with presidential politics right now. It's been an allconsuming process for more than a year. In that vein then, it's understandable that respondents were less likely to cite as a vector a particular end-market or technology. Those who did, however, feel there's life left in the automotive market, which has driven (ahem) US and European growth for almost a decade. For one, Doug Dixon, global marketing director at Henkel Electronic Materials, said, "Automotive electronics is extremely exciting and an area where electronics innovation contributes greatly. With over 90% of automotive advancement coming from electronics capability, our industry's influence is impressive. Self-driving cars are already a reality on a limited scale, but will become more prolific within the next decade." ProMation CEO Gary Goldberg adds his optimism stems from manufacturers "seeing value in automating" to become more efficient and cost-effective. And ASYS Group Americas president Markus Wilkens noted both auto and integration of higher automation solutions play into his expectation that ASYS will grow more than 10% this year.
A side goal of my brief questionnaire was to see whether companies feel they will outpace the industry. Over 25 years in the industry, I've come to recognize the natural response is to predict nominal growth for the broader industry and better results for one's own company. I wasn't disappointed: Some 33 of the 36 companies that responded forecast their progress would beat that of the industry at-large.
If there's a common thread to the concerns for 2017, it is that bare-knuckle politics could dampen consumers' moods and interfere with progress. As Steve Arneson of ASC International said, "Gridlock within the government and global strife can turn a prospective good year into a nightmare overnight, if these become the nightly talking points, rather than global economic recovery." Several respondents pointed to the threat of terrorism and cyberattacks as potential game-changers as well.
For those interested in the complete responses, we've posted them at pcdandf.com and circuitsassembly.com. While fun to contemplate, I wouldn't read too much into any of these particular results, however. Companies that feel, for example, they will do worse in 2017 than 2016 may have been motivated not to respond. Still, the consensus reflects a considerably sunny outlook, one that runs counter to the general uncertainty and volatility in the world today. We are eager to see how it all plays out.
P.S. Be sure to stop by the PCD&F/Circuits Assembly booth (301) at IPC Apex Expo this month. Our annual SEA and NPI award ceremony takes place Feb. 14 at 10:30 a.m.