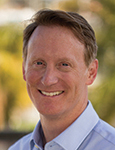 For watchers of the printed circuit board design software industry, it's been a whirlwind month.
On April 27, Zuken head of international marketing Steve Chidester returned to his former employer, Cadence. A week earlier, Henry Potts, head of Mentor Graphics' Systems Design Division since its acquisition of VeriBest in 1999, migrated to Altium as senior vice president of enterprise solutions. Abby Monaco, daughter of Intercept Technology founder Steve Klare, left that company to become Zuken's director of CADStar product marketing. And that doesn't count AJ Incorvaia, who last October after 16 years at Cadence joined up with Mentor as vice president and general manager, Board Systems.

Got all that?

While some of these moves may have precipitated others, at the end of the day, the question is, will old faces in (mostly) new places translate to more sales?

It may depend more on the prevailing corporate strategies than the individuals on the ground. Altium is clearly looking to move up the design food chain to grab enterprise customers. A company can only grow so large in the shrink-wrap space – see Eagle – and capturing enterprise share is a must if it wants to break into the Top 3.

What's less clear is Altium's ultimate goal. If the company hopes to be acquired (for what it's worth, its largest shareholder is also its CEO), being seen as having potential beyond just the $6,000 a seat customer is probably a prerequisite.

Having Potts on board might accelerate that venture, or it might not. Potts is seen as a true CAD technologist. After 40 years in the business, does the former Air Force pilot have the skills – and desire – to drive such a dramatic shift for a new employer?

For its part, Mentor sees opportunities in the midrange sector, or what it calls independent users, referring to individuals who may work for corporations but have the latitude to go outside the enterprise CAD system for their tools. That sector is characterized by engineering generalists who look for lower seat costs and aren't driven by the particular tool. It is counting on Incorvaia to propel that strategy, which in turn could have ramifications for Altium's recent growth.

Chidester, whose initial career at Cadence started in 1991, spent more than 16 years between Allegro PCB and the data management, library and collaboration tools that are now Allegro Design Workbench. He returns to the Allegro group, a sought-after product (see below) that Cadence has no intention of giving up.

While at Zuken, Chidester was faced with taking a company that has been successful in the enterprise space and attracting more overall customers. The post-Chidester Zuken is in a fascinating position. Its head of marketing in Europe, Thomas Gessner, was previously with MCAD leader PTC. Its vice president of marketing in the US, Bob Potock, has been with Altium, Mentor and Kozio, a hardware verification developer. Monaco is a veteran of the low-cost tool space. With her on board, will Zuken now push harder at the shrink-wrap market? And if so, can it do so without a deleterious effect on its high-end tools? Or will it leverage its understanding of wire harness and system design into something even bigger – a true marriage of ECAD and 3D MCAD?

That raises another twist. ECAD and MCAD each have a small handful of large players. While collaboration efforts have been underway for years, from the user perspective there doesn't seem to be much push driving corporate consolidation. Will one side win out, or will the status quo remain for years to come?

Drilling down, Mentor and Zuken both have capabilities in wire harness, 3D and PCB. Do users care? If a connection between wire harness and MCAD needs to happen, who will drive it: users or developers?

It could come from the mechanical side. PTC reportedly made a play several years ago for Altium, but then-CEO Nick Martin shot it down. PTC, which also has a wire harness tool, once made inquiries about Allegro, but Cadence shot them down. If they smell opportunity, they could be back, and a merger would clearly change the ECAD landscape.

The strategies are still shifting, and some will fail. I'm hoping for something bold, but I won't hold my breath. After all, they've been predicting the death of schematics for years. There may be change at the top, but in the trenches the view almost always stays the same.
P.S. Check out the digital edition for the first glance at this year's PCB West conference!