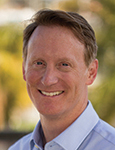 The findings of a new study by Boston Consulting Group suggest that, over time, many tech companies are guilty of mission-creep, especially large ones. And when that happens, those companies do not provide the shareholder value they could if they were leaner and more focused.
As part of its study, BCG analyzed total shareholder return, defined as the bottom-line return from capital gains and cash flow contribution. When it did so, it found little distinction between large-cap and small-cap companies:

The clear takeaway is that regardless of company size, the more diverse the portfolio, the more difficult it is to generate high TSR – and the greater the set of management skills a company needs in order to handle that diversity. Companies must therefore be more deliberate and more explicit in rationalizing each element of their portfolio.

BCG likens the strategy to the 3 Rs, in this case, Resize, Reform and Rejuvenate. Internet icon cum investor Marc Andreessen, the founder of the Mosaic browser (later Netscape), put it this way: "If they're more than 20 years old, then [companies will] probably benefit from being broken up, and many of them will probably be forced to break up if they don't do it voluntarily."

Think for a moment just how many big-name companies in the electronics industry that would apply to: Foxconn, Flextronics, Sanmina, 3CEMS, GBM, V-Tech, Wong's Electronics/WKK, Hana, Ducommon, Viasystems and Sparton, just to name a few, plus all the Taiwanese ODMs that were spun off from their OEM parents only to now compete with them (Pegatron, Quanta, Compal, and Wistron, among others). That's a serious list.

So for the EMS pseudo-conglomerates, what this means is there are arguments to be made – indeed, being made – that having bare boards, assemblies, design services, box build, ODM products, distribution/logistics and a host of other products and services under a single umbrella is not an optimal strategy.

BCG warns of so-called activist investors who have increasingly been targeting the technology sector, leading to proxy battles, board nominations, and other actions. The numbers are jumping: 42 in 2013, up from 21 in 2009. And this is happening wherever the opportunity presents itself; witness the January takeover of IEC Electronics by a dissident slate of shareholders.

There's always been some debate over whether publicly traded EMS firms should be compared to other tech firms like Cisco and Microsoft or to traditional industrial manufacturing companies (say, Caterpillar). It's tough for a mid-size or larger contract manufacturer to attain repeated organic double-digit topline growth, and their margins are never going to be Wall Street pretty. Dumbing down the peer group makes sense.

But the bigger question being asked is whether their size is actually a hindrance. There must be a point at which that happens. Can the data analysis pinpoint that yet? And will market impatience make all of this moot?
Hats off to Gary. Congratulations to Gary Ferrari, who last month became the 33d person to gain induction into the IPC Hall of Fame. For printed circuit board designers, this is something of a symbolic victory, as Ferrari is just the third designer (after Dieter Bergman and Vern Solberg) to make it in the IPC Hall.

Ferrari, who has been an occasional contributor to PCD&F over the years and a mainstay at PCB West, needs little in the way of introduction to the current generation of designers, in the US and abroad. He has his name on all the major industry design and fabrication standards, having led the development of IPC-D-275 and IPC-RB-276 (now IPC-2221/2222 and IPC-6011/6012, respectively). He, along with Bergman, helped found the IPC Designers Council and drove the certification program. Along the way, he has trained or taught several thousand engineers and designers on a variety of topics from layout to heat management to standards to fabrication and assembly. While not the person whose name you will see on a book, Ferrari is still one of the first phone calls anyone with an engineering problem is likely to make.

The timing is bittersweet in that it occurred just months after the death of Bergman, Ferrari's longtime friend and colleague. Still, it is a long time coming for one of the true iron men of the industry. I am thrilled for my friend.