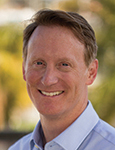 You might say humans are predisposed to chatting. The art has taken a few twists and turns over time: In the past 50 years the back-fence gossip session gave way to party lines (for some), then to online means so popular and ubiquitous it made AOL for a time one of the most valuable companies in the US.


To be sure, the AOL style chat rooms were (are?) fun, but ultimately more of a time-waster than a problem solver. (Unless, of course, wasting time is the problem to be solved.) But the basic concept – interacting with peers without leaving the cozy confines of your home – is transcendent. For years, we've been working at developing a mechanism that emulates and captures the essence of online shared group communication without all the chaos of a free-form chat room.
At long last, we think we have it.

A year ago, we acquired BeTheSignal, the brainchild of signal integrity guru Dr. Eric Bogatin, in large part for the slick web-based platform he had developed. We rolled that into Printed Circuit University, our founder and owner Pete Waddell's vision for a comprehensive website dedicated to training printed circuit board designers, fabricators and assemblers.

On the heels of that acquisition, we began in earnest to develop a unique "moderated chat" environment, under which our readers could engage in question/answer sessions with experts on a particular topic. The idea is simple: Chats are conducted online at a set date and time. Attendees can privately submit questions via email in advance of the chat, or through the site itself while the chat is "live." The moderator – typically an expert in some aspect of PCB technology – can review the questions and choose which to answer. As questions are answered, they appear online in sequential fashion.

Each chat session will have a specific time length, after which a transcript will be made available for on-demand viewing. Most sessions will last for 60 to 120 minutes. We foresee chat session topics ranging from the broad to the specific. In some cases, the topic will be the driver, such as discussions of market or packaging trends, for example. In other cases, the presenter will be the attraction, because of their "name" and reputation in the industry.

UPMG plans to enlist the leading names in electronics design and manufacturing from around the world to hold chats in their respective regions. The emphasis in most sessions will be on the specific over the general; for example, "layout and routing of cellphone boards" would be preferred to "layout and routing." (For our advertisers, sponsorships will be available on a one-per-chat basis.)

PCB Chat is a one-of-a-kind opportunity for tens of thousands of industry technologists to come virtually face-to-face with their peers to ask questions and share problems and solutions in real time. Needless to say, we are thrilled at this development. Visit PrintedCircuitUniversity.com for a look, and watch our websites and digital newsletter (PCBUpdate.com) for the first scheduled chats to be revealed.

Speaking of social media, we have launched new groups for EMS – Electronics Manufacturing Services, SMT Processing, PCB Cleaning and PCB Test and Inspection on LinkedIn. All are open and designed to spur dialogue on PCB manufacturing and related issues. Please consider joining.

Wash out. Alert readers will note that we skipped announcing our 2011 EMS Company of the Year last month. The reason was that company – Fabrinet – has been overwhelmed by the Bangkok area floods. One could argue that, by locating the majority of its production in one area, Fabrinet made a logistical mistake, effectively leaving itself open to potential catastrophe. I prefer to emphasize the positive, however: a long and heretofore unblemished track record of profitability, execution, growth both organic and via acquisitions, and good management decisions. I delayed last month's announcement in the hopes of buying time for the situation to calm and possibly get Fabrinet's participation. But alas, it did not, and Fabrinet, for obvious reasons, declined to be interviewed for our annual profile, stating it is focused on repairing its factories and meeting customer deliveries. The flood is a tremendous setback, not just for Fabrinet but for many companies in the area. I have no doubts, however, Fabrinet will overcome this tragedy, and will in time return to its rightful place among the elite EMS companies.
Mike Buetow is Editor in Chief of PCD&F/CIRCUITS ASSEMBLY; mbuetow@upmediagroup.com.