AdvantisV leverages technologies of the Fuzion platform.
Delivers throughputs up to 66,500cph and a component range from 01005 – 150mm square and up to 25mm tall.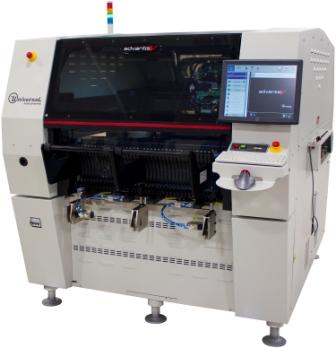 Features three base configurations: AdvantisV2-60 high-speed platform with two 30-spindle FZ30 heads; AdvantisV1-30 with a single FZ30 head, and the AdvantisV1-07 multifunction variant with one 7-spindle FZ7 head. Premium upgrades available.
Universal Instruments