America's fastest growing mid-tier EMS is taking risks and reaping the rewards.
The customer, Kongsberg Automotive, wanted a double-sided mixed-technology printed circuit board assembly with external ppms in the low single digits.

Pin-in-paste for topside plated through-hole components is widely used in EMS, of course, but their supplier, Firstronic, wasn't aware of a process that simultaneously soldered top SMT and bottom-side PTH parts.

So it developed one.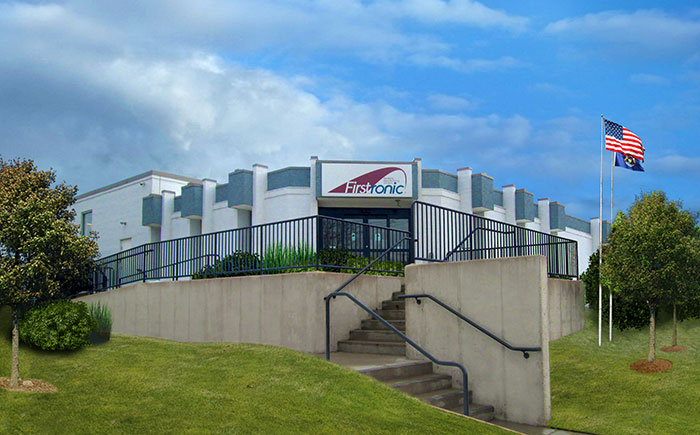 Figure 1. Firstronic's headquarters in Grand Rapids, MI.
Well-versed in Lean manufacturing principles, the EMS company designed a custom pallet to position and retain the bottom-side terminals. The result: a repeatable process that met Kongsberg's quality requirements, while eliminating the multiple thermal cycles that would be present had a two-step soldering process been used.

Such ingenuity is par for the course at Firstronic, and a primary reason the company's sales have skyrocketed over the past six years. That's a remarkable turnaround from just a decade ago, when the firm's German ownership was coming out of a bankruptcy that resulted in the sale of the EMS company to a Michigan investment group.

The rise in fortunes coincides with the installation of John Sammut as president and CEO. Sammut brought together the team behind the stunning success of Epic Technologies, which they had taken from a $3 million micro-tier player to about $300 million in annual sales in under a decade.

At the time, it was unusual for mid-tier EMS companies to focus on automotive. Yet in the wake of the 2007-09 recession, many bigger players were downshifting their dependence on automotive or exiting the sector altogether. "The market was underserved," Sammut says. "None that we were aware of that wanted their primary focus to be automotive."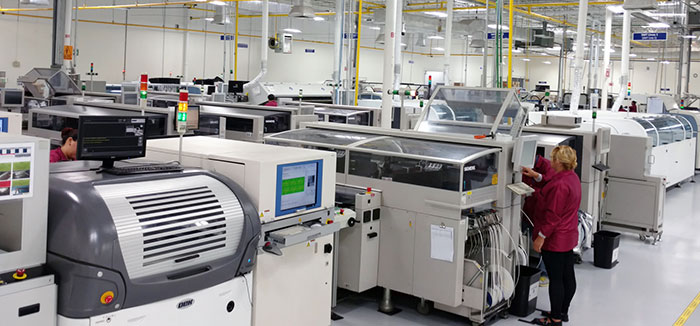 Figure 2. The equipment in Juarez (shown here) replicates the Michigan site.

Before winning over its target auto customers, however, Firstronic had to downsize its customer base. That's right: It needed fewer accounts, not more. "We had far more customers than we should have for the size of the business, and weren't focusing on the right ones," Sammut explains.

To do so, the firm devised a customer rationalization matrix and strategy. The template takes into account such factors as volume, mix, complexity, percentage of manual versus automated placements and lifecycle to identify which programs represent a good fit. Those low in value-add were transferred to new suppliers.
"We had to shrink the customer base to grow the revenue," Sammut recalls. "We were still in a severe down-cycle at the time. It was risky, but it paid off."

Epic's primary market segment was medical. Now at Firstronic, key players of the management team, including vice president of operations Steve Fraser; vice president of finance, supply and IT Wally Johnson; director of quality Tony Bellitto; and vice chairman Jochen Lipp, returned to the fold to capitalize on the "local" industry – transportation – which makes up two-thirds of the company's sales. "Most of our customers have their engineering and purchasing teams within a two-hour drive of our plant in Grand Rapids, MI," notes Sammut.

Besides automotive, key areas are medical (15% of sales), industrial electronics and LEDs. Firstronic follows a focused RFQ qualification process that results in no-bidding most potential programs. The subtle benefit is the purchasing team doesn't spend time on quoting activities that don't result in new business. "When we send out a quote," Sammut says, "they know it's one we want and expect to win, and we are able to focus our resources accordingly, which leads to a much higher 'hit ratio.'"

Physical expansion has been part of the strategy. The firm now has plants in Grand Rapids, Michigan, and Juarez, Mexico, and a joint venture (with Maxway Technology) in Shenzhen. The JV, coupled with Firstronics' novel partnership with Lacroix Electronics of France, has transformed the North American company into one with worldwide reach. Lacroix is a $400 million EMS entity with four plants in France, Germany, Poland and Tunisia. All three companies have the same target markets, and together are fulfilling global contracts Sammut says they "would otherwise not be considered for, without the ability to execute in all three major regions at the same time."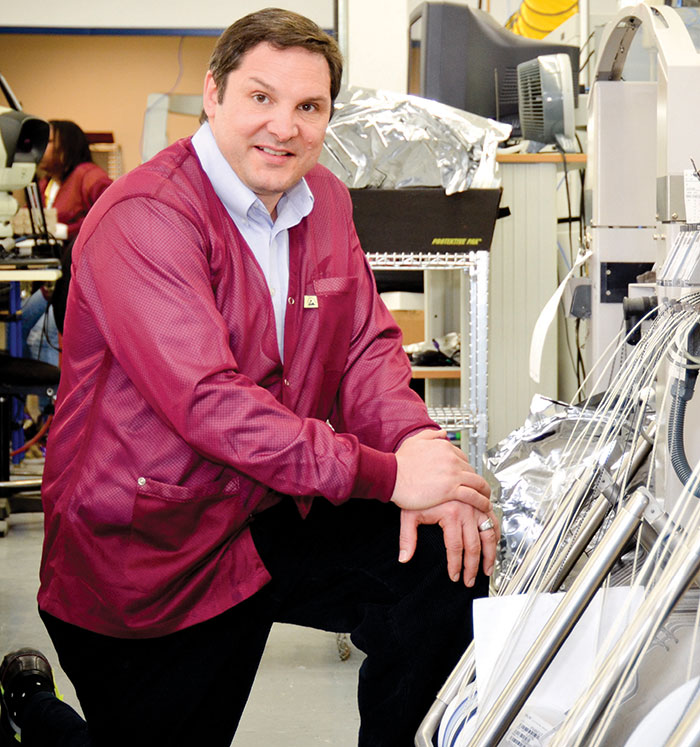 Figure 3. Joining the firm post-bankruptcy, John Sammut has led Firstronic to a six-year CAGR of 25%. (Photo courtesy Grand Rapids Business Journal)
Revenues are spiking, from under $7 million in 2009 to topping $160 million in 2017, with projections for growth in excess of 25% again next year. If they hit that mark, it will extend a six-year streak of 25% compound annual growth.

Besides the top- and bottom-line targets, Firstronic uses a variety of standard and novel metrics. A typical one is SMT placements per month per line, a nod to the highly capital intensive side of the business. Firstronic operates its plants on four shifts (24/7) to maximize the number of placements made each month. Another is throughput or value-add per employee, which Sammut calls the "bottom-line indication" of efficiency or profitability.

Firstronic also measures annualized value-add or "throughput" per unique component line item. Explains Sammut: "Each unique line item that we manage drives virtually all support functions throughout the company because they need to be quoted, sourced, released, received, inspected, loaded on machines, assembled, tested, etc. This means it takes the same amount of resources to manage all these processes properly if we use the part once or one million times. So, the point is we need to ensure the amount of return – or value-add – achieved annually for managing each unique line item is an equation that results in net margin at the end."

Eventually vehicle sales will tank, but Sammut isn't worried. "Growth in automotive revenue has not been the result of a growth in vehicle volume. It's proliferation of the electronic content. The conversion of mechanical to electronic isn't slowing at all." Firstronic is also winning new LED lighting programs, which should keep revenue growth ablaze.

Nor is he concerned about Tier 1s such as Flex or Jabil crowding the space. Large EMS providers could compete with their customers by trying to take the lead in core development, Sammut asserts.
Leaning in. Firstronic takes Lean seriously. It has implemented Kanban processes throughout the operations, starting with finished goods, where it aims to maintain buffers of one to two weeks for all products at all times. Upstream in raw materials, a two-bin Kanban system maintains buffers of three to four weeks for all parts. The company also closely monitors its supply chain's weekly bond reports to stay on top of any potential supply constraints weeks before they materialize into problems.

"Because there's such a large list of components to manage, many [in EMS] tend to think a lot of times it's not possible to use two-bin Kanban for all these components," Sammut explains. "But in reality it is, and we've demonstrated it, and it makes a huge difference when you apply it to your entire supply chain, and work closely with them to leverage the same tools in Lean supply chain from the distributors to the component manufacturers. On the manufacturing floor, we use color-coded Kanban bins to determine the priority of each product so that operators know, based on end-customer demand, what the flow rate is. The key to Lean is to produce at the rate the customer is consuming. We are managing a shelf … we keep product on that shelf at the rate it is being consumed."

As part supplies tighten, Firstronic works with customers to identify high-risk commodities and qualify as many alternatives as possible. Building in such flexibility early on keeps lines running, Sammut says. "We've had some close calls, but none of our customers has gone line-down this year. We've gone line-down ourselves a few times, but we were able to use our buffer inventory to prevent line-down situations from affecting our customers."

That flexibility extends to ordering, where Firstronic has cut its required lead-time for ongoing production releases from four to six weeks to days. "Most of our customers' pull signals require us to ship with two to three days' notice, most often using returnable totes, for a very efficient, closed-loop system that is well integrated between Firstronic and our customers."

How critical is the number of customers to this Lean model? Very, Sammut says. "It's really important to maintain your focus on the key target customers and know which ones are the right fit and become integrated into their model as an extension on their business. To that end, very few of Firstronics' customers have internal electronics assembly operations. For most, Firstronic is either the customer's primary or exclusive electronics assembler. "We avoid customers who have internal operations."
Cultural fits. Sammut and his team have now twice built winning organizations. What's his strategy for building culture to ensure success carries over to the next generation? Bench strength, he says. "In general, our strategy is to build as much depth as possible in the management team of the company. Ultimately, our success is all about our people. Our key employees effectively are the company, so we're continually looking for ways to recruit, retain and incentivize the best employees we can find in every function of the company."

Longer term, they are working on a plan to improve how they monitor and manage culture. To that end, the goal is to implement a "Culture IQ" system, designed to encourage input from employees frequently and consistently on many different topics via a smartphone app, including input on opportunities to improve overall performance and increase morale.

"Culture is a challenge, particularly as you grow at this rate. We are looking at every tool so we can maintain the DNA of this model. This Culture IQ system keeps a finger on the pulse, using short surveys to keep the morale of the organization high and get frequent input. You have to narrow the focus in terms of the number of metrics. The ones viewed day-in and day-out have to be very few, to keep the system simplified. We boil it down and simplify it to a small number of metrics so everyone knows what they are and why they are important. That's how you get it to be self-perpetuating – second nature, like walking."

Firstronic shifted from walking into high gear long ago. This ability to stay on track as its growth accelerates makes it the 2017 Circuits Assembly EMS Company of the Year.

Mike Buetow is editor in chief of PCD&F/CIRCUITS ASSEMBLY; mbuetow@upmediagroup.com.