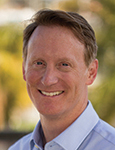 Consolidation is the enemy of innovation. Don't believe me? Look at how, ahem, fast AT&T rolled out changes during its early heydays.

Ma Bell – the colloquial name for the telecom monopoly – took three years of testing (!) before it rolled out touchtone phones (aided by the invention of low-cost transistors, which Bell also patented). That was 1963. And the rotary dial was still the norm when I grew up in the 1970s. It wasn't until the early '80s that we made the shift, and even then AT&T was still offering rotary for wall-mounted units.

In 1982, the US government forced the breakup of Ma Bell. Cordless phones were starting to take hold about that time. The breakup unleashed a slew of digital features that to date had been wasting away in research labs. Call waiting was a revelation. Conceived by Western Electric in the 1970s, it was offered an option and hardly commonplace until the mid to late '90s. Voicemail was invented in 1979.
It was picked up first by businesses and made its way to consumer accounts only as cellphones began their relentless penetration.
Nothing against AT&T; its inventors were top-notch. But when there's no competition, there's no rush to get new ideas to market.

We are seeing this in spades as EDA tool vendors reverse years of rollups with suites of tools aimed at specific user groups. Not long ago, Mentor (now part of Siemens), had Pads, Board Station and Expedition. It consolidated to Pads and Expedition (now Xpedition), then broke out Pads into three units aimed at various users. It also offers a lite version of Pads through a partnership with DigiKey. Cadence had OrCAD and Allegro, but now offers three versions of the former. Zuken has five flows: three versions of CR and two of Cadstar. Altium had one, the eponymously named Altium Designer. With the preview in late May of Atina, it now features three-plus, including CircuitStudio for entry level pros and CircuitMaker for hobbyists.

Underlying this breakout is the maker/hobbyist segment, which numbers in the hundreds of thousands of users. Altium's Circuit Maker user forum, for instance, has 131,000 registered users. Compare that to the number of EDA professionals: 36,412 professionals, according to the most recent ESD Alliance figures. When a single software maker has three times the audience for an open source tool than that employed by virtually the entire industry – including semiconductor software design vendors – well, that's a staggering disparity.

Some of the reluctance over developing maker (read: cheap) tools is that market won't "upscale"; the segment users will always be low-end and low budget weekend warriors, not professional designers. But the volume could be the difference. Using the tools to procure parts, for instance, could generate a steady revenue stream, even if the base software is free.

There are subtle differences in how the majors are attacking that market, however. About 18 months ago I wrote on how EMA Design Automation and Zuken were pushing back on the slew of freeware piling up. At the time, both firms were offering free schematic capture and other tools for a limited time. Of the deal, Manny Marcano, president of EMA, said that while the firm no longer offers it, the returns wildly exceeded expectations and offered ample upsell opportunities. Likewise, Mentor has indicated it hopes to nudge users attracted by the low price of Pads Standard into higher-end – and higher-priced – fare.

As part of a worldwide rollout of its strategy last month, Altium asserted a contrary approach. CircuitMaker, its freeware, is not an upsell product, company executives asserted. Moreover, throughout its PCB design flows, capability isn't permitted to come at the expense of ease of use.

It's hard not to like that approach. On the eve of PCB West in 2013, I wrote "time-to-market constraints and IP concerns will drive OEMs to embedded platforms, and design reuse will be the norm. It's time, then, that CAD companies start writing programs that are built on new platforms and code, rather than adding to the gazillions of lines of code in the existing ones. Make them more price-sensitive, app friendly, and above all, 'keep it simple, stupid.' The goal should be to enable as many possible users, whether they are power users or DIYers."

With all the flavors of PCB tools now available, vendors clearly are building on that idea (although not at my insistence, no doubt). Of all the major CAD vendors, Altium seems most culturally married to it.
P.S. If you haven't already, be sure to register for PCB West, the industry's largest trade show for PCB design and manufacturing in the Silicon Valley, at pcbwest.com.