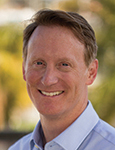 A few months after I became editor of PC FAB (the precursor to this magazine), I ran into Dieter Bergman. We had worked together for the six years just prior, during which time I had developed tremendous respect and affection for the big guy.
It was 2000, and we had just published an article questioning whether the bare board industry could sustain its growth pace.

"Friend," Dieter began – as was his wont when he had bad news – "I have to tell you, there's always two ways to look at something. I always prefer to look at the optimistic side. It's more fun. And as I read your article, I wondered, it seems you aren't having fun."

Dieter, who passed away July 23, was a paradox, and he knew how to have fun. I should know. I spent countless hours with him working on design standards in all sorts of places: some pleasurable (weeks in Tempe each February were always a plus) and some not so much (a week in Hartford, CT, in the late summer; several bitter January days at Digital Equipment's old corporate getaways in Manchester, NH). I never met anyone who could be so tempermental yet so patient, so stubborn yet so flexible. He was a visionary and a leader but could put his considerable pride aside if it meant moving the ball forward. He would argue all day over the smallest details with some of the best and brightest of the PCB industry, and then pack up his laptop and all his papers and corral everyone for a good meal.

About those dinners. Over the four years I worked directly with him, I ate with Dieter so many times it was like having a second father. Each time was different, and each time was an event unto itself. He spent a good two hours at a sushi bar in Phoenix regaling Lisa Griffin and me with the problems he had designing a missile system for Philco-Ford in the late 1960s. (Apparently, the guide fins kept getting stuck, and the double entrendre about Dieter's malfunctioning missile doubled us over in laughter for days.) Conversations weren't always about work, of course. Dieter would spend meals talking about … meals. There was the 1,000-year-old-egg, a Chinese dish involving preserved poultry eggs in a earthen hull for up to several months, which increases its alkalinity and makes the "creation" smell like ammonia. (He ate it.) There was the night in Philadelphia where he insisted on treating a friend to the best Philly cheesesteak in town. Which wouldn't have been a story, except they couldn't find the right restaurant, so they ended hopping from place to place eating sandwich after sandwhich, waistlines bulging as they tried in vain to find their modern-day Murias cauldron.

Dieter had a way of transcending the political and sometimes very real technical disagreements and inspiring those around him to achieve a better whole. He remembered everything and everyone. He always looked for a better way to do things. His passion and excitement were contagious. He was my hero in this industry, and I will never forget him.
Cisco chatter. Somewhat less inspiring was Cisco's Aug. 13 announcement that it would lay off 8% of its workforce. Such statements are something of a ritual at the company; similar proclamations were made in 2013, 2012 and 2011, respectively.

The implication when such decisions are handed down is that lots of workers will find themselves without a job. Don't bet on it. Even accounting for open jobs that Cisco may have decided not to fill and offsets from acquisitions, the number of announced layoffs do not seem to match – that is, fall well short of – what the networking giant says it will eliminate.

In August 2013, Cisco said it would pare 4,000 jobs from its global workforce of 75,049 workers. And just five months earlier, another 500 positions were due to be cut. Yet, as of July 2014, the close of its 2014 fiscal year, the company had about 74,000 staffers worldwide. While numbers for its fiscal fourth quarter aren't yet available, the firm cut just 1,200 jobs through the first three quarters of its fiscal 2014.

This is a trend.

As of July 2012, Cisco employed 66,639 workers. That month, it said it would cut 1,300 jobs. A year later its headcount had increased by more than 8,400 workers.
Even the last major bloodletting wasn't as, well, bloody as predicted. In July 2011 Cisco announced it would ax 6,500 jobs, or 9% of its 71,825-man staff. A year later the headcount stood at 5,186 fewer, a significant number to be sure, but not as bad as what was forecast.

Certainly many companies respond to lower business forecasts with layoffs, and if business turns out stronger than expected some workers are spared the ax. But it goes to show that job security, even in the volatile tech sector, is likely better than one would think from just reading the headlines.
P.S. See you Sept. 9-11 at PCB West in Santa Clara!