Details

Written by

Mike Buetow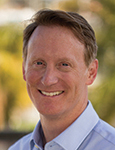 I sat with Irene Sterian at the SMTAI technical committee recognition dinner in September. (As an aside, if you've never had the pleasure of speaking with Irene, you really should find the time. She could make rubber chicken seem interesting.) Amid conversation on IoT, islands of St. Bernards, Quebec City, Elon Musk and cats, we got to talking about disruptive technology.

It was one of those conversations where you completely abandon the good manners your mother taught you, as you keep interrupting the other party out of excitement about the topic.

To be clear, I believe "disruption" is often an inflated term. Most of what we call disruptive is really just "painful to a certain segment of people or business." Take ride-sharing, for instance. Type in "Uber" or "Lyft" and "disruptive," and a Google search returns a combined 850,000 results. But what have those businesses truly changed? We still use what is essentially 100-year-old technology – cars – to get from Point A to Point B. Ride-sharing may have altered the value of the municipal taxi, but it certainly did not change the transportation industry.
Read more ...