Details

Written by

Robert Boguski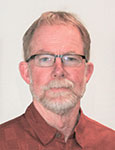 Explaining solder joint defects, one interruption at a time.

"Thank you all for promptly joining this morning's webmail conference call. Today we are going to review the x-ray images our outside lab FTP'd us yesterday. Please set your phones on mute by pressing *6 if you are not speaking, and set your computers to the link provided by the meeting invite. You can unmute your phones in the same way, by pressing *6, if you wish to contribute to the conversation. You may listen via phone link, or by plugging earbuds into your laptops and activating sound. If you feel compelled to speak, unmute your phone and speak one at a time. We'd like to give equal time to as many members of our several participating engineering groups as possible. We have a big agenda, and many participants, so let's get started."

Here we go. Amateur hour.
Read more ...