Details

Written by

Robert Boguski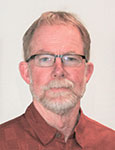 Diligence can pay off. (Sometimes.)

The call punctuated one otherwise listless afternoon.

"Can you come over for a meeting?"

Sure.

She never wants to order anything from us. She claims her process is perfect, hence no need for testing. She calls only when she wants to vent her spleen or get some free advice. She thinks our on-demand, zero-notice consultation time is limitless. No statute of limitations. She also really likes the value-added component of free advice, which she can mark up and pass along. That advice also tends to make her process more perfect than it already is. Imagine that: perfecting perfection. Did I mention that enabling wisdom was free?
Read more ...