Details

Written by

Susan Mucha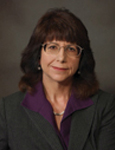 And more important, who will it affect, and how?

It's difficult to turn on a TV or read a major newspaper without seeing mention of Foxconn and the $10 billion flat-panel manufacturing facility targeted for southeastern Wisconsin. On one hand, it's great to hear manufacturing jobs may be created on the scale being bandied about: 3,000 near-term, according to Foxconn's quotes in several publications, and 13,000 (with an average pay of $53,000 plus benefits), according to Wisconsin Gov. Scott Walker. And while I don't relish the idea of Foxconn becoming the poster child for the electronics manufacturing services (EMS) industry, after decades of working in and consulting to participants that are rarely known outside of electronics, it is nice to see the industry get this type of national recognition.

But will it happen? Foxconn's track record isn't stellar. A highly touted deal in Pennsylvania that involved a $30 million investment and 500 workers didn't happen. Previously announced investments in Indonesia, India, Vietnam and Brazil have either yet to occur or were far below original projections.
Read more ...