Details

Written by

Mike Buetow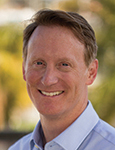 We left off last month speaking about factory automation. Manufacturing in the US is always a hot topic, never more so than during the run-up to the presidential election last fall. (Oh, you didn't hear about it? You will most definitely want to buy the book.)

By themselves, the numbers look good. The US manufacturing purchasing managers index, a barometer of the health of the industrial sector, has generally been moving up and to the right for years, according to the Institute for Supply Management. Over the same period, the Markit US manufacturing PMI has been solid as well. (Computer and Electronics Products is said to make up about 6% of the index.)
But when manufacturing is discussed, it's generally with an eye toward employment. In other words, the thinking goes, the more product the US builds, the more people it will employ.

Not so fast.
Read more ...