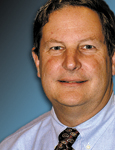 Try as we might, it's not easy to avoid these distractions.
Like so many in business, at the beginning of every year I roll out a plan that outlines some major or not so major initiatives that, together, our team is to accomplish, along with anticipated results of the plan in the form of an operating budget. The year begins with grand plans, high hopes and the enthusiastic resolve to "make things happen" so the new year ends up better than the previous one. Regrettably, about four to six weeks in, I am rudely reminded that some things we just can't plan for!

No matter how we prepare, the same three things, year in and year out, impact our best intentions and make the difference between success and failure. Put another way, if there were only three things I could improve, change – or eliminate the difficulty managing – they would be people, equipment and customer-generated waste.

Customer-generated waste is the reams of senseless surveys, audits, compliance documents and repetitive certifications that customers require us to have, complete, fill out or certify to. How many times in a given year can one company request to have the conflict minerals report completed? How many times need one fill out a customer questionnaire, survey or other document that basically asks all the information they already have about your company, products and key contacts? How many different and repetitive certification programs need one have to supply for the same product year after year? Someone has to receive, read and complete this customer-generated waste, and the time it takes distracts the business from improving and producing, all while costing money no customer wants to pay for. Every year the amount of time spent completing repetitive, unimportant C.Y.A. reports increases. Every year the number of certifications required, such as ISO, AS, QS, military, Nadcap, IPC, etc., increases. Together, the cost of repetitive and unessential documentation to the industry is staggering. While one hopes wiser minds will see the savings from eliminating the overlaps, instead they just create another. Yet, all would benefit from this reduction of waste.

Equipment is an entirely different challenge. Asia exhibitions feature hall after hall filled with equipment available there but not in the rest of the world. The HKPCA show, for instance, has literally dozens of manufacturers of drill machines. North America and Europe have the opposite problem: too few options! In the US, we have the option for offerings from two or three manufacturers. Some will say much of the equipment on display in China is not "high quality." That may be true – for some – but the overall quality of Chinese-produced equipment is improving dramatically.

Equally significant is much of the equipment sells for a fraction of equivalent lines in North America. In short, Chinese fabricators have a larger selection of equipment, much of which is dramatically less expensive than that offered in the West. I would like to have the option to choose from a larger supplier base and at a lower cost to stretch my already tight capital budget!

And then there's people. With the right people, so many challenges of equipment, customer-generated waste and the ability to attack and successfully achieve even the most lofty business plan and budget demands can be accomplished. Where, exactly, are those right people?

Finding employees is truly a challenge. One generation may show up to work on schedule but does not necessarily want to embrace the digital workplace.
Millennials are in tune with the digital environment but do not like to punch a clock consistently, five full days a week. And no one seems to want to work in a manufacturing facility. Worse: mixing old with new. The older employee often becomes insecure when watching the younger, tech savvy recruit. And millennials do not get the older employee's commitment to process, rules and structure. The problem is not just for PCB fabricators or the greater electronics industry. When I speak with colleagues in fields as diverse as retail, food processing and service companies, the No. 1 problem is finding the right help: employees who want to learn, contribute and make a career commitment, regardless of age, experience or education.

The three challenges are daunting, but as the new year is young, so are the plentiful opportunities to at least partially address each one. Each year brings industry gatherings that offer chances to meet, greet and mingle with people who need to hear about pressure points. A series of gatherings will be at IPC, SMTA and PCB West, some large, some small. While technology is always discussed in large doses, the opportunity to discuss industry waste and missed opportunities also exists. At exhibitions, companies – and their management – need to hear North America wants a level playing field by having greater availability of globally produced capital equipment. Progressive distributors need to hear there is an opportunity for sales and long-term servicing of equipment.

Ditto the industry needs to hear there is a significant and costly waste by having overlapping certification programs and repetitive surveys. The waste (cost) is real and distracts everyone from process improvement and technology enhancements.

And while industry events may not be the place to attract new talent to the industry, this is the time of year vocational schools and community colleges are preparing their graduating students for employment. Now is the time to connect with schools that have the next generation of workers and present our value proposition so those graduates know what our industry offers, and we can attract the best and brightest.

Peter Bigelow is president and CEO of IMI (imipcb.com); pbigelow@imipcb.com. His column appears monthly.