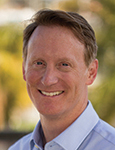 We left off last month speaking about factory automation. Manufacturing in the US is always a hot topic, never more so than during the run-up to the presidential election last fall. (Oh, you didn't hear about it? You will most definitely want to buy the book.)

By themselves, the numbers look good. The US manufacturing purchasing managers index, a barometer of the health of the industrial sector, has generally been moving up and to the right for years, according to the Institute for Supply Management. Over the same period, the Markit US manufacturing PMI has been solid as well. (Computer and Electronics Products is said to make up about 6% of the index.)
But when manufacturing is discussed, it's generally with an eye toward employment. In other words, the thinking goes, the more product the US builds, the more people it will employ.

Not so fast.
High-volume manufacturing, particularly electronics, is highly susceptible to automation. Pick-and-place machines and automated inspection systems have long pushed humans off assembly lines. Now comes a new study from ABI Research that forecasts industrial robot shipments will reach slightly more than 300,000 in 2017. Each one will likely replace a task once performed by a human.

The good news is revenue from industrial automation device implementation will reach $298 billion by 2025, with $45 billion alone attributed to robotics. That's going to be a healthy market for those still around to corral it. The downside? The beneficiaries might be limited.

Speaking of beneficiaries, certainly many of them will be contract assemblers, especially the bigger ones. In that vein, our annual coverage of the 50 largest EMS companies starts on pg. 31. We have been compiling and publishing the CIRCUITS ASSEMBLY Top 50 since 2009, and it's always fascinating to look at how the list evolves from year to year. We originally undertook the effort as an attempt to fill in some much-needed blanks, as other such lists either ignored entire segments of contract electronics manufacturing suppliers (such as ODMs), or omitted companies outside the predominantly English-speaking ones. Logically, how can an index include Foxconn, which designs and builds computers for HP, Dell and others, and not include Compal or Quanta, which design and build computers for HP, Dell and others? Should it include a company like Alco Electronics, which gets 93% of its revenue from RCA? What about John Deere Electronic Solutions, the in-house EMS arm of the agriculture heavy equipment giant?

Unlike past years, what stood out this year is how stagnant the rankings were, especially in the upper echelon. M&A activity among the top tier is hardly dead. But what's changed is the size of the deals. Sure, Foxconn can absorb a $22-billion entity like Sharp, an OEM whose revenues are not included in the rankings. But acquisitions have for the most part become about strategy, not machismo. So what we see are deals like Celestica's acquisition of Karel, which enhances the EMS's vertical build-to-print capabilities for wire harness assembly, systems integration and sheet metal fabrication in one of its key end-markets (aerospace) and geographies (Mexico). Scanfil's 2015 acquisition of PartnerTech, which more than doubled its revenues on paper, is an anomaly.

M&A is cyclical. This doesn't mean a permanent end to the mega-deals so common in the 1990s and early 2000s, epitomized by Sanmina's swallowing of SCI Systems, a competitor three times its size. I believe those days will return at some point. As it stands, the companies in the CIRCUITS ASSEMBLY Top 50 have EMS/ODM revenues of roughly $371 billion. Meanwhile, the electronics assembly market is worth roughly $2.1 trillion, not including component sales, according to the Japan Electronics and Information Technology Industries Association (JEITA). That suggests plenty of headroom left for EMS to grow, either by gaining share through increased outsourcing or acquisition.

Finally, we are pleased this month to announce the program for the 26th annual PCB West conference taking place Sept. 12-14 at the Santa Clara (CA) Convention Center. The show features a record number of presentations, and alongside our traditional focus on designer and engineer educational programming we are offering 21 hours of free technical talks. Also new this year is a special PCB/EMS Management Forum with topics ranging from capital equipment to recruiting and hiring to marketing.

All that plus a sold-out exhibition floor with more than 100 leading companies in the CAD/CAM software, fabrication and EMS industries: how can you miss it? Register now at pcbwest.com.