Details

Written by

Tim O'Neill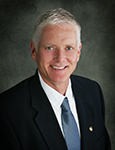 Picking the right tool for electrochemical contamination at the rework bench.
A half-dozen versions of the same scenario occurred in the past month, all having to do with materials and processes used in post-op/rework applications. This step of the production process often escapes the attention of engineers because there's no cool machinery or any real engineering that takes place. Most hand-solder operators are highly proficient and have developed techniques that get the job done, which can lull a supervisor or production manager into a false sense of security. Electrochemical contamination doesn't normally appear until it has become a dreaded field failure. In fact, if the issue is contamination/corrosion/leakage-related, the first place I look is the rework bench, and eight times out of 10 that's where the trouble spots lie.

Manual soldering applications have different requirements than upstream processes, and it's worth detailing these differences to understand the importance of materials selection and proper usage.
Read more ...