Details

Written by

Clive Ashmore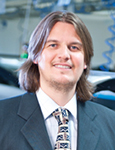 Adding just enough material for a set amount of prints can ensure good outcomes.

Although no-clean solder pastes are the most prevalent materials used in electronics assembly today, water-soluble pastes are still in the game. In market sectors like aerospace, military, automotive and industrial, water-soluble materials are frequently the specified-in, legacy product – often because of the reliability requirements to remove flux residues. Printing water-soluble solder pastes, however, is quite a different process than printing no-clean materials. Assembly specialists take note!

Back in the day, no-clean pastes were the more fickle materials, with delicate operating windows and strict storage requirements. Over the years, massive amounts of development and a focus on maximizing process efficiency (i.e., eliminating an unnecessary cleaning step) put no-clean in the processability fast lane, while water-soluble material R&D got lapped. Although new water-soluble pastes have been released in recent years, they are still generally more difficult to print than no-clean pastes, and the finesse required to successfully print them isn't always well understood. Put simply, the primary challenge with water-soluble pastes is they are hydroscopic (absorb water) in their function, making them a bit sponge-like.
Read more ...