Details

Written by

Mike Buetow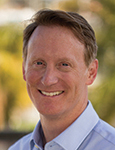 The question – actually, it was more of a plea – was to the point: How are fabricators handling first article inspection requirements?

Confusion, the writer pointed out, appeared to be growing throughout the supply chain, as it attempts to sort out just how often FAI needs to be performed.

It's a fair question. Inspection is time-consuming (and thus expensive) and considered in many quarters to be non-value-added. And that's not just for manufacturers but also customers, which face both additional evaluations and a data avalanche. That avalanche is the result of the surge in acceptable quality limit (AQL) samples of FAI measurements as supplied to the customer, which then must enter, sort and distribute (as needed) all that data. It is one thing to impose requirements on suppliers, but in the case of AS9100D, those requirements might be backflowing.
Read more ...