Details

Written by

Akber Roy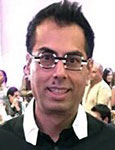 Microvias have a domino effect, increasing available copper and lowering resistance.

Today electronic devices typically use designs with complex requirements that only high-density interconnect (HDI) technology can meet. Component manufacturers support the move by making components with smaller pitches. Because they are using more I/O connections, larger FPGAs and ASICs operate at higher frequencies, and the sharper rise times require smaller PCB features. The HDI PCB process supports these requirements exceptionally.

HDI PCB designs use microvias that offer a number of electrical benefits, and they also improve the power integrity of the assembly. This enhanced integrity comes from such sources and enhancements as decoupling capacitors, presenting a smaller mounted inductance, and chip pinouts requiring fewer perforations, thus delivering better performance from planes. The HDI PCB process also uses dielectrics of different thicknesses that reduce plane capacitance compared to conventional design.
Read more ...