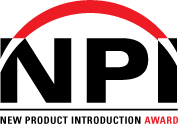 Spring 2014 NPI Award registration is now closed. 2014 NPI Award winners will be honored at the IPC Apex Expo in Las Vegas on Mar. 25, 2014. 

Entry fees are $500 (US) per product entry.

 *All entrants to the NPI program must read the NPI Terms and Conditions.
How does it work?

Entrants must submit a single registration form for each product and category entered. All entries must include a 250-word (maximum) statement describing the product in terms of its innovation, compatibility, cost-effectiveness, design, speed/throughput improvements, ease of use, and maintainability and reparability; a PDF or Word file of corresponding technical product literature and/or product specifications, and a high-resolution (266 dpi or greater) digital image (.jpg, .tif or .eps).
Email information to This e-mail address is being protected from spambots. You need JavaScript enabled to view it .
Columns
There's been a flurry of EMS acquisition activity of late, with Natel's acquisition of EPIC Technologies and Benchmark's pickup of Suntron and CTS among the larger deals.
Read more...
What Does New CEO for Microsoft Mean for Hardware?
In the end, Microsoft couldn't pull the trigger. In Seattle, outside just wasn't "in."
The world's largest software developer today named Satya Nadella, head of the the company's Server and Tools unit, as its new chief executive. The 46-year-old Nadella becomes just the third person to lead Microsoft, one of the most successful and wealthiest companies ever.
Read more...
Features
A Systems-Level Approach to Product Development
Is there a way to more tightly integrate materials and process development so as to accelerate the pace of innovation?
Read more...
Reducing Stencil Wipe Frequency
A new study of nanocoatings allows users to visualize solder paste flow under the stencil.
Read more...
Products
Getech Releases GLRS Laser Singulater
GLRS laser singulation system is configurable with a near IR laser (1032nm) for use with metal-core substrates or a green laser (532 nm) for use with ultra-thin and flexible substrates. Inert gas...