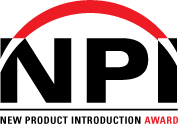 August 2014

Registration for the spring 2015 NPI Awards for electronics assembly equipment, materials and software suppliers will open August 1, 2014.
December 2014


The deadline for entries is December 15, 2014. All entries must include product description (see requirements), corresponding digital image and payment to be considered.

February 2015


The 2015 award ceremony will take place February 24, 2015, on the trade show floor of the IPC Apex Expo in San Diego.

April 2015

An article featuring the winners will be published in the April edition of CIRCUITS ASSEMBLY. There is also special advertising opportunities for winners. (Contact This e-mail address is being protected from spambots. You need JavaScript enabled to view it for advertising questions.)
Columns
Eastern-US: China's New Competitor?
Parity emerges among EMS Factories from Asia, Mexico and the US.
For the first time in years we see parity in the Eastern US among EMS factories from Asia, Mexico and the US. This EMS market condition will permit American OEMs (the EMS industry refers to OEMs as customers) to have more EMS pathways to choose from. Now more than ever, such EMS assignments will require deeper investigation relating to the OEMs' evaluation of manufacturing strategies.
Read more...
For those who count on the electronics industry for big feats, it's been a remarkable couple of years.
Read more...
Features
Advances in Concentration Monitoring and Closed-Loop Control
Contaminated bath water skews refractive index results. New technology can accurately measure aqueous cleaning agent concentration.
Read more...
Circuits Disassembly: Materials Characterization and Failure Analysis
A systematic approach to nonconventional methods of encapsulant removal.
Read more...