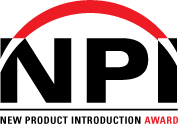 Entries must have been introduced to market (any region) no earlier than Mar. 1, 2013 for eligibility.

Entries must comply with all stated rules and requirements. 

Entries must be e-mailed by Jan. 20, 2014. No late entries are accepted.

All winners are announced at the awards ceremony. Winners are not notified in advance.

Winners are selected solely on their product's merits. Prior, existing or pending business relationships with CIRCUITS ASSEMBLY or UP Media Group are not a consideration.

It is the judges' option not to award a winner in a given category.

There is no limit to the number of categories any company enters.

Submit one online entry form per product entered.

Award winners may acknowledge receipt of the award in advertising, promotional material and company stationery.
Columns
The Flash Programming Flow
On-board flash memory device testing and programming.
Read more...
Does Reliability Have a Place In EMS?
Experts say physics of failure is overtaking MTBF as the go-to model.
Read more...
Features
Technology Truck Tours: The New Alternative to Trade Shows?
As the electronics manufacturing industry worldwide has changed dramatically, marketers of OEM capital equipment have changed their strategies and methodologies. Successful marketers have learned to think outside the box – and in some cases, even outside the exhibit hall.
Read more...
MassChallenge, a not-for-profit accelerator program, aims to "create a bigger pie" by helping innovators get to market.
Read more...
Products
TRI Rolls Out TR7500 SIII 3D AOI
TR7500 SIII 3D AOI has five color cameras and 3D laser for 3D height inspection. Combines 3D profile measurement with multi-angle 2D inspection. Is for post-reflow assembly inspection. Inspects 01005...