Written by Mike Buetow
Thursday, 01 April 2010 00:00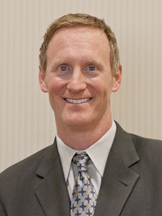 The sudden unintended acceleration problems in Toyota's vehicles have touched off a firestorm of controversy over the cause(s). Accusations of problems with the electronics throttle system were quickly followed by emphatic denials by the automaker. Then on Feb. 23, Toyota's top US executive testified under oath before US Congress that the automaker had not ruled out electronics as a source of the problems plaguing the company's vehicles. Subsequently, other company officials denied that was true.

To confuse matters more, a professor of automotive technology claims to have found a flaw in the electronics system of no fewer than four Toyota models that "would allow abnormalities to occur." Testifying before Congress, David W. Gilbert, a Ph.D. with almost 30 years' experience in automotive diagnostics and troubleshooting, said the trouble locating the problem's source could stem from a missing defect code in the affected fleet's diagnostic computer.

Prof. Gilbert said his initial investigation found problems with the "integrity and consistency" of Toyota's electronic control modules to detect potential throttle malfunctions. Specifically, Prof. Gilbert disputed the notion that every defect would necessarily have an associated code. The "absence of a stored diagnostic trouble code in the vehicle's computer is no guarantee that a problem does not exist." Finding the flaw took about 3.5 hours, he added. (A video of Prof. Gilbert's test at his university test track is at www.snotr.com/video/4009.)

It took two weeks for the company to strike back. In early March, Toyota claimed Prof. Gilbert's testimony (http://circuitsassembly.com/blog/wp-content/uploads/2010/03/Gilbert.Testimony.pdf) on sudden unintended acceleration wasn't representative of real world situations. In doing so however – and this is important – Toyota made no mention (at least in its report) about Prof. Gilbert's more important finding: the absence of the defect code. Was Toyota's failure to address that an oversight? Or misdirection?

Second in concern only to the rising death toll is Toyota's disingenuous approach to its detractors. Those who follow my blog realize I've been harping on this for several weeks. But why, some readers have asked.

The reason is subtle. Electronics manufacturing rarely makes international headlines, and when it does, it's almost always for the wrong reasons: alleged worker abuses, product failures, (mis)handling of potentially toxic materials, and so on. The unfolding Toyota story is no different.

Yet it's important the industry get ahead of this one. Planes go down over oceans and their black boxes lost to the sea. Were the failures brought about by conflicts between the cockpit navigational gear and on-board satellite entertainment systems? When cars suddenly accelerate, imperiling their occupants, was it a short caused by tin whiskers that left the driver helpless? It's vital we find out.

In the past four years, NASA's Goddard Space Flight Center, perhaps the world's premiere investigator of tin whiskers, has been contacted by no fewer than seven major automotive electronics suppliers inquiring about failures in their products caused by tin whiskers. (Toyota reportedly is not one of them, but word is NASA will investigate the incidents on behalf of the US government.) These are difficult, painful questions, but they must be examined, answered, and the results disseminated. Stonewalling and misdirection only heighten the anxiety and fuel accusations of a cover-up.

We as an industry so rarely get the opportunity to define just how exceedingly difficult it is to build a device that works, out of the box, as intended, every time. A Toyota Highlander owner has a satellite TV monitor installed into his dash, then finds certain controls no longer work as designed. A Prius driver's car doesn't start when he's using his Blackberry. It's impossible for an automotive company to predict and design for every single potential environmental conflict their models may encounter.

The transition to lead-free electronics has been expensive and painful for everyone – even for those exempt by law, because of the massive infiltration of unleaded parts in the supply chain. And despite no legal impetus to do so, some auto OEMs have switched to lead-free. Moreover, to save development time costs, automakers are quickly moving to common platforms for entire fleets of vehicles, dramatically exacerbating the breadth of a defect. We do not yet know if lead-free electronics is playing a role in these catastrophic failures. But if tin whiskers or some other electronics-related defect are the cause, or even a cause, of these problems, we need to know. If we are inadvertently designing EMC in, we need to know.

Toyota's PR disaster could be a once-in-a-lifetime chance for the electronics industry to reposition itself. What we build is important and life-changing. This is a chance to take back our supply chains from those whose single purpose is cost reduction, and to redefine high-reliability electronics as a product worth its premium. And it's a chance to explore whether wholesale industry changes are conducted for the good of the consumer, or for short-term political gain. It's a tragic reminder that science, not opinion, must always win, and that moving slowly but surely is the only acceptable pace when designing and building life-critical product.

'Virtually' great. A big "thank you" to the 2,600-plus registrants of this year's Virtual PCB conference and exhibition. It was the best year yet for the three-year-old show, confirming once again that there's more than one way for the industry to get together. The show is available on-demand through May 4; be sure to check it out at virtual-pcb.com.
Last Updated on Friday, 26 March 2010 09:51
Columns
Eastern-US: China's New Competitor?
Parity emerges among EMS Factories from Asia, Mexico and the US.
For the first time in years we see parity in the Eastern US among EMS factories from Asia, Mexico and the US. This EMS market condition will permit American OEMs (the EMS industry refers to OEMs as customers) to have more EMS pathways to choose from. Now more than ever, such EMS assignments will require deeper investigation relating to the OEMs' evaluation of manufacturing strategies.
Read more...
For those who count on the electronics industry for big feats, it's been a remarkable couple of years.
Read more...
Features
Advances in Concentration Monitoring and Closed-Loop Control
Contaminated bath water skews refractive index results. New technology can accurately measure aqueous cleaning agent concentration.
Read more...
Circuits Disassembly: Materials Characterization and Failure Analysis
A systematic approach to nonconventional methods of encapsulant removal.
Read more...