Written by E. Jan Vardaman
Monday, 01 March 2010 00:00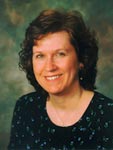 Will companies in the land of key suppliers remain powerhouses?
While much of Asia is recovering from the economic downturn, Japan still struggles. While some improvements can be seen, a difficult road is ahead. According to Japan's Cabinet Office, the nation's economic composite index rose 1.6 points to 95.9 in November, gaining ground for the eighth consecutive month, on a production recovery driven in part by China's economic growth. This marks the first time since 1997 the index has moved up eight months in a row, prompting the Japanese government to state for the second straight month that the overall economy is improving. Manufacturers' output continued to increase, with the industrial production index rising 2.6% and shipments of producer goods climbing 1.6%. Large-scale power usage grew 2.2%, signaling that factory-operating rates are improving. Sales in wholesale trade were also strong. However, the composite index was still below the levels seen before the financial crisis erupted in autumn 2008, and domestic demand remains sluggish. Sales for small and midsize manufacturers slipped 1.2% in November. According to BNP Paribas Securities (Japan) Ltd., real GDP growth will likely be 4% for the December quarter. While Japanese GDP still places it as the second largest economy in the world, the country may not be considered the economic powerhouse that it once was. Toyota's massive recall is the latest blow to the Japanese corporate image, at least for that of quality. The country is a far cry from the days back in 1989, when the late Sony founder Akio Morita and politician Shintaro Ishihara published the famous The Japan that Can Say No.
Will companies in the electronics industry remain powerhouses? The recent Global Semiconductor Packaging Materials Outlook, published by SEMI and TechSearch International, revealed that Japan-headquartered companies hold major shares of the semiconductor packaging and assembly materials business. Ibiden and Shinko Electric are the two top laminate substrate suppliers in terms of revenue. Japan-headquartered suppliers dominate the global leadframe market, holding more than 50% in revenues of the 2009 market. Japanese mold compound suppliers accounted for greater than 70% of the global mold compound market. These companies include Hitachi Chemical, Kyocera Chemical, Nitto Denko, Shin-Etsu Chemical, and Sumitomo Bakelite. Japanese companies such as Shin-Etsu and Namics are also major underfill material suppliers. In die attach paste, Japanese companies hold a smaller share, but in die attach film, Hitachi Chemical dominates the market and Nitto Denko is also a key player. In solder spheres, Senju Metal Industry has maintained its leadership position for many years. Many of these firms have been a great source of new material developments critical to our industry. While no one expects another plant explosion that cuts the world's supply of a material, such as the one that took out one of Sumitomo Bakelite's mold compound plants many years ago, it is critical that materials research continues to meet the industry's evolving needs. As the industry moves into the next silicon technology nodes and ultra low-k dielectrics, new material development to meet packaging needs will be critical.
Unprecedented unemployment. Major Japanese companies are going through a period of layoffs not seen since before World War II. With recent changes in Japanese law regarding the use of temporary and part-time workers, large Japanese companies are not only closing plants, but are shedding large segments of their workforces. Even Japanese subsidiaries of multinational companies have closed operations, such as the closing of Nokia's R&D center in Japan, which put approximately 200 researchers out of work. All these practices have created a large number of "consultants" available for hire – a development that may be beneficial to overseas companies seeking assistance gaining greater understanding of business practices and means to better penetrating Japanese markets.
What does the future hold for Japanese electronics companies? Will they still be able to maintain the strong commitment to R&D in electronic materials and other areas? Will the latest mergers between companies such as NEC and Renesas result in a stronger, more able electronics company? What future mergers can be expected?
A prediction: Japanese companies led by "maverick" thinkers in executive roles will be the ones that prosper. The fate of Japanese corporations that do not evolve to meet the new economic challenges is uncertain.  CA

References
1. Nikkei, Jan. 9, 2010.
E. Jan Vardaman is president of TechSearch International (techsearchinc.com); This e-mail address is being protected from spambots. You need JavaScript enabled to view it . Her column appears bimonthly. 
Last Updated on Tuesday, 09 March 2010 11:55
Columns
Eastern-US: China's New Competitor?
Parity emerges among EMS Factories from Asia, Mexico and the US.
For the first time in years we see parity in the Eastern US among EMS factories from Asia, Mexico and the US. This EMS market condition will permit American OEMs (the EMS industry refers to OEMs as customers) to have more EMS pathways to choose from. Now more than ever, such EMS assignments will require deeper investigation relating to the OEMs' evaluation of manufacturing strategies.
Read more...
For those who count on the electronics industry for big feats, it's been a remarkable couple of years.
Read more...
Features
Advances in Concentration Monitoring and Closed-Loop Control
Contaminated bath water skews refractive index results. New technology can accurately measure aqueous cleaning agent concentration.
Read more...
Circuits Disassembly: Materials Characterization and Failure Analysis
A systematic approach to nonconventional methods of encapsulant removal.
Read more...