Written by E. Jan Vardaman
Friday, 01 January 2010 00:00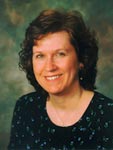 Higher capex and concern over debt and defaults are in the cards for 2010.

Many economists agree we are at the bottom of the downturn, and the outlook for most regions is brighter. Government stimulus spending around the globe is credited for the improvement, but continues to be required to sustain the recovery. Asia, especially its emerging economies, is experiencing recovery faster than the West. The World Bank upgraded its forecast for China's economic growth for 2009 to 8.4%. The exception is Japan, where many companies seem to be suffering from a "deer in the headlights" syndrome and don't know which direction to move. In an attempt to improve Japan's economic situation, its central bank will pump short-term funds into the financial system to improve liquidity. Many economists caution that stronger domestic demand is needed to ensure a sustainable recovery in China, as well as other regions.

Likewise, 2009 has been a tough year for electronics companies, but projections for 2010 are brighter. While the number of exhibitors in SemiCon Japan in December was roughly half 2008's count, market analysts were optimistic in their outlooks. iSuppli Japan analysts focused on the new phase of the electronics market. High brightness LEDs, power devices, medical, and energy sectors are seen as growth areas. SEMI forecasts equipment spending would increase from $16 billion in 2009 to more than $24 billion in 2010 – closer to the 2008 level of $29.5 billion. While most spending is for wafer processing, the numbers also include test, assembly and packaging.

There are other positive signs for equipment fabs. Goldman Sachs reported that the top four semiconductor foundries' total wafer shipments increased 14.6% sequentially in the third quarter, to within 3% of the historical peak set in the third quarter of 2008. TSMC raised its fourth-quarter revenue target and reported that 300 mm shipments were solid until November, and that 65 nm lead-time is 12 weeks. TSMC also reported improvements in 200 mm bookings. Goldman estimates that TSMC raised its capex to $2.4 billion from $1.5 billion in 2009, and will spend more than $3 billion in capex in 2010. Chartered and UMC both increased 2009 capex, and Chartered is now part of Global Foundries, which has already announced major expenditures on its new fab in Albany, NY.

The four major semiconductor subcontract assembly and test operations report improvements in utilization and have increased capex above plans at the beginning of 2009. Some companies, including ASE, are reporting revenue growth. While visibility is somewhat limited, the outlook for 2010 is positive.
The market for semiconductor packaging materials, including thermal interface materials, is expected to reach $15.8 billion in 2009 and grow to $20.1 billion by 2013, according to a new study by SEMI and TechSearch International. Laminate substrates remain the largest segment of the market, worth an estimated $6.8 billion globally in 2009.

Bright spots? Advanced packaging remains an industry bright spot. In 2009 the only major package type to show unit volume growth was the wafer-level package (WLP). This package will grow at a compound annual rate of 11.5% through 2013. Growth in flip chip interconnect also shows promise, as many companies convert from wire bond to flip chip in wireless applications.

The green trend also is driving growth in some segments of the industry, as many regions attempt to cut CO2 emissions and improve energy efficiency. There is increased demand for power devices, as companies make improvements to many types of motors used in a variety of applications such as automotive, energy, and trains. LED shipments will grow for applications, including backlights.

Consolidation is expected to continue in equipment, materials and services. In the materials sector, Henkel's acquisition of National Starch and Chemical's business units and Dow Chemical's purchase of Rohm and Haas stand out as mega-mergers. On the semiconductor equipment side, KLA-Tencor purchased ICOS (the European inspection company), and Applied Materials announced the acquisition of Semitool. In Taiwan, Chipbond and IST have announced plans to merge their gold-bumping service operations and assembly services for LCD driver ICs.

Future concerns. While improvements are projected for 2010, spending levels will take time to return to the levels of 2007 and 2008. While some analysts predict the industry will rebound faster than in previous recessions, others cite the continued need for government stimulus programs to boost demand. Concerns remain about events that could derail the recovery. For example, Dubai's announcement of a potential default on almost $60 billion of debt left many economists wondering if the city-state is a lone event or a portent of more shocks. Regions of concern include Russia and the former Soviet bloc, as well as the US, Japan and Germany, which are contending with large amounts of debt resulting from excessive borrowing, with the oil binge spending in the former, and budget deficits as a result of stimulus spending in the latter.1
 
References
1. Graham Bowley and Catherine Rampell, "Looking for the Next Debt Bomb," International Herald Tribune, Dec. 2, 2009, p. 1.
E. Jan Vardaman is president of TechSearch International (techsearchinc.com); This e-mail address is being protected from spambots. You need JavaScript enabled to view it . Her column appears bimonthly. 
Last Updated on Thursday, 07 January 2010 14:36
Columns
Eastern-US: China's New Competitor?
Parity emerges among EMS Factories from Asia, Mexico and the US.
For the first time in years we see parity in the Eastern US among EMS factories from Asia, Mexico and the US. This EMS market condition will permit American OEMs (the EMS industry refers to OEMs as customers) to have more EMS pathways to choose from. Now more than ever, such EMS assignments will require deeper investigation relating to the OEMs' evaluation of manufacturing strategies.
Read more...
For those who count on the electronics industry for big feats, it's been a remarkable couple of years.
Read more...
Features
Advances in Concentration Monitoring and Closed-Loop Control
Contaminated bath water skews refractive index results. New technology can accurately measure aqueous cleaning agent concentration.
Read more...
Circuits Disassembly: Materials Characterization and Failure Analysis
A systematic approach to nonconventional methods of encapsulant removal.
Read more...