Wednesday, 28 March 2012 00:00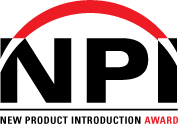 Entries must have been introduced to market (any region) no earlier than Mar. 1, 2013 for eligibility.

Entries must comply with all stated rules and requirements. 

Entries must be e-mailed by Jan. 20, 2014. No late entries are accepted.

All winners are announced at the awards ceremony. Winners are not notified in advance.

Winners are selected solely on their product's merits. Prior, existing or pending business relationships with CIRCUITS ASSEMBLY or UP Media Group are not a consideration.

It is the judges' option not to award a winner in a given category.

There is no limit to the number of categories any company enters.

Submit one online entry form per product entered.

Award winners may acknowledge receipt of the award in advertising, promotional material and company stationery.
Last Updated on Tuesday, 16 April 2013 12:59
Columns
European RoHS Enforcement Explained
A series of workshops next month on compliance with RoHS and other directives will help US companies looking to break into the European market.

Read more...
Believing Foxconn Means Suspending Belief
The Foxconn makeover is in full swing, with the latest this piece from the New York Times that supposes that the world's largest ODM is worried that Apple -- yes, Apple -- might be bringing it down:
Read more...
Features
Managing Your ESD Program
SMT Reflow Oven-to-Oven Repeatability
How to adjust an oven so a single recipe will work across multiple ovens for an individual product.
Read more...
Products
Inventec Releases SnBiAg Solder Paste
Tin-bismuth-silver solder paste for SMT assembly has silver content of >1% for improved mechanical reliability and thermal cycling. Melting point is around 139°C. Offers good soldering yield for...