Written by Mike Buetow
Sunday, 01 November 2009 00:00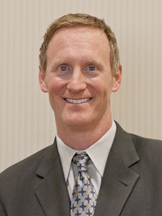 I haven't seen it all, but sometimes it feels like it.
Like, for example, when Canada issues a national inquiry into the possible ban of five rosin-containing substances from all products manufactured and sold there.

Yes, you read that right: rosin. As in tree sap.

A ban on rosin would make it difficult, if not impossible, for electronics manufacturers to conduct business in Canada. Notes the IPC trade group, which submitted comments against the proposal to the Canadian Department of the Environment, rosin is used in the manufacture of more than 75% of electronics products, including defense systems, telecommunication and transportation technologies. It would mean more expensive products for consumers there, as manufacturers would have to engineer products specifically for that market. Moreover, you would hear the proverbial great sucking sound as Canadian electronics manufacturers bolted for countries that do not ban the use of rosin.

According to IPC technical director Dr. Greg Munie, rosins are naturally occurring materials that possess irreplaceable chemical and electrical properties that ensure a reliable, safe and long-lasting product. There is no known chemical or combination of chemicals that can provide the same functionality and reliability of rosin. Therefore, eliminating rosin would force a change in the composition of soldering flux and solder paste that will ultimately affect the reliability of the final product.

It's true that rosin-free fluxes have been available and in use for years. But that comes as small comfort to the responsible manufacturers that have invested heavily in air filtration and ventilation systems to protect their employees. We encounter hazardous materials every day – my wife is singlehandedly trying to bail out the economy through her massive purchases of cleaning products containing bleach – but handled correctly and with the appropriate safety gear in place, they do not pose health threats.

Indeed, as one engineer joked, the average Canadian is probably exposed to more rosin sitting around campfires or heating their homes with wood. Perhaps Canada should cut down and export all its sap-producing trees, too.

Trade (no) shows. Productronica takes place this month, wrapping up a trying year for trade show producers. Starting with the tepid attendance at Apex last spring and continuing through the anemic turnouts at IPC Midwest and SMTA International in September and October, respectively, the time to deal with the industry's apathy toward these gatherings is now. While several companies remain on travel lockdown, the Chicago and San Diego locations were central to large numbers of designers and assemblers, precious few of whom bothered to make the (short) drives.

The attendance for SMTAI's technical conference remains pretty good. But there was very little traffic on the exhibition floor, a result that mirrored IPC Midwest a few weeks earlier.

We can blame the economy. We can blame the layoffs. We can blame a lot of things. But the industry seers – also known as the media – have been saying for years there are too many shows. With Electronics New England, Electronics West, the myriad Design2Part shows, Apex, Assembly Technology Expo, IPC Midwest, PCB West, SMTAI, and countless vendor days, among many others, the regionalization – and bastardization – is effectively complete. There is simply no reason for a potential attendee to get excited about an event, because when you are practically showered with opportunities, the impact is dramatically lessened. The show producers of these events are going to have to look hard at their bank accounts and reconsider their missions. While I would be surprised if the for-profit companies (of which Circuits Assembly's parent company, UP Media Group, is one) changed their approach, it's high time the trade associations get together and get an agreement done that puts some sanity back into the trade show calendar.

Productronica and Nepcon China are the largest electronics assembly equipment/materials shows outside of Japan, but they have no technical conferences to speak of. Meanwhile, the US-based shows are suffering in attendance, but the conference side is much stronger than what is found offshore. The US might not be the ideal site for a blowout exhibition, but the primary goal of a technical conference is to create a forum for the exchange of ideas, and that not-so-minor goal would be enhanced by having a critical mass of engineers in one place.
Put the egos and greed aside, and get it done.

Maximizing the line. On the Circuits Assembly blog over the past month, Dr. Ron Lasky (or "Dr. Ron" to most), has been serving up a scintillating story on line balancing. Most companies way overestimate their actual line utilization rates. If you haven't seen it, be sure to take a look (http://www.circuitsassembly.com/blog/).
Last Updated on Wednesday, 18 November 2009 18:37
Columns
Eastern-US: China's New Competitor?
Parity emerges among EMS Factories from Asia, Mexico and the US.
For the first time in years we see parity in the Eastern US among EMS factories from Asia, Mexico and the US. This EMS market condition will permit American OEMs (the EMS industry refers to OEMs as customers) to have more EMS pathways to choose from. Now more than ever, such EMS assignments will require deeper investigation relating to the OEMs' evaluation of manufacturing strategies.
Read more...
For those who count on the electronics industry for big feats, it's been a remarkable couple of years.
Read more...
Features
Advances in Concentration Monitoring and Closed-Loop Control
Contaminated bath water skews refractive index results. New technology can accurately measure aqueous cleaning agent concentration.
Read more...
Circuits Disassembly: Materials Characterization and Failure Analysis
A systematic approach to nonconventional methods of encapsulant removal.
Read more...