Written by Mike Buetow
Monday, 05 December 2011 14:34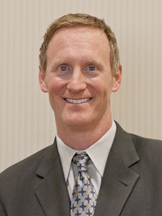 Given the high cost of silver, it may be surprising at first glance to see low-silver alloys being met with what could only be called lukewarm enthusiasm. Despite the best efforts of Dr. Greg Henshall and a small band of other researchers and engineers, few companies have entered more than the preliminary testing phase.

This was in full evidence at Productronica last month. An unscientific sampling of the more than a dozen solder suppliers there suggests low-silver is not the panacea some had hoped when it was introduced. Why? Primarily because reliability and processing knowledge beat costs.

In case after case, we were informed that interest has been spotty, at best. Reliability in some applications is a question, and assemblers appear, well, fatigued from nearly 10 years of constantly testing and revising lead-free recipes. We know now that no lead-free solder is a drop-in replacement for eutectic tin-lead, a point most solder vendors have quietly stopped pressing. We've even heard some Japanese companies are quietly lobbying EU officials to relax the RoHS rules in order to – are you ready for this? – permit the use of solder in a wider array of electronics products. The reason: Tin-lead is more environmentally friendly than the alternatives.

That said, in a year that started out hot and is ending tepid, Productronica was pure gold. The show was a bit smaller from the exhibit side – which is not to say it wasn't still huge – but veterans will recall when the U-Bahn stopped at both entrances of the massive New Munich Trade Fair Center. Some of those veterans, who will remain me, learned the hard way that the East entrance to the hall is no longer needed. Still, some restraint on the size of the exhibits has long been in order, and we began to witness mild evidence of that this year.

On the show floor, two stories emerged. One is the slow-motion separation of Yamaha and Assembléon, its primary distributor in North America and Europe. Although Assembléon may well sell as many placement machines as any company in the world (once units of its own lines are added in with those it sells on behalf of Yamaha), there is reason to believe a change is coming, and soon. At the show, Assembléon debuted a multifunctional platform called the iFlex, which potentially would compete with the Yamaha lines it reps. Meanwhile, Yamaha has been gearing up to establish a direct US and Europe sales and service presence, hiring staff (including an ex Assembléon manager) and developing a new channel with one of its longtime Asian distributors. It's remarkable, after so many years of intense competitive pressures, that while some of the pick-and-place vendors have changed hands, none of them has consolidated. Just before the show, Yamaha and Assembléon re-upped their distribution agreement for one year, with an option for one more, but the future of the relationship has never been more in doubt.

On the fab side, robotics were the rage. The PCB fabrication exhibits have shrunk over the years and are now down to about one hall (although exhibitors were spread over two, intermingled with large lounge areas and contract assemblers). Ten years ago, Productronica featured lots of large plating and develop/etch/strip lines and lamination equipment designed for large and heavy backplanes. Meanwhile, machines shown at the CPCA Show in Shanghai could fit in a shoebox. That equation has completely flipped: Productronica is now characterized by ample models of small-scale prototype and batch production equipment. Still, the number and quality of lines far outpaces that of all other Western shows (namely IPC Apex/Expo). (We'll have the full report next month, or you can check the Productronica 2011 section on the PCD&F and Circuits Assembly websites.)

Each year at this time, CIRCUITS ASSEMBLY names its EMS Company of the Year. Without giving too much away, we had to postpone the announcement one month because our 2011 winner has been busy dealing with a natural disaster. We'll have the full story in January.

Also every December, this magazine reflects on our friends and colleagues who are no longer with us. While Steve Jobs was the biggest name in tech to pass away in 2011, the person I'll miss the most is Werner Engelmaier. In my family, the biggest compliment that can be bestowed is to be called "tough." Through the years I worked with Werner, I never saw him back down or acquiesce when he knew he was right. He always spoke his mind: truth trumped timidity. Werner was tough.
Our best wishes for a safe holiday season.
Last Updated on Tuesday, 06 December 2011 15:59
Columns
Eastern-US: China's New Competitor?
Parity emerges among EMS Factories from Asia, Mexico and the US.
For the first time in years we see parity in the Eastern US among EMS factories from Asia, Mexico and the US. This EMS market condition will permit American OEMs (the EMS industry refers to OEMs as customers) to have more EMS pathways to choose from. Now more than ever, such EMS assignments will require deeper investigation relating to the OEMs' evaluation of manufacturing strategies.
Read more...
For those who count on the electronics industry for big feats, it's been a remarkable couple of years.
Read more...
Features
Advances in Concentration Monitoring and Closed-Loop Control
Contaminated bath water skews refractive index results. New technology can accurately measure aqueous cleaning agent concentration.
Read more...
Circuits Disassembly: Materials Characterization and Failure Analysis
A systematic approach to nonconventional methods of encapsulant removal.
Read more...