Written by Peter Bigelow
Wednesday, 31 August 2011 00:56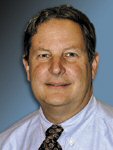 Could coordination with academia redirect the flow of talent?
When not listening to the constant US debate about unemployment, jobs and all that goes with it, or dealing with the more mundane daily tasks we all must handle so our companies thrive, I look around and ask, "Where are the future industry leaders?"

Clearly with high national – if not global – unemployment, large numbers of people are seeking jobs. Many are bright and well-trained – just not in printed circuit boards. And while the past decade has seen unprecedented contraction in the PCB industry in some parts of the world, many experienced industry workers have retired or are not current with technology. Regrettably, these people reflect the past, not the future.

Yes, many people are looking for jobs and, yes, some may be real finds for some companies in our industry. However, these workers are often mid-career and offer immediate ability but limited longevity. Equally, those from our industry present a mixed opportunity. On one hand, they understand the industry's idiosyncrasies. On the other, they either have been burned so badly during past cyclicality that they are happy elsewhere, or are so set in their ways that advancing process and technology may not be what they can bring to an ever-more-demanding capability table. What "none of the above" offers is fresh-from-school talent and the "can-do" drive and enthusiasm that energizes other major industries.

Over the years, many initiatives have been made to attract and develop young people to enter the PCB industry. The design community has probably the best track record, especially at the OEM level, as many of those companies are larger and recruit heavily from major universities' engineering programs. Success among EMS, supplier and fabrication companies has been limited. Some tell me "kids just don't want to be in our industry." I think that "kids" just don't know we exist!

My realization the next generation lacks awareness of our industry has grown over the past few years, while escorting my children through the college admissions process. Regardless of interests, majors or type of schools, every campus I have stepped onto has put its best foot forward discussing two specific topics: co-op/travel abroad opportunities and placement after graduation. These two areas may offer our industry the best opportunity for awareness.

Thankfully, I have at least one child who actually is interested in getting a job upon graduation from college and has decided to pursue a degree in engineering. In making the various pilgrimages to what seemed like way too many college campuses, one consistent observation was that, regardless of size, location or academic standing, each and every college/university we visited was actively seeking co-op opportunities for students, travel abroad opportunities for students and, most important, companies who might want to hire students once they graduate. When I have approached the program chair or faculty in charge of such programs – even at the larger universities – none had any involvement from companies in our industry. Yes, they may have programs with a large diversified company that sells a product into our industry, but not specifically with the electronic materials side of those companies. When asked "what kind of program would you want?" responses varied. Some were happy with just the basic facility tour, including a meeting with management, where they explain the challenges and opportunities they are dealing with and skills expected of new hires. Others were looking for companies that would commit to a co-op program where students could apply their knowledge to solving real-world problems or developing new technologies. Still others desired companies with foreign operations, so when they take a group of students to, say, Shanghai, they can tour facilities and learn about managing in a global environment.

Everyone I spoke with was fascinated about our industry – yet knew little about it. As one electrical engineering professor said, "It would be great if our students could see how their most important tool – their computer – was actually manufactured." He went on to comment how even he would like such a tour, as he had never been in an electronics assembly production operation.

I would think that larger companies would really welcome the chance to have a co-op student tackle some of the problems and challenges that, sometimes, require a fresh perspective to solve. Those in Asia and Eastern Europe in particular would make great venues for universities to bring their brightest to tour. Even smaller companies offer universities a real opportunity. Working with local institutions and offering detailed tours enables students to learn about our industry, while the companies gain knowledge from the next generation. Most important, students learn about a critical industry – ours!

And that may be a key reason so many companies in our industry have difficulty finding bright, young talent to hire: They simply do not know about us. Or worse, they think they know about us, and what they have heard does not put us in a good light. The "un-sales" folk constituting displaced employees and the national media talking up the industry migration toward Asia all too often send the wrong message, one of lost opportunity. For that reason alone, it may be even more important for companies, individually and collectively, to review our outreach to colleges and universities, so the correct image of our industry prevails.
Only by engaging today's bright students and showing our creative, exciting and opportunistic side will we have tomorrow's industry leaders.
Peter Bigelow is president and CEO of IMI (imipcb.com); This e-mail address is being protected from spambots. You need JavaScript enabled to view it . His column appears monthly.
Last Updated on Wednesday, 31 August 2011 14:07
Columns
Eastern-US: China's New Competitor?
Parity emerges among EMS Factories from Asia, Mexico and the US.
For the first time in years we see parity in the Eastern US among EMS factories from Asia, Mexico and the US. This EMS market condition will permit American OEMs (the EMS industry refers to OEMs as customers) to have more EMS pathways to choose from. Now more than ever, such EMS assignments will require deeper investigation relating to the OEMs' evaluation of manufacturing strategies.
Read more...
For those who count on the electronics industry for big feats, it's been a remarkable couple of years.
Read more...
Features
Advances in Concentration Monitoring and Closed-Loop Control
Contaminated bath water skews refractive index results. New technology can accurately measure aqueous cleaning agent concentration.
Read more...
Circuits Disassembly: Materials Characterization and Failure Analysis
A systematic approach to nonconventional methods of encapsulant removal.
Read more...