Written by Mike Buetow
Wednesday, 31 August 2011 00:54
Page 1 of 2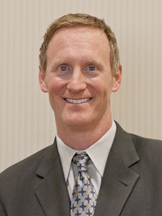 On Aug. 15, IPC president Denny McGuirk announced his resignation, deciding to bolt from IPC after 11-plus years for greener – literally – pastures. He is headed to SEMI, the trade group for the semiconductor materials and equipment industry. He stands to make considerably more money in his new gig, given that SEMI paid its head honcho more than $700,000 a year in 2009, while McGuirk took home "only" $368,000 in compensation that year. In all, IPC compensated McGuirk to the tune of roughly $3 million over the past decade. Running a not-for-profit is pretty profitable, for some.

Which begs the question, did IPC – and the industry – get its money's worth?

When McGuirk came aboard in October 1999, IPC was a Chicago-based trade group with an interest (but no real footprint) in other regions, and dependent on trade show revenue for the bulk of its operating profit. Today IPC is a Chicago-based trade group with an interest (but no real footprint) in other regions, and is even more dependent on trade show revenue for the bulk of its operating profit. China is the biggest electronics region in the world, yet IPC's offices there are relatively puny, and it is unclear what impact the local operations have had, as the shots are still called from that hub of electronics, Bannockburn, IL. After putting thousands of dollars in IPC's coffers for certification, the printed circuit board design industry is no better off than it was 11 years ago. On matters of widespread industry import – such as the European Union's banning of lead – IPC has shown little spine, choosing to capitulate without a fight, even though the cost to its members is estimated to be in the billions. Compared to 10 years ago, every PCB-fabricating and assembling region, save for one, is in worse shape financially, and China's success can hardly be chalked up to any IPC initiative.

A decade ago, IPC struggled mightily to explain its value to its membership. Today, it's still unclear what IPC is: A standards organization? A trade show provider? A training house?

Looking back, the one smart move was that IPC has effectively vacated the governmental lobbying business. And its bank account is in better shape, even if those of its members are not.

Speaking of finances, IPC's revenues have fluctuated a bit, but incremental gains have usually been met with subsequent drops. The trade group's budget was a little over $10 million in 2000, the first full year McGuirk was head. But despite the addition of the Apex trade show, which added at least $3 million a year to the coffers in the early 2000s, IPC's revenues were just over $12 million in 2009, the last year public tax records are available. Despite IPC's expansion into several foreign markets, the organization hasn't found any new ways to improve revenues.

Still, IPC's rather nominal growth has been better than that of many of its members, which has rankled some segments, especially North American board fabricators. On McGuirk's watch, the US bare board industry shrank from about $10 billion in annual revenues to a little over $3 billion, well behind China, Taiwan, Japan and Korea (see Dr. Hayao Nakahara's data in this month's issue). EMS companies are generally less profitable than they were a decade ago. Suppliers' margins have absorbed a full-body blow.

The "loss" of McGuirk could well turn out the best thing that's happened to IPC since Dieter Bergman decided to become IPC's first technical director. SEMI and IPC appear to be competing for certain markets, including the high growth solar and photovoltaic segments. But McGuirk is not, and never will be, an industry maven. He's a career bureaucrat, who, in my experience, is not interested in the details. And while it's OK for the CEO of a company to be hands-off, a trade association is a very different beast, and ignoring the members comes at a cost.

Last Updated on Wednesday, 21 September 2011 13:12
Columns
Eastern-US: China's New Competitor?
Parity emerges among EMS Factories from Asia, Mexico and the US.
For the first time in years we see parity in the Eastern US among EMS factories from Asia, Mexico and the US. This EMS market condition will permit American OEMs (the EMS industry refers to OEMs as customers) to have more EMS pathways to choose from. Now more than ever, such EMS assignments will require deeper investigation relating to the OEMs' evaluation of manufacturing strategies.
Read more...
For those who count on the electronics industry for big feats, it's been a remarkable couple of years.
Read more...
Features
Advances in Concentration Monitoring and Closed-Loop Control
Contaminated bath water skews refractive index results. New technology can accurately measure aqueous cleaning agent concentration.
Read more...
Circuits Disassembly: Materials Characterization and Failure Analysis
A systematic approach to nonconventional methods of encapsulant removal.
Read more...